School is back in session and all over the state, families are packing. Lunches, that is. Nine months of school multiplied by the number of kids in a household equals lots of food to make and lunches to figure out. Keep the chore fresh (and even fun!) by choosing ideas that work for you.
Plan once. Cook once. Eat twice.
If you're a meal-planning kind of parent, making lunch with dinner means you can plan a whole week of family meals, and lunch box goods. Prepare extra as you see fit (double recipes all-around, I say), and when it's time to clear the table, sort out leftovers for tomorrow's lunches. For foods that really need to be packed warm, arm yourself with a high-quality thermos, and leave time in the morning to heat foods before everyone heads out the door.
Pasta. Pack your family meal of hot pasta and marinara sauce the next day as a cold pasta salad (make sure you have set aside some pasta without sauce). Combine with chopped veggies (carrots, olives, tomatoes), pepperoni, and a few herbs like parsley and oregano. Mix in a pinch of salt, and a sprinkle of Parmesan cheese, and the salad is ready. This dish will be easier to prepare (and eat) if you use small pasta like rotini or bowtie. Use leftover pasta sauce as a dipping sauce for simple breadsticks – easily made by cutting a piece of toast in strips and topping with a little garlic salt.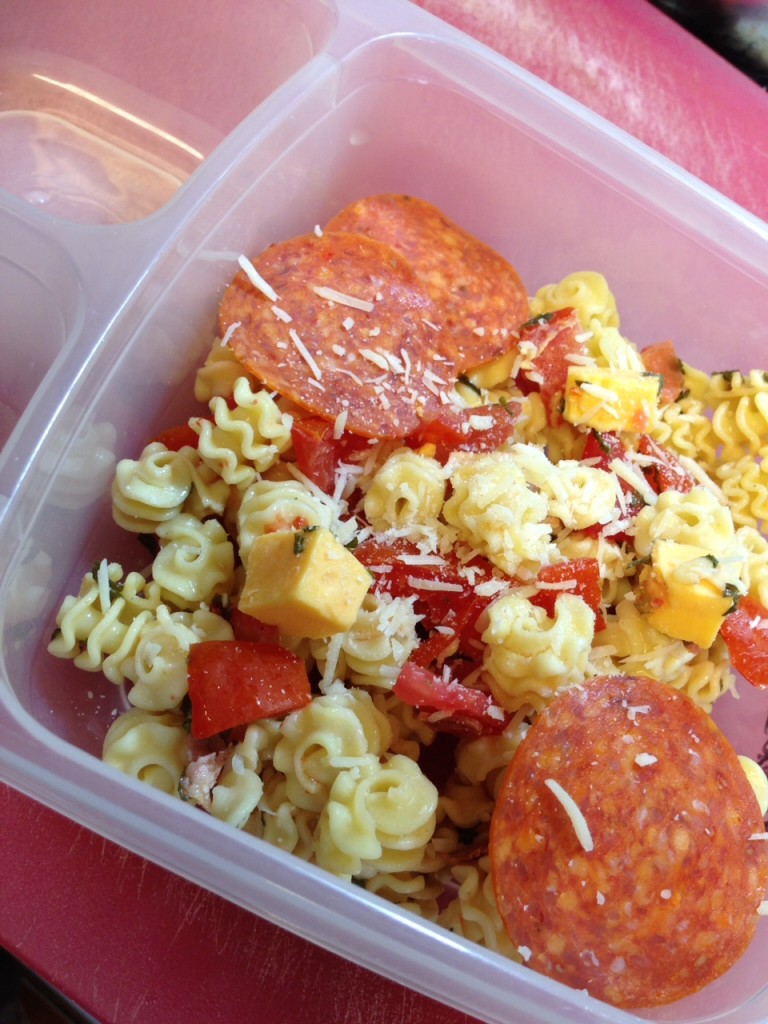 Rotisserie chicken. Whether you like to cook your own bird, or pick out one at your local grocer, a rotisserie chicken is one of the most versatile and tasty foods to use in all kinds of ways. Cut up that roasted chicken you served alongside potatoes and salad for dinner, and use it for lunch. Include an ice pack next to the chicken so it's safely cold enough at lunchtime.
These days, tortillas are available in a variety of flavors. To switch up the everyday sandwich, wrap ingredients inside of a tortilla and chill overnight. Cut in half, or slice into pinwheel-sized bites. You can also turn tortillas into easy, individual pizzas by toasting a couple of minutes under a broiler, topping with your favorite pizza fixins and cheese, and putting back under the broiler until the cheese melts. Chill in the refrigerator overnight and cut into triangles in the morning. This is a great lunch for children to help with by placing vegetables and meats on their own pizza.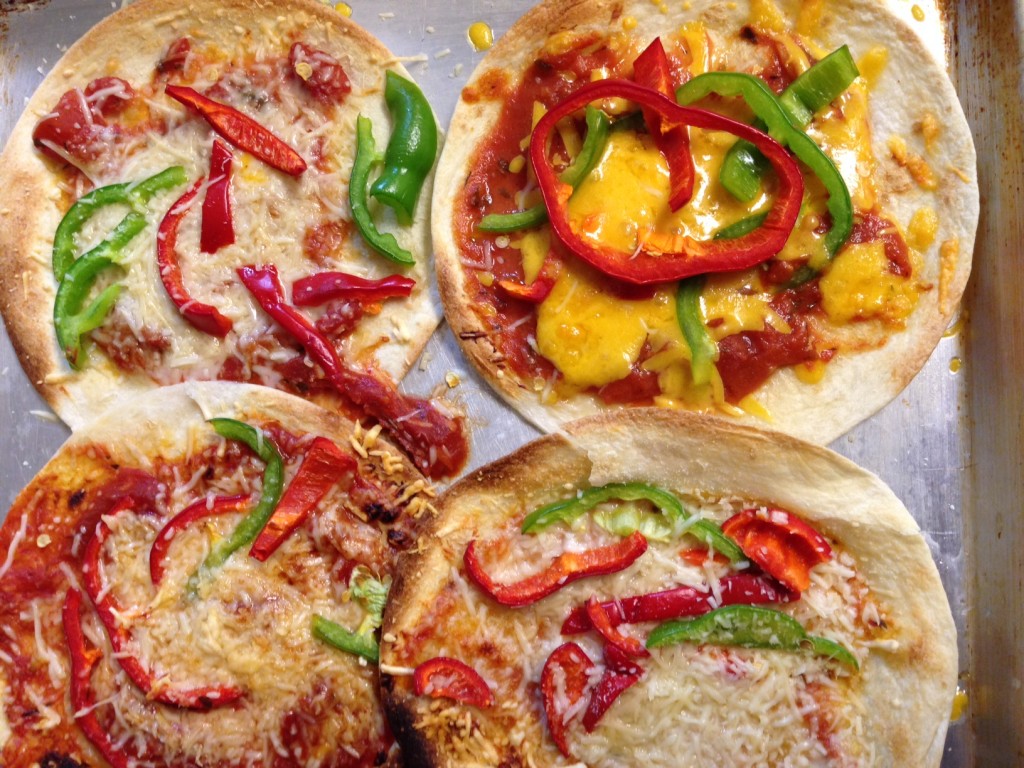 Use your fallback foods.
When things are hectic, and the lunch box plan falls through, parents can often count on those tried-and-true favorites that family members don't get tired of eating. Keep these foods on hand in your kitchen cupboard as backup:
peanut butter and other nut butters
jelly/jam
crackers, cheese, summer sausage or other lunch meats
ingredients for BLT sandwiches
apple slices
grapes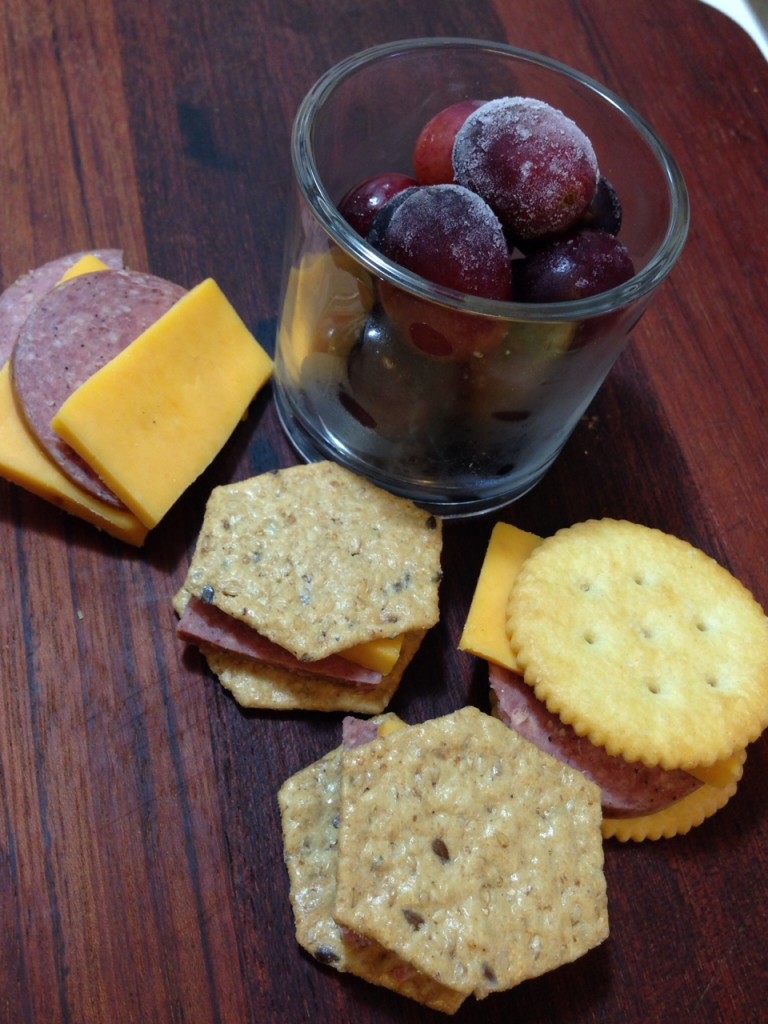 Bring on the buffet.
Toward the end of the week, dig in the refrigerator, and pull out foods that need to be eaten. Let your children pick from the variety, and allow them to include a treat or dessert once they have chosen their main meal and side items.
Other simple foods to keep on hand:
Hard boiled eggs
Cracker sandwiches with nut butters, cream cheese & olives, or pimento cheese
Kabobs on big toothpicks or small skewers with cherry tomatoes, cubed cheese, and grilled chicken
cherry tomatoes
sugar snap peas
dried fruit (raisins, cranberries)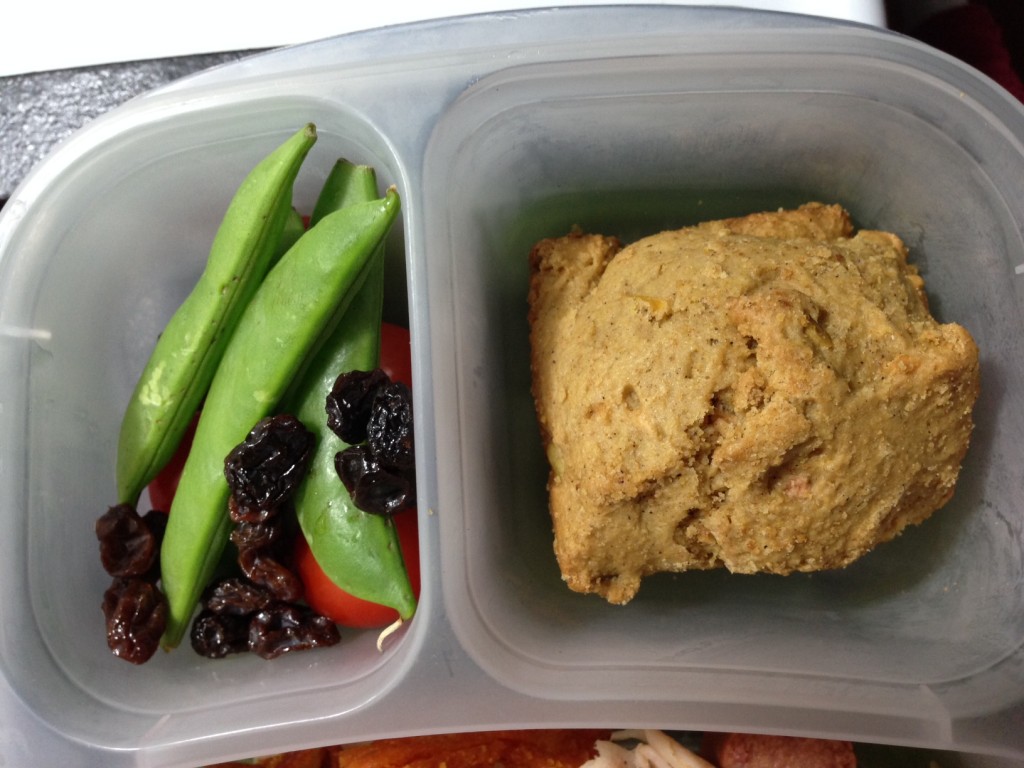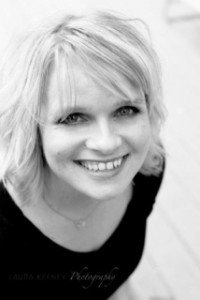 Arkansas Women Bloggers member Rhonda Franz is a writer, home operations specialist, and domestic chef. She lives with her husband and three sons in northwest Arkansas, where she cooks up double recipes and packs lots and lots of lunches.