The Allen family settled in Grant County and began raising cattle there in the late 1800's. Jamey Allen and his wife Sara are continuing that legacy on a farm consisting of around 1,200 commercial crossbred beef mama cows spread across four counties. "Angus, Hereford, and Brahman are the predominant breeds in our herd," says Jamey. "We strive to provide a high-quality life for our cows and calves to produce the best beef possible."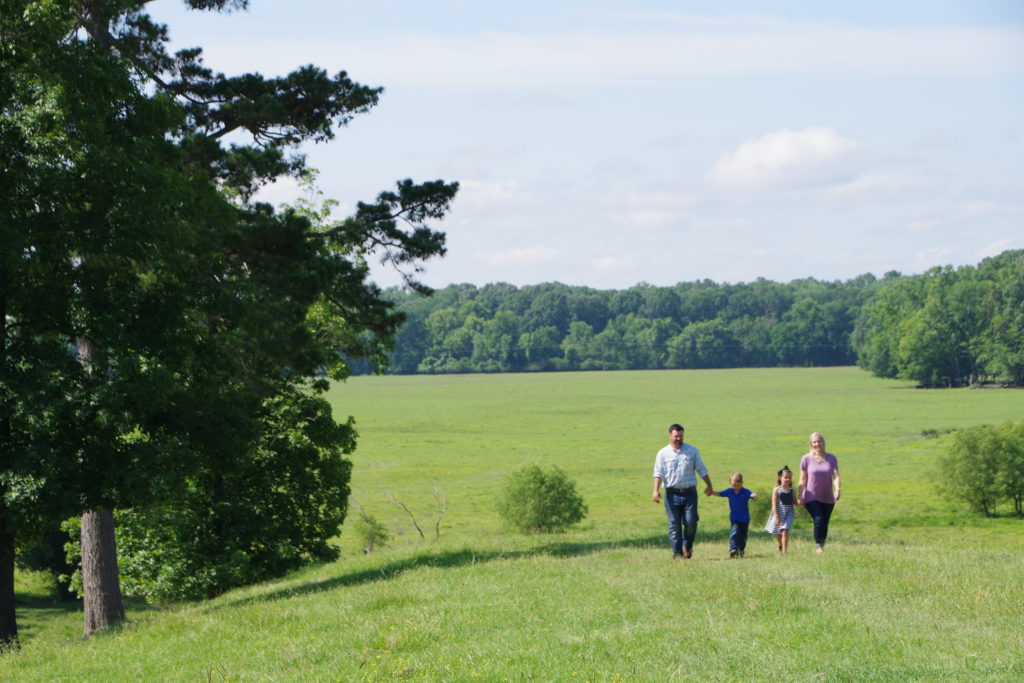 Jamey took over managing Allen Brothers Farm in 2008 and it was something he had been looking forward to since childhood.
"I can't remember a time I wanted to do anything other than raise livestock," he says.
Sara, a teacher, enjoys having the opportunity to explain to children where their food comes from and how farms operate, providing real-life stories and examples.
Learn more about the couple and their children Kylee and Kaden in this video feature.