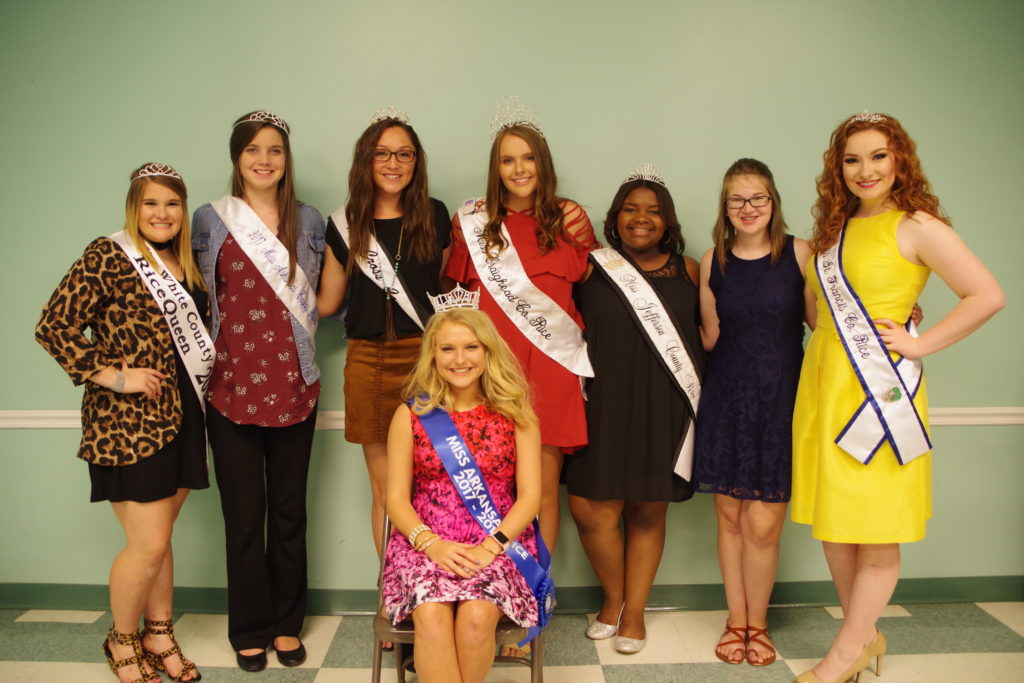 Shelby Bosnick of Moro, Miss Lee County Rice, was named 2017-18 Miss Arkansas Rice on Saturday, August 26. Bosnick, 17, is a senior at Lee Academy and is the daughter of Jason and Ashley Bosnick. You can learn more about Bosnick and the Miss Arkansas Rice contest here.
Contestants were judged on their promotion activities and knowledge of the rice industry, as well as a rice dish that each prepared. Bosnick's recipe was "Parmesan Shrimp and Rice Casserole," and we're sharing this delicious recipe with you below…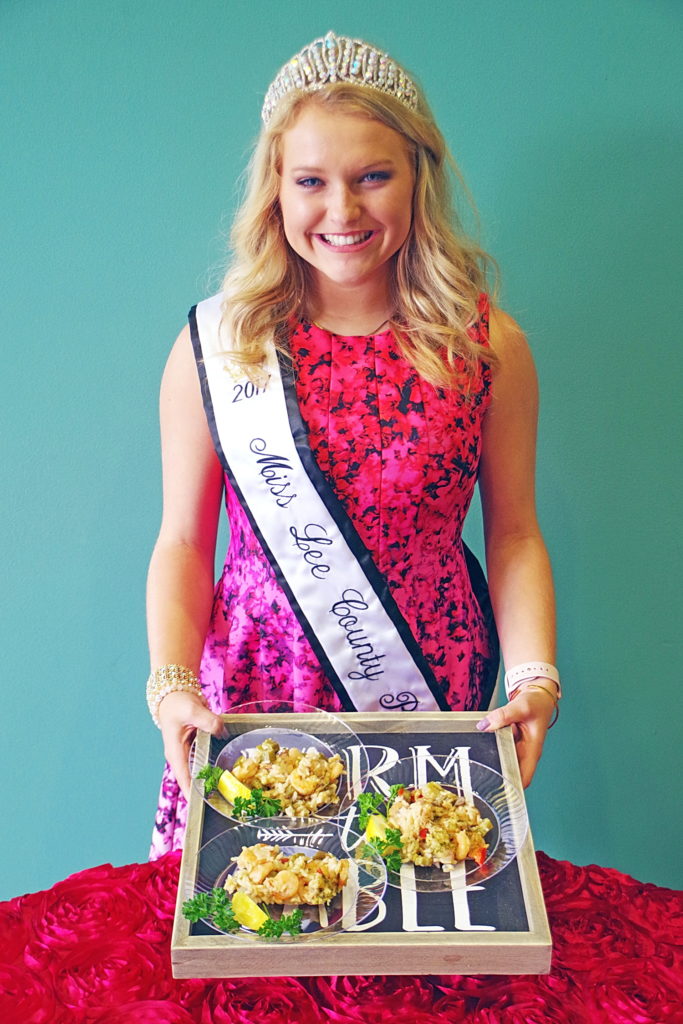 Parmesan Shrimp & Rice Casserole by Shelby Bosnick
Prep time: 25 minutes
Cook time: 15 minutes
Bake time: 20 minutes
Yield: 6 servings
Ingredients:
2 pounds large peeled shrimp
1/4 cup butter
1 small red onion, chopped
1/2 cup red bell pepper, chopped
1/2 cup green bell pepper, chopped
4 garlic cloves, minced
2 cups sliced okra
1 tablespoon lemon juice
1 teaspoon salt
1 can cream of mushroom soup
1/2 cup dry white wine
1 tablespoon soy sauce
1/2 teaspoon cayenne pepper
3 cups cooked long-grain rice
1/2 cup grated Parmesan cheese
Directions:
Melt butter in a large skillet.
Add onion and bell pepper, and sauté 5 minutes.
Add next four ingredients and sauté 5 minutes.
Add shrimp and cook 3 minutes.
Stir in next five ingredients and pour into a 9 x 11 inch dish.
Sprinkle with cheese.
Bake at 350 degrees for 20 minutes.
Garnish with quartered lemon slices and fresh parsley.