Five generations later and Wildy Family Farms in Mississippi County is still thriving. David Wildy, the current patriarch of the family, is the fourth generation farming the land alongside his sons, Justin and Tab, and son-in-law, Paul. After graduating from the University of Arkansas in 1975, David was able to return to the farm and be made a partner in Widly Family Farms. And, after visiting with David, it's clear he doesn't regret that return.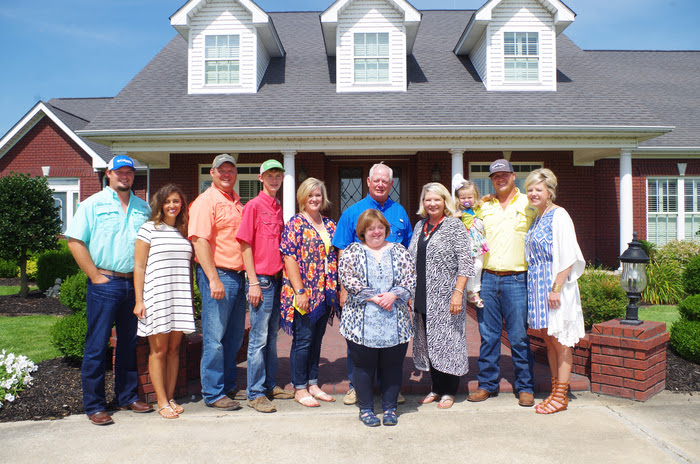 Wildy Family Farms is a 9,200-acre operation growing cotton, soybeans and wheat and for the first time in 2015, milo and peanuts. Sustainability on every acre is one of David's number one priorities. They plant cover crop wheat and rye on 85 percent of the farm each year to conserve soil and protect from wind and rain erosion. They irrigate using the PHAUCET software to ensure that crops are receiving the exact amount of water needed and none is wasted. Each year, Wildy Family Farms undergoes an environmental audit to help them implement the best management practices, manage risk and secure credit all while improving the health of the soils.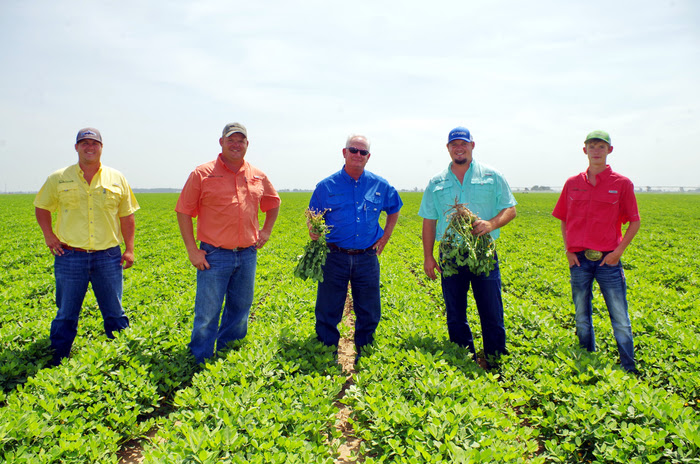 "We believe that being environmentally certified makes us better farmers, and we hope it sets us apart from others in our area," David said.
Additionally, Wildy Family Farms has 20 head of Angus cattle. Justin and Kristi's two children, Blaire and Blaine, are members of the Buffalo Island Central FFA Livestock Show Team showing cattle and serving as officers for the Arkansas Junior Cattlemen's Association.
Goals for Wildy Family Farms have included precision leveling, developing an organizational and communications process, becoming certified in on-farm security practices, and to hire an in-house crop consultant. Currently, 88 percent of the owned land is precision level and the remaining 12 percent will be leveled in the next five years. With four people being in charge of different areas, it can be easy for communication lines to be crossed. The Wildys have implemented weekly management meetings and the use of apps such as Evernote and Trello. Evernote allows them to color-code a map that shows what applications have been made in particular areas. The Wildys have also hired a full-time, in-house crop consultant who has been with the Wildys since 1993.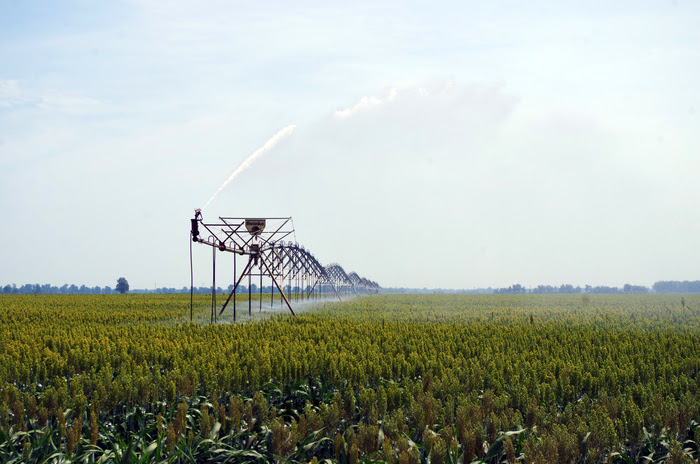 Future expansion plans include, expanding the business 10 percent per year while increasing working capital to $100 per acre and improving the chemical loading area by building a chemical spill retainment area. They are also in the plan of developing a farm succession plan to ensure the successful transition of Wildy Family Farms to future generations.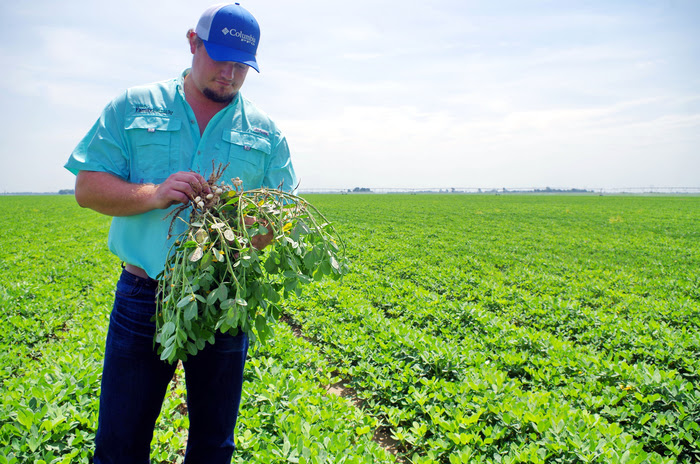 For more than 20 years, Wildy Family Farms has participated in on-farm research in an effort to be on the cutting edge of new practices that will increase production efficiency and sustainability of natural resources. Currently, they are participating in studies to help identify ways that will improve the use of precision agriculture. Wildy Family Farms understands the need to develop the future generations of agriculturists and they are doing their part to help. Each year, they award scholarships to students at Buffalo Island Central and Manila Public Schools who will be pursuing careers in agriculture. They also allow graduate students to conduct research on their farm and provide them with office space.
Strawberry Cake from the Wildy Family
Ingredients
• 1 box white cake mix
• 1 box strawberry jello
• 1 cup oil
• ½ cup milk
• 4 eggs
• 1 cup frozen strawberries
• 1 cup coconut (optional)
• 1 cup chopped pecans
Directions
• Mix cake mix and jello together
• Add oil and milk and eggs one at a time
• Add rest of the ingredients
• Bake at 350° F until done
Topping for Strawberry Cake
Ingredients
• 1 stick butter
• 1 box powdered sugar
• ½ cup drained strawberries
• ½ cup chopped pecans
• ½ cup coconut
Directions
• Cream butter and sugar together and then stir in other ingredients