Mom loved making homemade bread. My older sister and I would sit in the kitchen, watching her mix then knead the dough, forearm muscles flexing as she worked it repeatedly on the countertop, like a masseuse on a patient. We'd sneak a peak under the dish-towel covered bowl, just out of a warm oven to see how much the dough had risen as the yeast did its magic. Then the wonderful aroma of baking bread would fill the house. One of the best scents I've ever inhaled.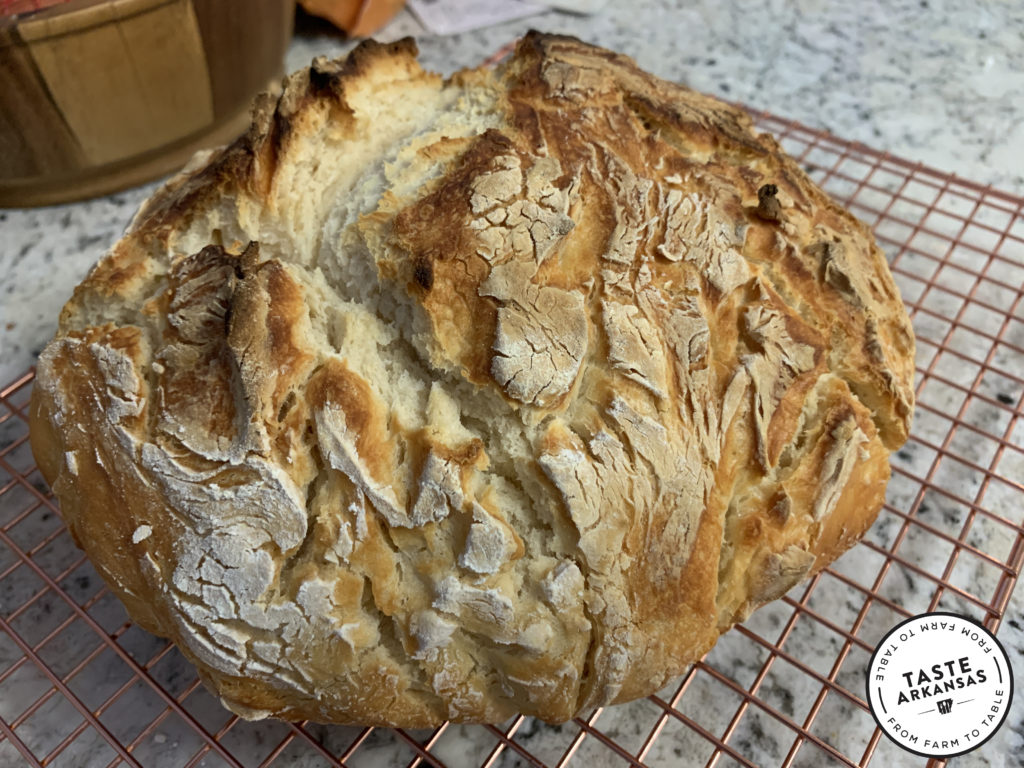 Mom is gone. And I'd never baked bread in the 50-plus years since I'd last watched her do it. At least not until I tried this recipe. My sister sent it after she found it online and liked it. Maybe stirred by the same fond memories of our shared past but also because of the reduced amount of work needed to make it.
"It's kind of cheating," she said. "That's why it's called Cheater Sourdough Bread. There's no kneading involved, and the yogurt replaces having to use and maintain a sourdough starter culture."
The tangy taste of sourdough bread? Less work involved? The use of a Dutch oven? Visions of Jack London stories, the history of the Gold Rush, San Francisco, the Klondike and my addiction to cooking with cast iron, especially a Dutch oven. I had to try this recipe.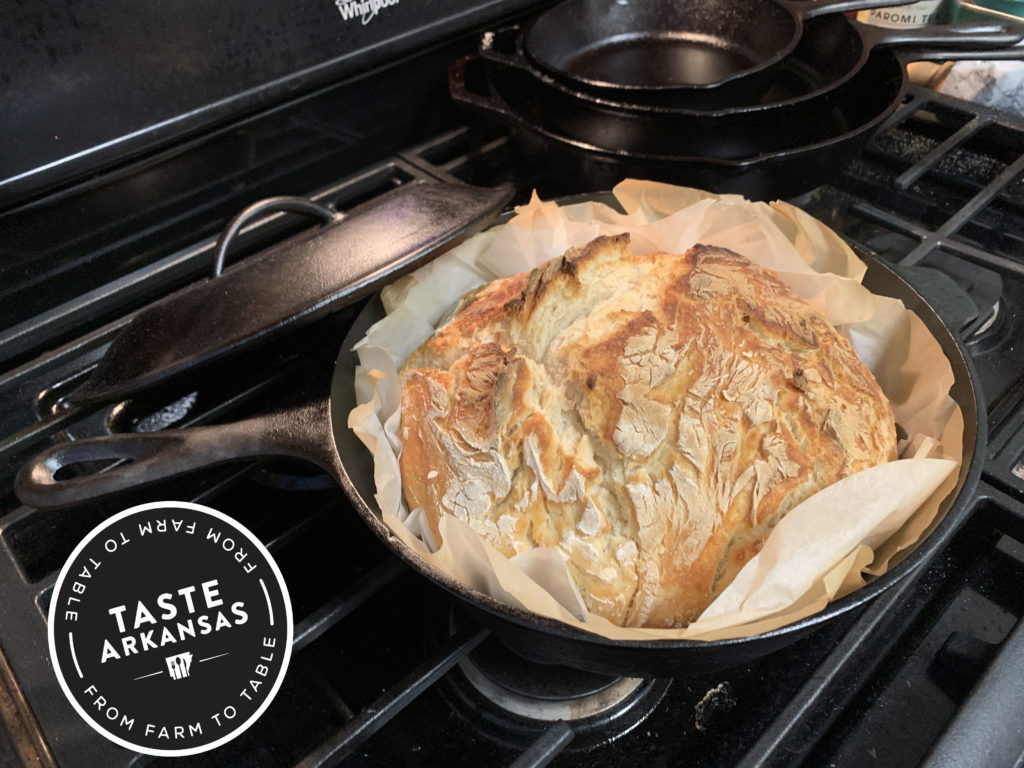 1-1/2 cups warm water
2 teaspoons instant yeast
1 tablespoon honey
5 cups all-purpose flour
1 tablespoon kosher salt
1 cup plain Greek yogurt
parchment paper
Combine water, yeast, honey, flour, salt and yogurt in the bowl of a stand mixer. Using dough hooks, mix until the flour all comes together. Cover the bowl with a wet kitchen towel or plastic wrap and let sit at room temperature 2 hours or until the dough doubles in size.
Press down the dough, cover the bowl again and place it in the refrigerator overnight. You can skip this part and move on to the next step, but the overnight refrigeration helps develop a stronger "sourdough" flavor.
Dust a work surface with flour. Scrape the dough from the bowl. It will be loose and sticky. Roll it into a ball on the floured work surface and place in a parchment lined 4-quart or larger Dutch oven. Allow to rise 1 hour or until doubled in size.
Meanwhile, preheat oven to 475° F. Bake covered with Dutch oven lid for 20-25 minutes. Using oven mitts, carefully remove the hot lid and continue baking until bread is a deep golden brown, about 20-30 minutes more. Remove from the oven. carefully lift the bread loaf from the pot and place of a rack to cool completely. About 2 hours. Don't slice into the bread until it completely cools as it finishes cooking while it cools.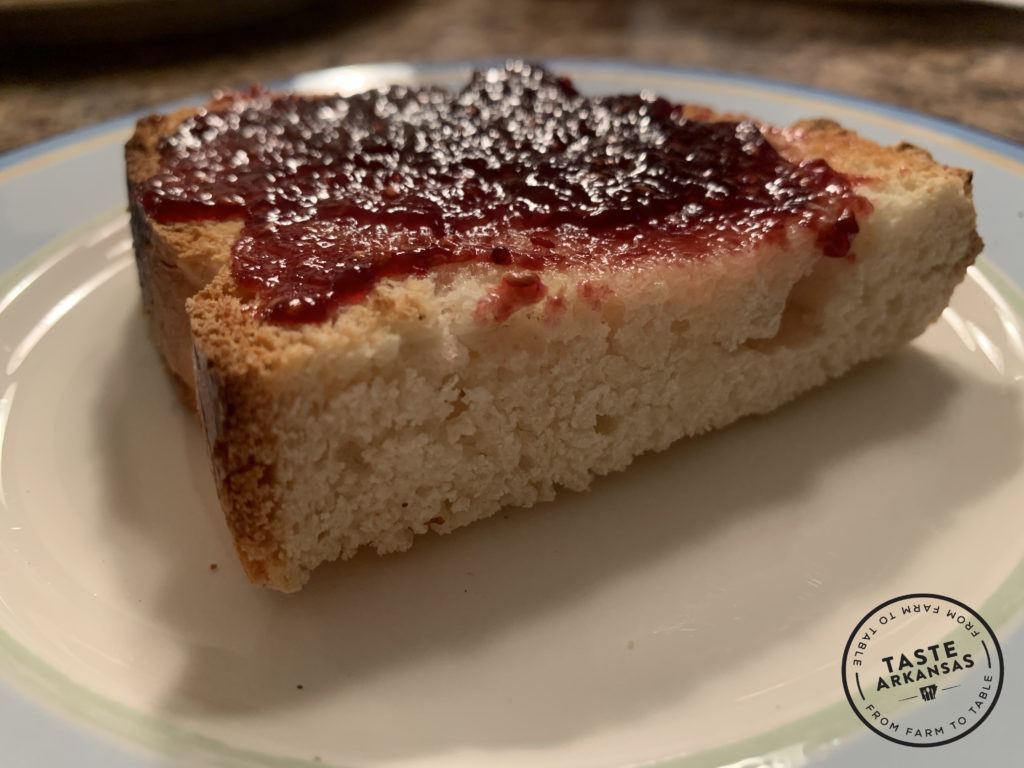 (Recipe adapted from halfbakedharvest.com)
Text and photos by Gregg Patterson