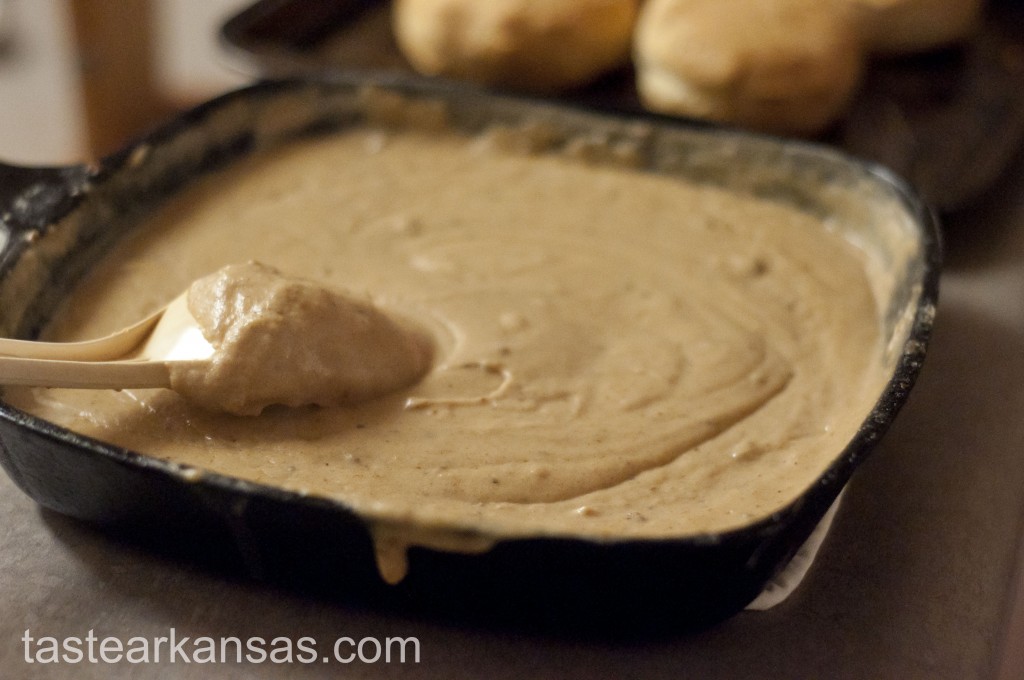 As promised, here's how my friend made Venison Gravy earlier this week. It's a rare occasion for me to have Venison Gravy, so I definitely gorged myself. I think it's so good because when using the pan drippings from the Pan Fried Venison, the gravy gets that distinctive venison flavor. I could eat it on biscuits every morning if given the chance. Give it a try this hunting season.
Did you know that forest land represents about 56 percent of Arkansas' land base?
 Ingredients
Drippings from Pan Fried Venison recipe, substitute about ½ stick butter if not using pan drippings
3 tablespoons flour, may need more or slightly less
2 ¼ cups milk
1 teaspoon salt
1 teaspoon pepper
Directions
Add flour to warm pan drippings, stirring constantly to make a roux. When mixture is bubbly, slowly stir in milk, salt and pepper. Continue cooking over medium heat, stirring and scraping bottom and sides until gravy thickens and bubbles for about 1 minute. Serve immediately with Pan Fried Venison, over mashed potatoes or with biscuits.