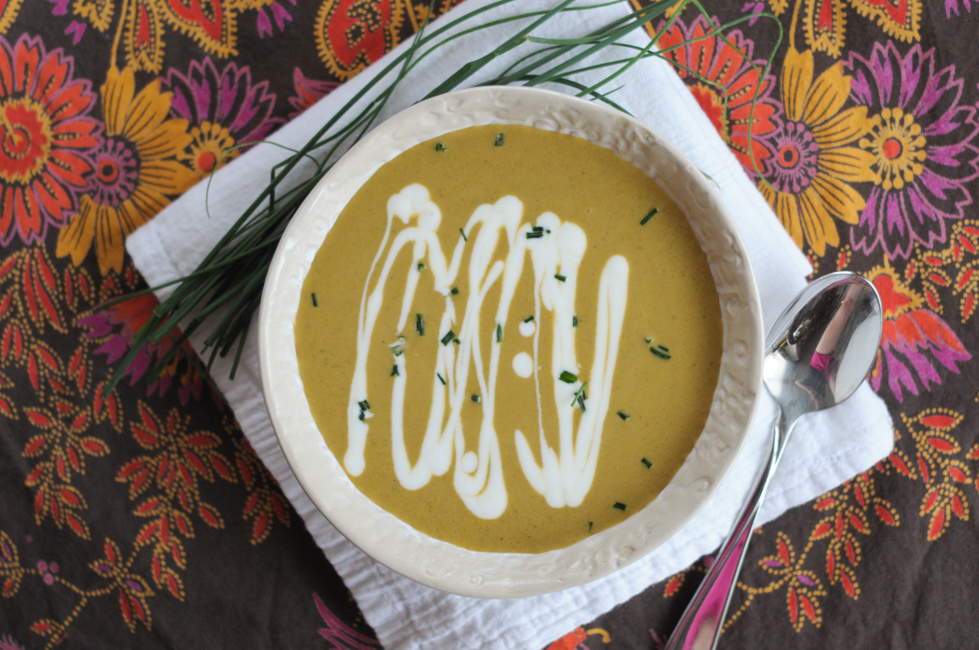 I tend to be a predictable gal with my asparagus. Roasted in a hot oven or grilled is usually my preference, not just for flavor but for ease of cooking. However, sometimes I like to branch out and make an unbelievably simple soup that satisfies all the senses. It has the beautiful combination flavor of leeks and asparagus, a vibrant color along with a velvety texture that makes it seem like more than just a few simple ingredients.
From March 15 to May 5 asparagus is in season here in Arkansas. Find it at farmer's markets, u-pick farms or under the Arkansas Grown signage in your local grocery store. Or grow it in your own garden. Because it's a perennial vegetable, it can produce spears without being replanted for up to 20 years.
The soup's color is dependent on the kind of stock being used. If you use a lighter colored broth or stock, then the vibrant green of the asparagus shows up better. I tend to have darker broths, because I use roasted bones and mushrooms when I make my own at home. Store bought versions work well too.
Grow your own or support a local farmer, but no matter what this soup is not to be missed.
VELVETY ASPARAGUS SOUP WITH CREME FRAICHE
Serves 4-6
Ingredients:
• 2 tablespoons olive oil
• 2 bundles fresh asparagus spears, tough ends removed and chopped into 1-inch pieces
• 3 medium leeks, white and light green parts only, chopped and cleaned
• 2 quarts vegetable or chicken stock
• 1-1/2 teaspoons salt
• 3/4 teaspoon ground black pepper
• 1/4 teaspoon paprika
• 1/3 cup crème fraiche or sour cream, plus more for garnish if desired
• chopped chives (optional garnish)
Directions:
1. Heat the olive oil in a large soup pot over medium heat.
2. Add the leeks and sauté for about 4-5 minutes until they start to turn tender.
3. Add the asparagus and sauté for an additional 4-5 minutes until the asparagus starts to turn tender.
4. Add the stock, salt, pepper and paprika and stir to combine.
5. Bring to a boil over medium-high heat, then reduce to a simmer and simmer for 10-15 minutes until the vegetables are very tender.
6. Using an immersion blender or carefully working in batches with a standard blender, puree the soup until it is no longer chunky.
7. Return to a simmer and simmer for 5 more minutes.
8. Remove from the heat and stir in the crème fraiche or sour cream.
9. Serve warm, at room temperature, or chilled with additional crème fraiche and chopped chives if desired.
Arkansas Women Blogger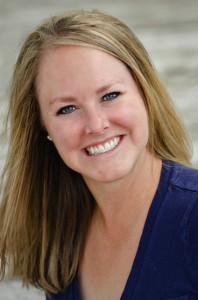 member Heather Disarro is a food-centric lifestyle blogger who is passionate about embracing the beauty that surrounds us in our everyday lives. She is a Texan living the expat life in central Arkansas with her husband, son and two massive dogs. Heather writes her blog, Heather's Dish, from an office filled with dust, dog fur, toys and plenty of love, grace and music. She revels in the opportunity to bring the love of cooking to the world as a way to love others well!