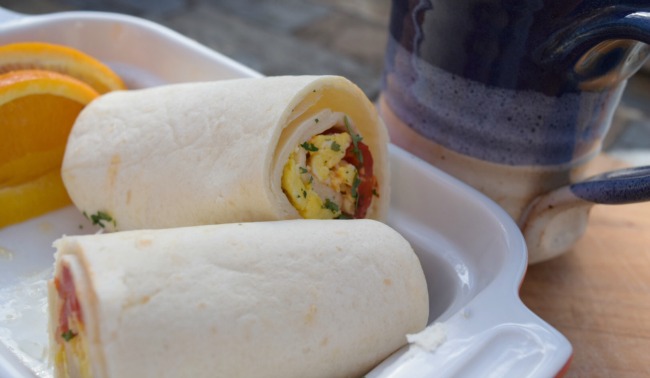 A robust burrito is a reckoning fill-you-up force. This burrito is made for breakfast. Yet with scrambled eggs wrapped in a tortilla, it's a protein-packed powerhouse ideal for any meal.
Most breakfast burritos include bacon, ham or sausage (or all three). Since the eggs provide ample protein, I like to make a vegetarian option to cut down on saturated fat. My recipe for vegetarian breakfast burritos eliminates the meat and replaces the flavor with roasted red peppers, sautéed onions and dried parsley. Fresh or pickled peppers can also be used. And for real staying power, my favorite filler is leftover potatoes in just about any form. Feel free to add other ingredients. Breakfast burritos make the perfect plan for leftovers.
Simple to reheat individually or in big batches, the veggie option makes a handy option to grab and go when occasionally eating on the run.
Vegetarian Breakfast Burritos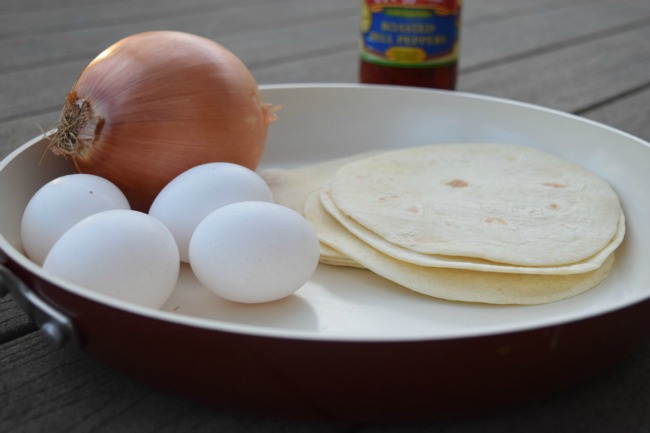 INGREDIENTS
8-10 eggs, beaten
½ cup milk, cream or nut milk
3-4 tablespoons butter or oil, split to use for sautéing onions and scrambling eggs
about 1/3 cup white or yellow onion, chopped
1 cup roasted red peppers, chopped. (Any kind of pickled or roasted pepper works in this recipe.)
½ cup cheese: sharp cheddar, pepper jack or Parmesan
1-2 tablespoons dried parsley
salt and pepper to taste
(optional) 1 to 1½ cups cooked potato, chopped (optional). Mashed potatoes can be used, as well as baked potato scooped out of potato
about 40 small flour tortillas
INSTRUCTIONS
Heat oil or butter in saucepan over medium heat. Sauté chopped onions until at least translucent or browning on the edges. Add roasted red pepper and allow it to heat thoroughly. Remove red pepper and onion from saucepan and set aside.
Melt the rest of butter or oil in the same saucepan. Add eggs and scramble, adding milk or cream about halfway through process. Add salt, pepper and parsley.
When eggs are about done, turn off heat and fold in cheese throughout egg mixture as it melts. Add chopped onion and roasted red pepper and mix thoroughly. If using potato, warm first and add to egg mixture as the last ingredient, folding throughout.
Warm the tortillas in a steamer or a damp tea towel in the microwave for 30 seconds.
Scoop about ¼ cup of scrambled egg mixture into a tortilla and roll tightly. If using thin tortillas or to make the burrito a little more secure, roll into a second tortilla.
TO STORE BREAKFAST BURRITOS:
Wrap each burrito tightly and separately in aluminum foil and store in fridge for a few days.
Store burritos tightly together in a casserole dish. Cover and refrigerate.
Freeze on a baking sheet without allowing burritos to touch, and then place in a zipper storage freezer bag.
Warm burritos for eating by wrapping in a damp paper towel or tea towel and steaming in the microwave for about 20 seconds.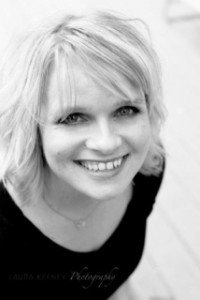 Arkansas Women Bloggers member Rhonda Franz is a freelance writer, licensed teacher, home operations specialist, and domestic chef. She combines her professional background and mommyhood experiences to write on family, parenting, cooking, and education. You can read more about her at captainmom.netandrhondafranz.com.