As a little kid I had two breakfasts that I would request, egg in a hole and cinnamon toast. Egg in a hole was by far my favorite. I loved toasty warm bread and gooey yolk. Plus I loved saying "egg in a hole" with extra emphasis on "hole." This Valentine's Day, I'm going to start my morning off with a Valentine egg in a hole.
Did you know Arkansas produces nearly 3 billion eggs each year?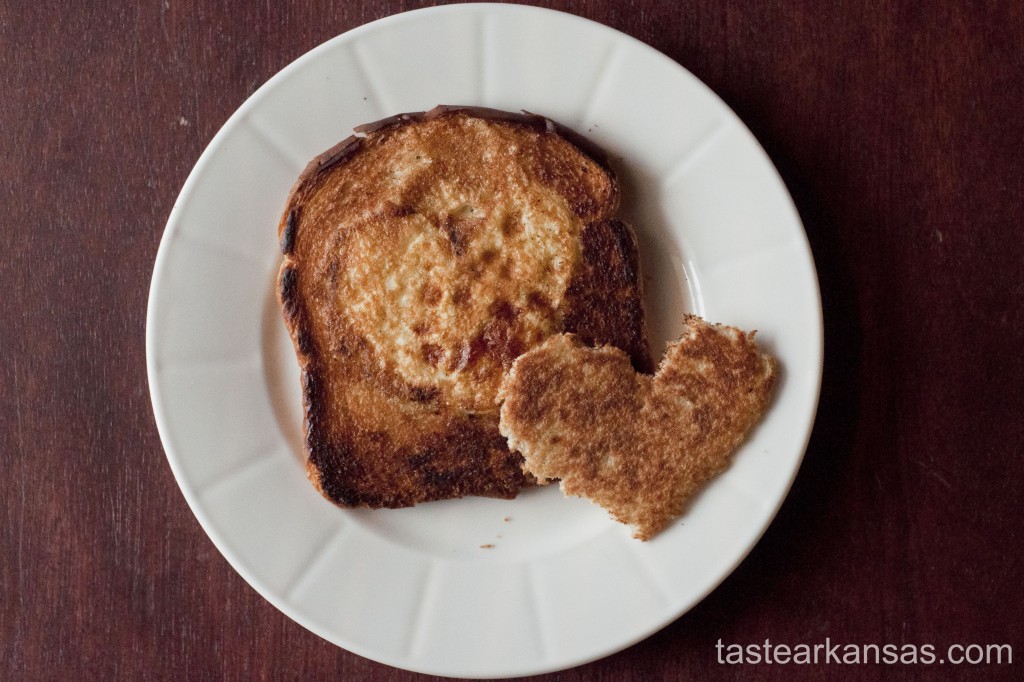 Ingredients
1 egg
¼ teaspoon Cavender's Greek Seasoning
1 slice white or wheat bread
1 teaspoon butter
Instructions
Spread butter on both sides of the bread. Using a bread knife cut a heart into the center. Place the bread in a skillet over medium high heat, crack an egg into the heart-shaped hole. Cook egg to taste, yolk can be runny or hard. Carefully flip the bread and egg to finish cooking and toasting. Toast the heart-shaped cut out in the same skillet. Serve warm.