by Arkansas Women Bloggers member Rhonda Franz of CaptainMom.net
Let's shake up the way we're making tacos, shall we? I'm sharing a recipe favorite in our family by showing you how to fill crispy tortilla shells, and hungry tummies, with bean tacos. By breaking away from the normal (and Americanized) ground beef mix, Mexican meals stay spiced up and versatile.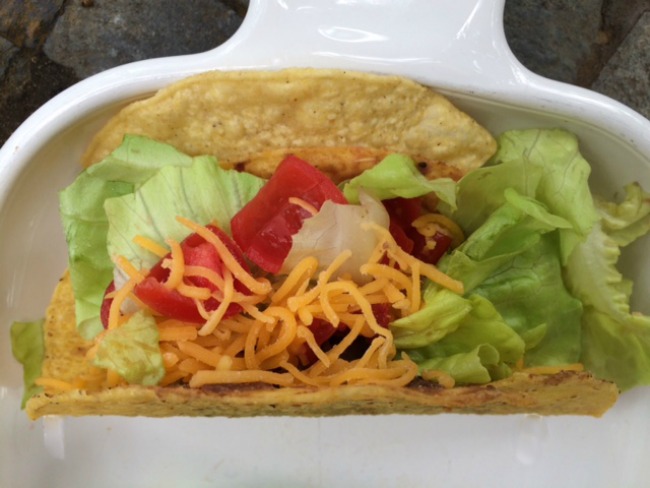 Black beans, in my opinion, are the best beans for tacos. I started adding dark red kidney beans to the mix since black beans have a dry and especially dense consistency. The kidney beans add robust flavor, color and moisture to the black beans, making the red legume a nice complement.
An added complement to these tacos is a dry salsa. On top of your taco, it won't make the shell at all soggy, and it's an ideal contrast to the softness of the beans when taking a bite. It might even be the only topping you need.
TWO-BEAN TACOS
Preparation time: 12-15 minutes
Makes about 8 tacos
Ingredients
1 to 2 tablespoons olive oil or vegetable oil
½ cup onion, diced
3 garlic cloves, minced
Two cups (1 can) prepared black beans, liquid reserved
Two cups (1 can) prepared dark red kidney beans, liquid reserved
2 tablespoons chili powder (add more to taste)
2 to 3 tablespoons cumin (add more to taste)
dash of cayenne (red pepper)
¼ cup cilantro, chopped
2 teaspoons salt
1 teaspoon pepper
reserved liquid from beans
your choice of taco toppings
Instructions
In an iron skillet, heat 1 tablespoon of the olive oil on medium heat.
Add diced onion and minced garlic, sautéing and stirring around for about a minute
Add black beans and kidney beans to the onion and garlic. Make sure the beans are spread out across the pan. Let the beans sit for about two minutes in the skillet, and then stir. I use a potato masher to mash spots of beans around the skillet. This gives the tacos a softer consistency, allows the spices to mix in well, and helps keep the beans from falling out of the taco shell when serving.
Add the spices and herbs one at a time. Mix a little after each.
Add the second tablespoon of oil, and about a ¼ cup of reserved bean liquid. As the beans are cooking, I check the consistency. If beans are soaking up the oil and liquid and still seem dry, add more as needed. More of the seasoning and spices can be added as well.
After beans have cooked about 8 minutes, remove from heat and add about 4 spoonful's of bean mixture to tacos shells
Top with your favorite taco fixings.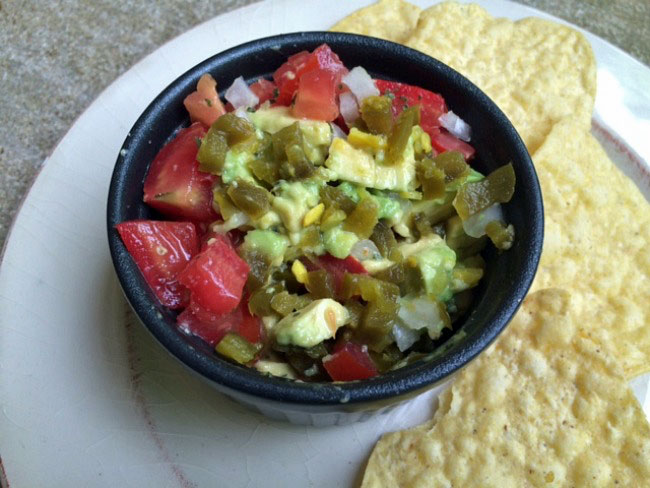 DRY SALSA
Preparation time: 5 minutes
Makes: 2 servings of salsa, or enough to top about 4 tacos
Ingredients
one large avocado, firm
two firm tomatoes (I sometimes use Roma)
1 to 2 tablespoons cilantro, diced.
1/8 cup onion, diced
2 teaspoons chopped jalapeño, fresh or pickled
salt and pepper to taste
lime juice, just a splash
Instructions
Dice the avocado with a sharp knife, taking care not to mash the pieces.
Dice the tomato. Set pieces on a couple layers of paper towels to absorb moisture.
Using a fork, gently mix all ingredients except for avocado and lime juice.
Add the avocado and use the fork to gently mix it among the other ingredients. Add more salt if needed.
Squeeze a splash of lime juice over the mixture and enjoy with tortilla chips on the side, or on top of bean tacos.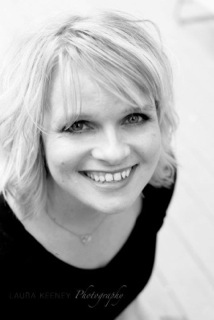 Arkansas Women Bloggers member Rhonda Franz is a freelance writer, licensed teacher, home operations specialist, and domestic chef. She combines her professional background and mommyhood experiences to write on family, parenting, cooking, and education. You can read more about her at captainmom.net and rhondafranz.com.