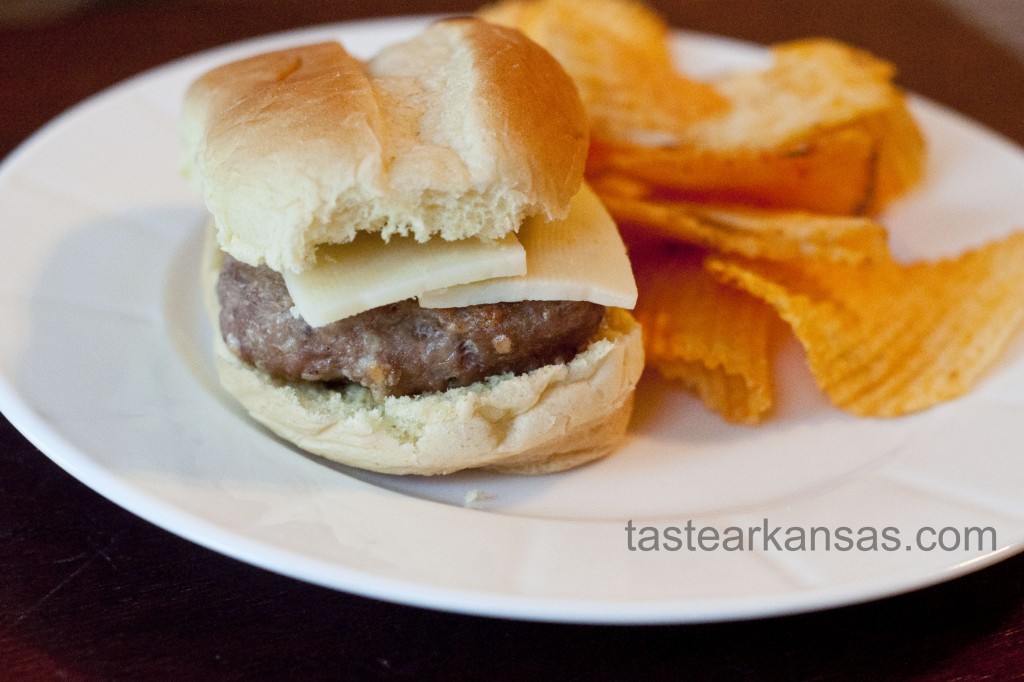 Y'all know I love turkey recipes, and these little Turkey Sliders are no exception. A friend of mine made up this recipe, and I just had to share it with you. It's simple and quick, plus mini food is always more fun than normal size food. I really like how the flavors come together in these Turkey Sliders. Sometimes, if poorly seasoned, ground turkey can be bland. However, these sliders are savory with a kick. What's your favorite way to season ground turkey?
Did you know more than 70 percent of Arkansas' turkey production is in Benton, Washington, Carroll, Johnson and Franklin counties?
Ingredients
1 pound ground turkey
1 teaspoon Cavender's Greek Seasoning
¼ teaspoon garlic salt
½ teaspoon cayenne pepper
½ cup of grated Italian cheese mix
8 ounces of Monterey jack cheese, sliced
12 rolls
Instructions
Combine turkey, Cavender's Greek Seasoning, garlic salt, cayenne pepper and Italian cheese mix.  Be careful not to over mix the meat.
Make 12 small patties.  Bake at 350 degrees for 8-10 minutes or until the patties reach an internal temperature of 165 degrees. Do not overcook or the patties will be too dry.
Place patties on sliced rolls, top with cheese and other condiments if desired.