It's January. It's cold. And it gets dark early. The thought of leaving the warm house to go to the grocery store or a restaurant is unbearable, but the family must eat. Use what you have in the kitchen to make this "refrigerator soup," so named because we just toss in whatever is leftover in the fridge.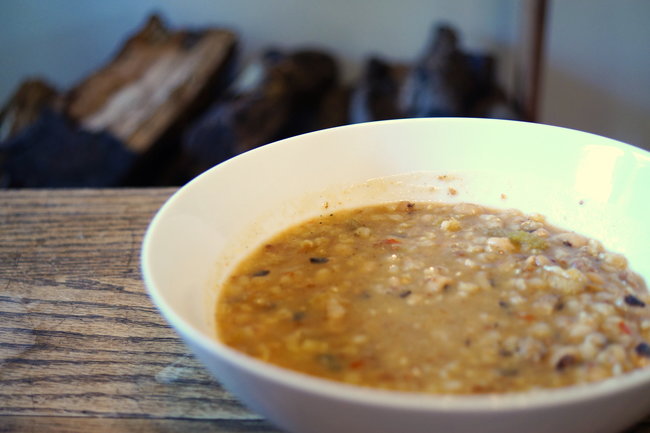 The key to successful refrigerator soup is to use mild flavors. This isn't the place for that leftover end of horseradish root or curry chicken. Focus on ingredients that play well with others: rice, cabbage, ground beef and so on. Use your favorite seasonings to add flavor to your "one-time-only" soup. Serve with a nice piece of buttered crusty bread and settle in for a long winter nap.
Refrigerator Soup
Necessary ingredients:
1 onion
3 cloves of garlic (or more if you're a garlic-lover)
1 tablespoon oil
Optional ingredients – Choose one or more from each category.
8 cups stock:
Vegetable
Chicken
Beef
Bean protein – Use 1 cup dry beans or 2 cups cooked, frozen or canned beans:
Lentils – any color
Black-eyed peas
Navy beans
Black beans
Chickpeas
Any mild, leftover cooked bean
1 pound ground or shredded meat:
Sausage
Chorizo
Ground beef
Chicken breasts or thighs
Turkey
Ham
1 cup grain:
White rice
Brown rice
Dry pasta
Amaranth
Quinoa
Leftover fresh or frozen vegetables:
Cabbage
Celery
Cauliflower
Onion
Greens
Corn
Potatoes
Carrots
Seasoning:
All-purpose seasoning, such as adobo or seasoning salt
1 pinch of red pepper flakes
Garlic powder
Onion powder
Add-ins before serving:
Grated cheese: cheddar, Monterey or Colby jack. (Mild cheeses that melt well)
Sour cream
Pickled hot peppers
1. In a large stockpot, sauté onion and until transparent.
2. Add sausage and cook until lightly browned.
3. Add broth and remaining ingredients.
4. Bring to a boil.
5. Reduce heat and let simmer 30 minutes to an hour.
6. Top with your favorite add-ins and enjoy!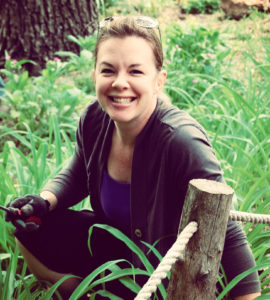 Tiffany Selvey is a Master Gardener who writes about her passion for growing, cooking and living naturally. When she's not elbow deep in soil, she enjoys raising a very active son, laughing with her husband, and wrangling their pets.