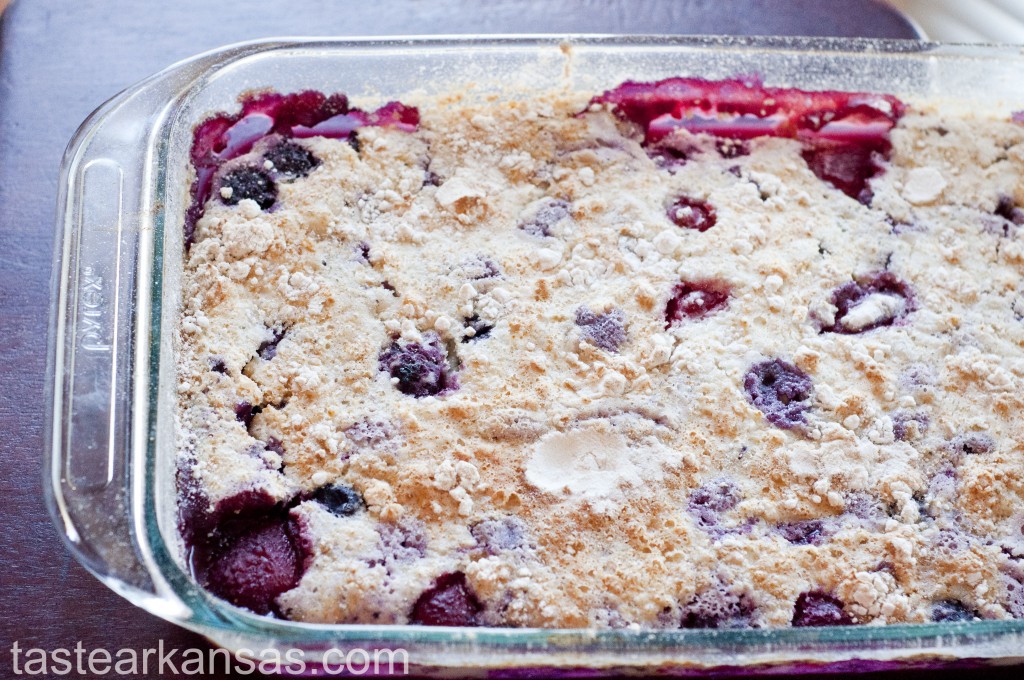 If you're like me and are always looking for an easy recipe that everyone is going to go crazy over, you should seriously consider making this Three Ingredient Mixed Berry Cobbler. It really has only three ingredients, and multiple people asked me for the recipe at my potluck last week. I love it when a recipe is as easy as it is delicious. At this point in my life, I'm always busy and rarely have time to devote to complicated recipes. Then again, isn't everyone busy? Next time you need something quick to bring to potluck try this cobbler with some vanilla ice cream. You won't be disappointed.
Did you know that Arkansas farmers raise red wheat? Red wheat is used in many confectionery products and for blending for bread products.
Ingredients
1 (16-ounce) bag of frozen mixed berries
1 box vanilla cake mix
16 ounces sprite or diet sprite
Instructions
Grease a 13 x 9 pan and preheat oven to 350 degrees.
Place the entire bag of berries in the bottom of the pan and make sure the layer is even. Then cover evenly with cake mix. Finally, slowly pour sprite over the top making sure to cover the entire pan.
Do not mix. Bake for 45 – 50 minutes or until the crust is turning golden and the berries are cooked through.