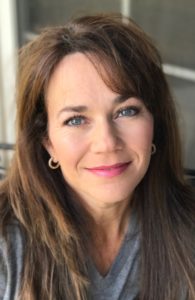 Jennifer Cook, owner of 5C Cattle Co. in Wooster (Faulkner County), is a first-generation cattle producer a graduate of the agriculture program at the University of Arkansas. She recently wrote a column for ArkansasBusiness.com about the importance of opening the China market to U.S. beef. In the column, she provided some interesting anecdotes about her personal experience in the livestock business. You can read the column here.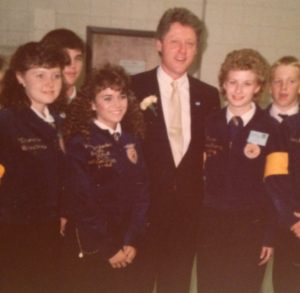 One of these anecdotes was a colorful account of her first steer purchase as a high-school student, and, while the basic details made it in to the final article, Cook had to edit some details to save space. The full story is below, followed by a little more information about Jennifer and her family, as well as a favorite family recipe that Jennifer shared with us.
Jennifer Cook on Her First Livestock Experience:
I worked after school on Steve Cobb's hog farm in Lake City, in exchange for a place to keep a pig for my Supervised Agricultural Experience program – a requirement as a high school FFA member. When my agriculture teacher offered me and my classmates a chance to own a steer, I thought I should jump at the chance. Growing up on Cherry Street in a government-subsidized home, we didn't have cash laying around, so I went to the Bank of Northeast Arkansas and borrowed $650 which, by my calculations at the time, was plenty enough to pay for the beast and his feed and supplies.
My plan worked and I named the steer I bought "Buster." Buster grew well and all went relatively smoothly until the day came for the Buffalo Island Junior District Livestock Show. As I was unloading Buster off the trailer at the fairgrounds, he bolted, dragging me through the gravel until his halter broke. Looking up, I saw he was bound for the loading dock behind K-Mart on Caraway Road, the busiest street in Jonesboro.
A teacher/cowboy nearby saw an opportunity to put his roping skills to work and he eventually captured Buster. Unfortunately, the experience was too much for him and he died of a heart attack right where Western Sizzlin stands today on Highland Drive. My quick-thinking ag teacher made a call to the local slaughterhouse and had his body hauled away quickly. I ended up making $1.27 profit off the beef after I paid off my bank note.
Cook on Her Family and the Livestock Business:
Our family owns 5C Cattle Co. We provide locally raised beef and registered Hereford breeding stock for our customers.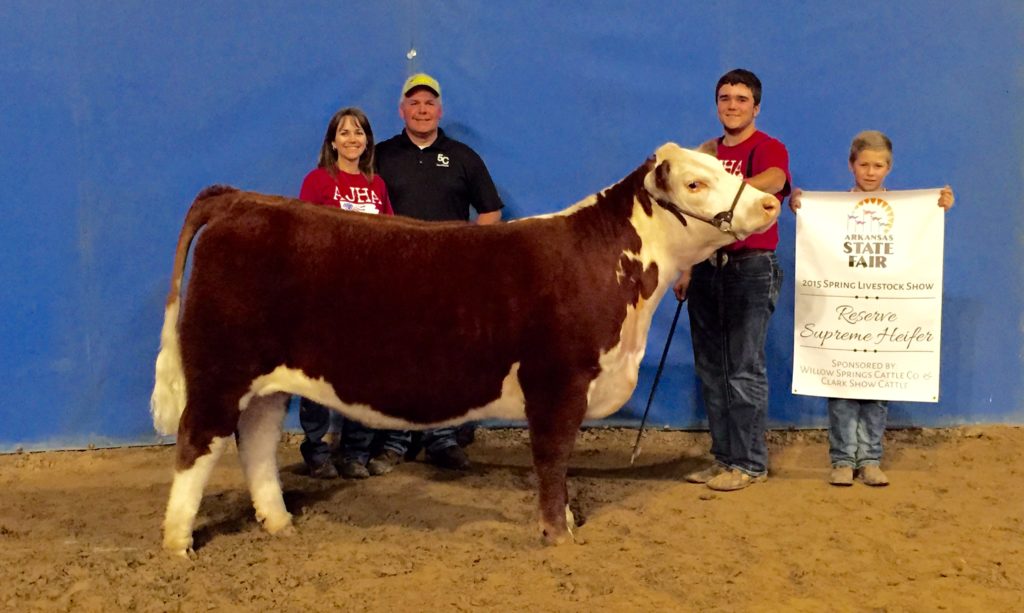 Bryan is a financial advisor for Stephens, Inc. I am the "stay-at-home" mom/farm manager. I was the first female state FFA president in Arkansas in 1987, and I managed hog farms for Cargill Pork before I started having children.  We have three sons, two of whom caught the "cattle bug."  One, Austin, is a freshman at Eastern Oklahoma State College studying agriculture economics/animal science on scholarship and traveling with the school's livestock judging team.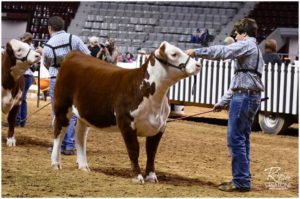 The youngest, Adam, is a freshman in junior high and is involved in Greenbrier FFA. He is busy preparing his steer, Chuy, and several Hereford heifers for upcoming fairs. He's also interested in raising heritage breeds of poultry and now has added Naragansette turkeys to his collection. The oldest, Andrew, decided against getting into the cattle business and is a junior nursing major at the University of Arkansas – Fort Smith, but he does help out with the cattle when he's home.
You can learn more about the Cook clan and their family business on the official 5C Cattle Co. Facebook page.
Cook's Recipe for 5C Beef Stew:
Ingredients

3 pounds boneless beef chuck, cut into 1 1/2-inch chunks
1/2 cup flour
1 tsp salt
1/2 tsp pepper
1/4 cup oil
1 large onion, coarsely chopped
1 can Guinness Extra Stout beer or other dark variety (alcohol cooks out but leaves a rich flavor)
1 (14 1/2-ounce) can beef broth
4 cloves garlic
1 tsp dried parsley or 1 Tbsp fresh
2 bay leaves
1/2 tsp dried thyme
1 pound small red potatoes, cut in half
3 carrots, cut into 1-inch pieces
2 stalks celery, cut into 1-inch pieces
1 package frozen puff pastry
Pat beef dry with paper towels.
Combine flour, salt and pepper and toss with beef to coat.
Heat oil and brown beef in uncrowded, single layer until all batches are brown, about 10 min per batch.
Remove when finished.
Add onion, cook until golden, about 5 min.
Add Guinness and garlic, boil one minute, scraping up browned bits from bottom of pan.
Add mixture to slow cooker.
Add broth, parsley, bay leaves and thyme.
Cook on low about 3 hours until meat is tender.
Sprinkle in reserved seasoned flour, stir.
Add veggies.
Cover and cook on high until veggies are tender.
If serving with pastry crust, heat oven to 400 and bake sheets according to package directions. Top each serving of Stew with a pastry square.