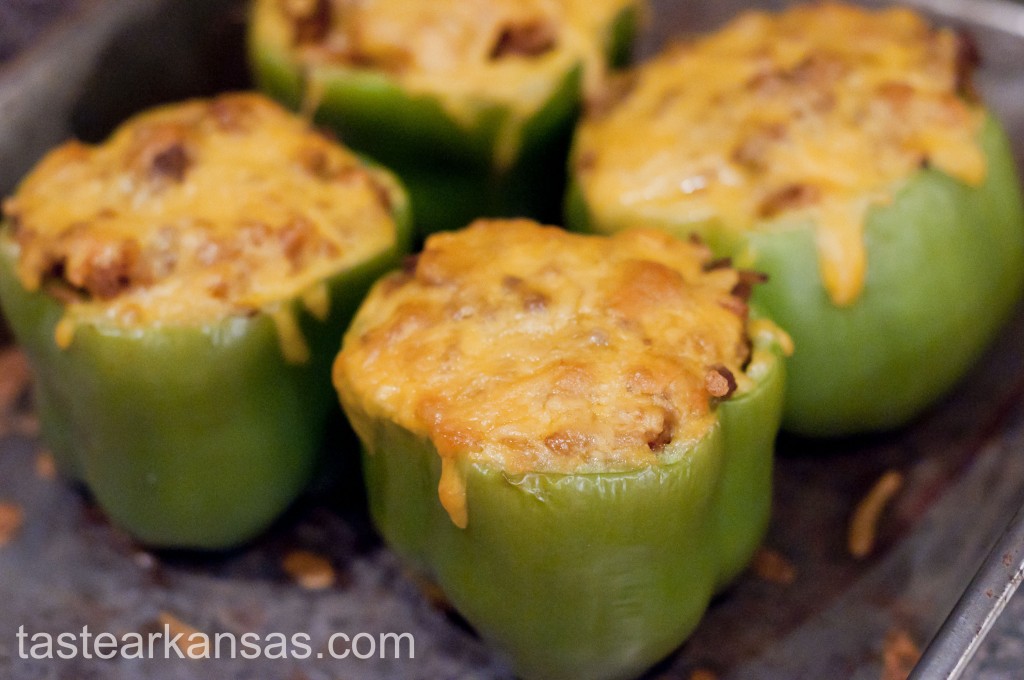 Stuffed bell peppers are huge on Pinterest right now. I decided to give the trend my own spin and make Taco Stuffed Bell Peppers. I've had a variety of stuffed peppers, but I think this recipe is my favorite. It's simple and comes together quickly for busy nights while being packed full of flavor. In fact, I doubled the recipe, and froze a few for the next couple of weeks when I need a quick meal.  Do you have a recipe for stuffed bell peppers?
Did you know more than 28,000 of Arkansas' farms raise beef cattle?
Ingredients:
1 lb. ground beef
1 packet taco seasoning
1 packet of Spanish style 90-second rice
4 green bell peppers
1 cup cheddar cheese, shredded
Directions:
Preheat oven to 375 degrees.
Meanwhile, cook ground beef based on instructions from your taco seasoning packet.
Cook the rice and combine with prepared taco meat.
Remove the tops and core of green bell peppers. Stuff with meat and rice mixture. Top with cheese.
Place the peppers in a deep baking dish and cover with foil. Bake for 20 minutes. Remove foil and bake for an additional 5-10 minutes or until cheese is browned and peppers are tender.