If you haven't eaten there yet, you need to. Sweet Treats Sandwich and Pie Shop in Lamar. Greg Heiser dishes up good home cooking, but it's Marie Heiser's desserts, particularly her pies that will keep you coming back for more. Marie guesses she's been making pies for some 27 years. She learned her baking skills from her father, Ray Loyd, a baker in the U.S. Army. Her first kitchen memories with him were making 1-2-3-4 cake.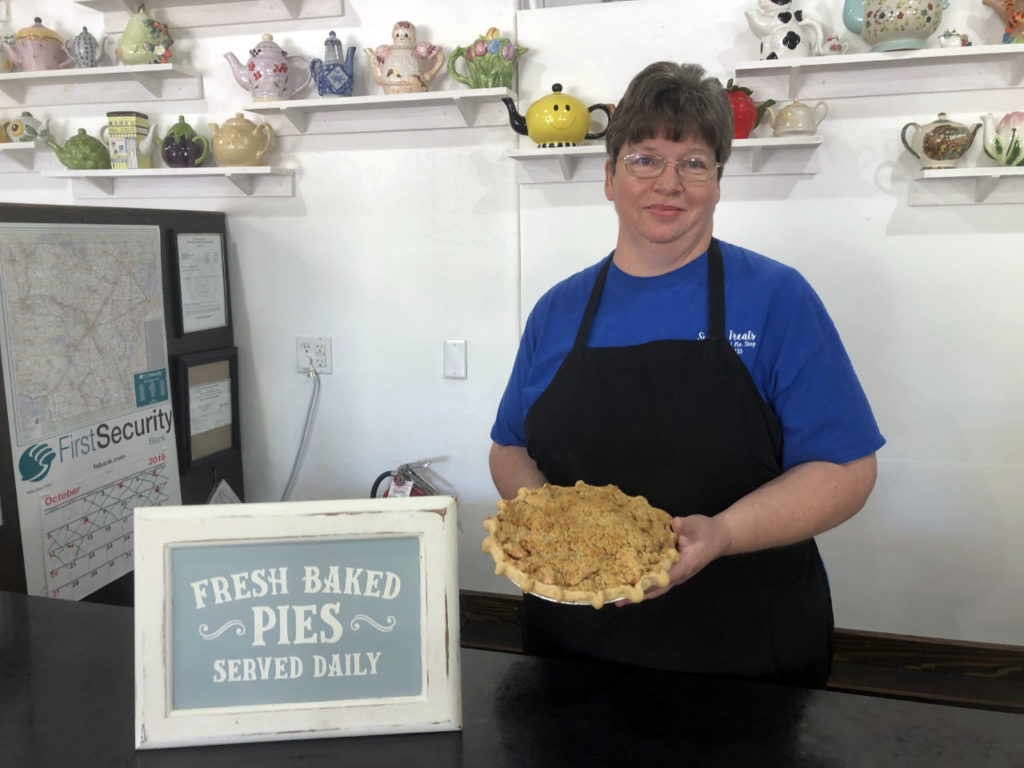 Marie says she makes 15-20 desserts a day. This includes pies, cakes, cookies and cobblers. She takes orders (479-647-0133) and bakes 400-500 pies during the holiday season.
In celebration of October being National Apple Month, I tried a slice of Swedish apple pie which had a unique firm topping that featured pecan pieces. I immediately asked for the recipe and was immediately refused. Marie's daughter-in-law, Brooklyn Heiser, who waited on our table said Marie probably wouldn't consider giving up any recipes until she retired.
But we got lucky and so did you.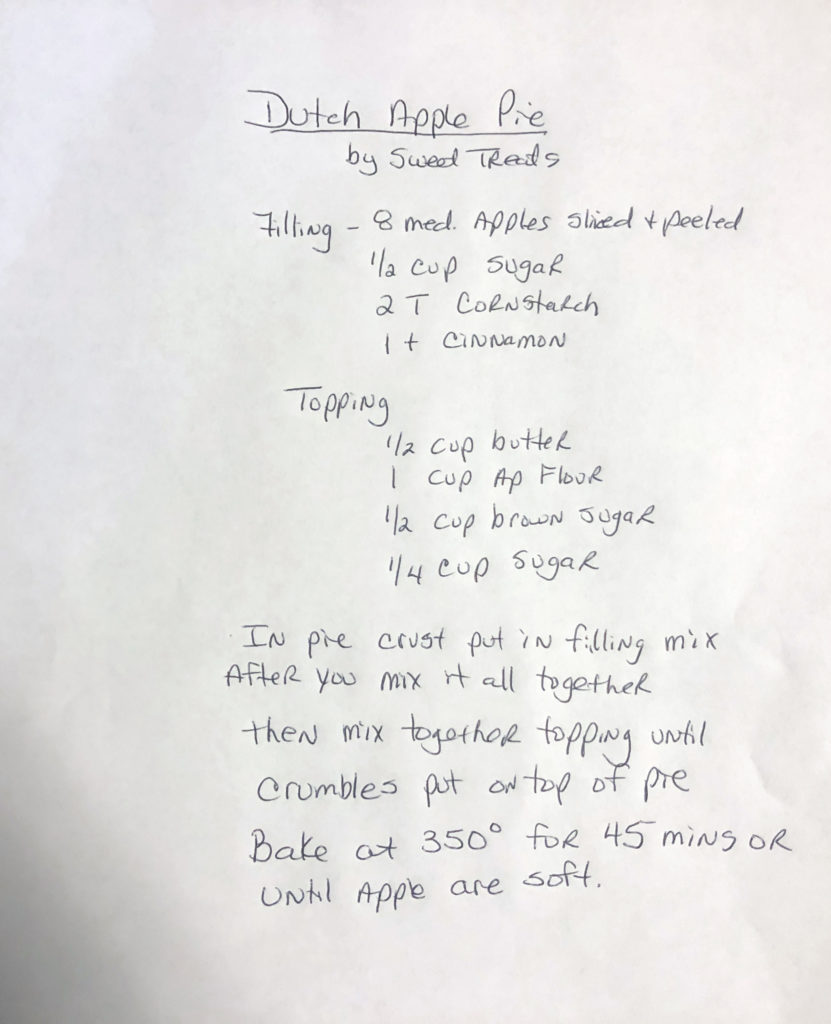 During our conversation she offered her Dutch apple pie recipe and so graciously offered to bake one the following morning and send pictures. My mouth is still watering, and I'll have to go back soon.
Thank you, Marie.
Text by Gregg Patterson. Photos by Brooklyn Wilkens.