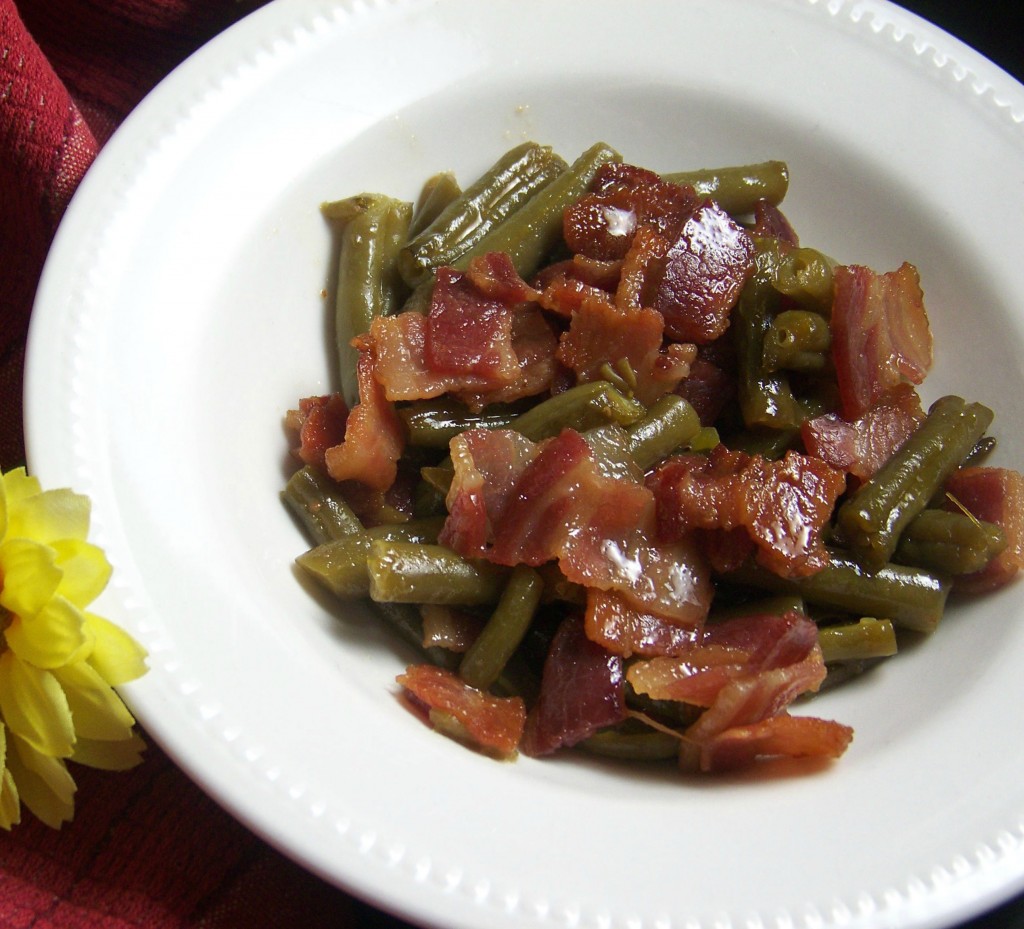 by Arkansas Women Bloggers member Mary Wood of Run of the Mill Mary
If there's one thing Southerners are known for, it's our great country-style cooking. Good, hardy comfort food that leans heavily on a tasty addition of sweet with a generous helping of bacon to make it easy going down. And what's more southern than green beans? This is a recipe passed down through generations of the best southern cooks in my family.
Be careful not to cook the bacon until crispy, because it will be too dry after baking in the oven. The brown sugar-butter-soy sauce mixture poured over the beans is what gives this dish such great flavor. This is a side dish worthy of being called comfort food.
Serve it alongside this Grilled Ribeye Steak with Cabernet Mushrooms recipe and it becomes a southern celebration.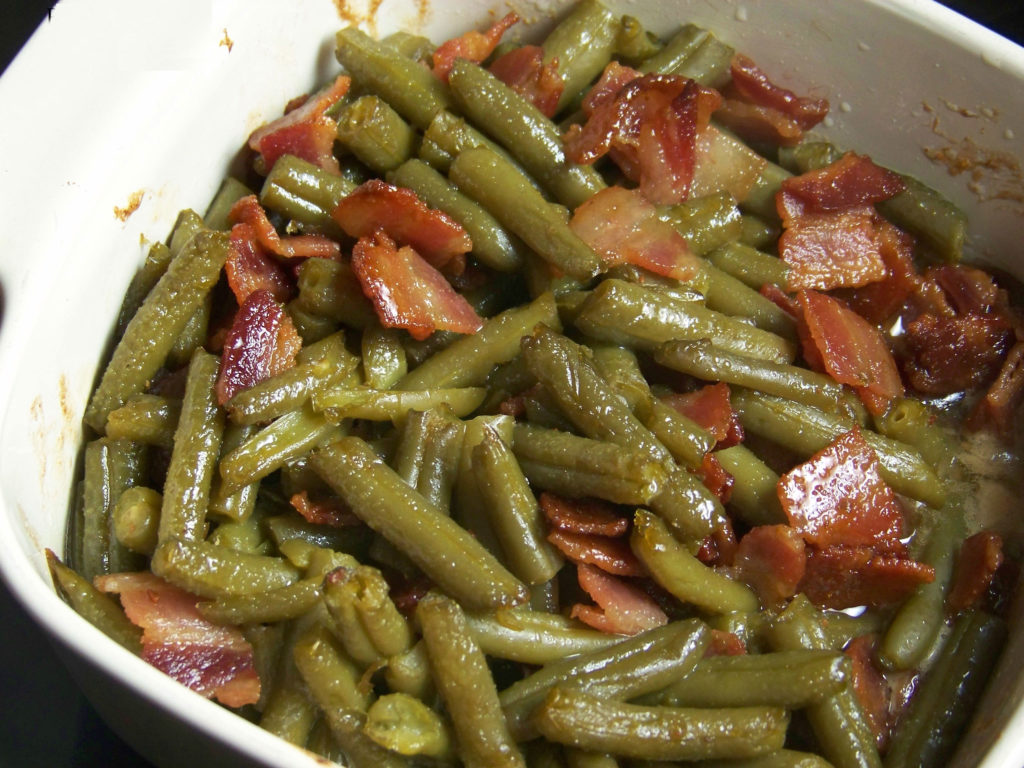 SWEET SOUTHERN GREEN BEANS
Prep and cook time: 45 minutes
Servings: 8
Ingredients:
• Green beans: two 15-ounce cans green beans, drained or 1 quart home canned green beans, or 2 pounds fresh or frozen green beans, trimmed and snapped
• ½ pound bacon, cut into ½ inch pieces
• ½ cup (1 stick) butter
• ½ cup brown sugar
• 1 tablespoon soy sauce
• ½ tablespoon Worcestershire sauce
• 1 teaspoon garlic powder or 2 teaspoons minced garlic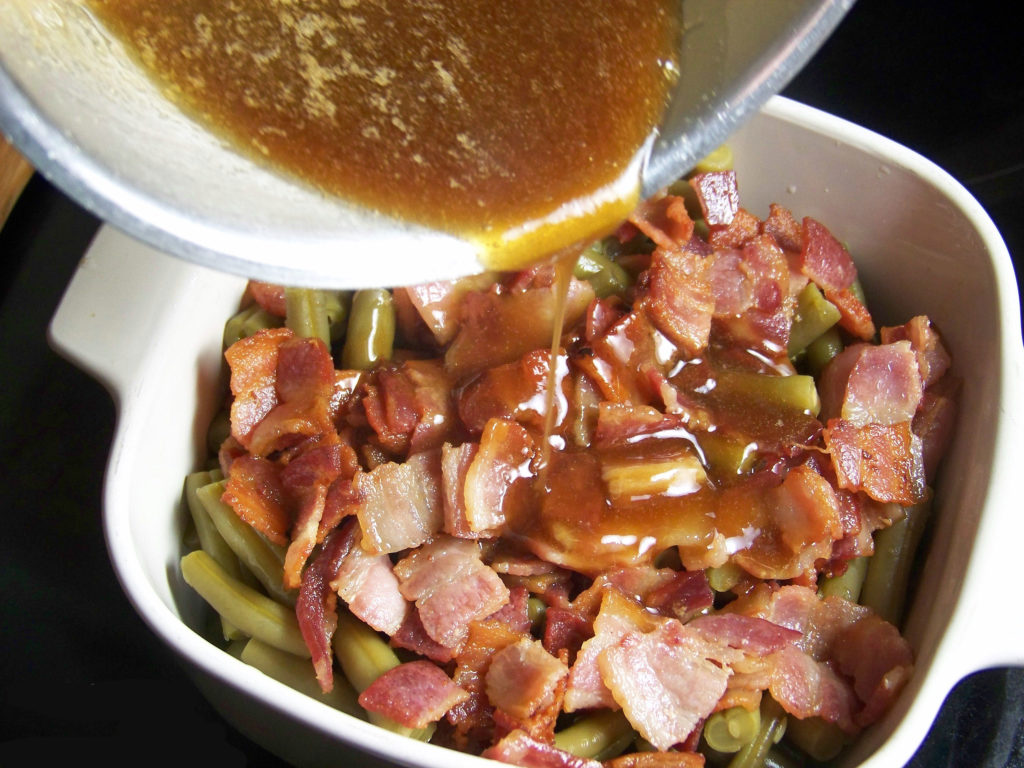 Instructions:
1. Preheat oven to 350 degrees F.
2. Pour drained green beans in a 9"×13″ baking dish.
3. In skillet, fry bacon pieces until just done, but not crispy.
4. Drain grease from bacon and pour pieces over green beans.
5. In medium saucepan, melt butter.
6. Add brown sugar, soy sauce, Worcestershire sauce and garlic to melted butter.
7. Pour butter mixture over green beans and bacon.
8. Lightly toss with spoon to coat beans.
9. Bake for 30 minutes, or until beans are bubbly and bacon is crisp.
By Arkansas Women Bloggers member Mary Wood of Run of the Mill Mary