I can't think of a strawberry dish I like more than strawberry shortcakes. Cool, sweet strawberries, frothy whipped topping and a sweet biscuit meet to create a textured little dessert everyone will love. The thing I really like about this particular version of strawberry shortcakes is the shortcakes are made with Bisquick. I'm a firm believer in using Bisquick. I'm also crazy about fresh strawberries, some of the best strawberries are grown right here in Arkansas. The strawberry crop is early this year thanks to the mild winter weather. Now is the time to get those delicious Arkansas strawberries.
Did you know the majority of Arkansas strawberries are sold on the farm or in farmers markets? 
Ingredients
1 quart strawberries, roughly chopped
3-1/2 Tablespoons stevia sweetener
2-1/3 cups original Bisquick mix
½ cup milk
4 tablespoons sugar
3 tablespoons butter, melted
whipped topping, for serving
Instructions
Heat oven to 425 degrees. In a large bowl, mix strawberries and stevia sweetener. Cover and refrigerate.
In medium bowl, combine Bisquick, milk, sugar and butter until soft dough forms. On ungreased cookie sheet, drop spoonfuls of dough enough to make 6 shortcakes. Bake 10 to 12 minutes or until golden brown.
Split warm shortcakes; fill and top with strawberries and whipped cream.
I like to use a stevia sweetener on strawberries because a little goes a long way, and stevia is a natural calorie-free sweetener.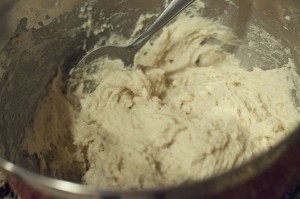 The dough is the consistency of a drop biscuit.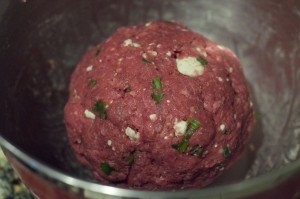 Try to make the shortcakes all the same size.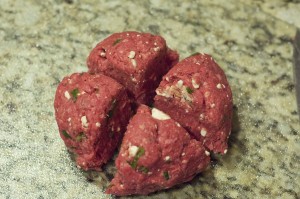 Don't let them get too brown, just lightly golden.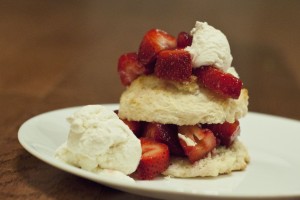 Now they're ready to enjoy!