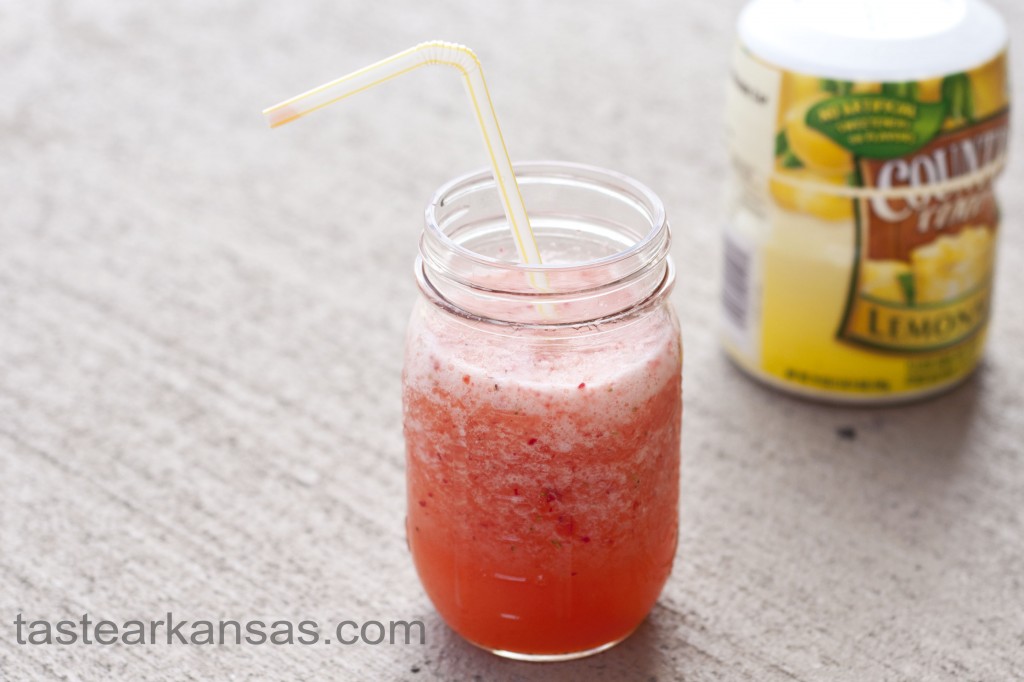 If you've already checked out the blog this week, you know I'm in Destin, Florida for Spring Break. The hotel where I am staying has a miniature kitchen, and I've brought along my single-serving blender. Strawberry Lemonade Slushes are the perfect beach drink. They are tangy, sweet and can keep you cool on the hottest beach. I made my slush very simply. I used some lemonade mix, water, ice and fresh strawberries. If you're using a full-size blender, multiply this recipe by four. This is an easy, delicious recipe, perfect for a warm spring day, even if you aren't on a beach.
Did you know 97 percent of Arkansas' farms are family owned?
Ingredients
2 tablespoons lemonade mix
1.5 cups water
½ cup ice
3 strawberries, halved
Instructions
Add all ingredients to your personal blender and shake. Blend for approximately one minute or until ice is completely blended and all ingredients are combined. Serve immediately with a straw.