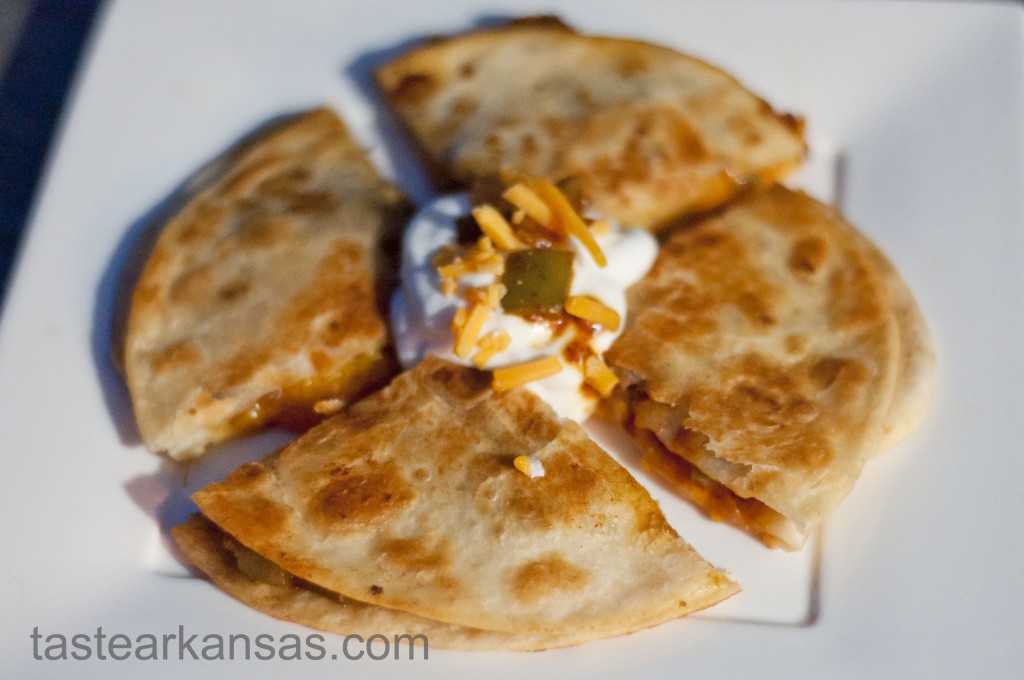 This week has been crazy. I've got three million things on my to-do list and not enough time to come up for air. So, I was scrambling when it came time to cook dinner yesterday. I decided to make these Steak Quesadillas, because they're flavorful, quick and I already had all the ingredients in my kitchen. Here's my little secret: I use taco-seasoning packets for things other than tacos. I love them! I use them in Steak Quesadillas, fajitas, tacos, etc. I always have them in my pantry!
Did you know that more than 28,000 farms in Arkansas raise beef cattle?
Ingredients
1 pound thin cut steak, cut into thin strips
2 teaspoons olive oil
1 green bell pepper, minced
½ cup onions, minced
½ packet hot taco seasoning
1/3 cup water
1 cup shredded cheddar cheese
small flour tortillas
butter
sour cream or plain Greek yogurt
Directions
Heat large skillet to medium heat and sauté onions and bell pepper in oil for 2-3 minutes. Add steak and cook for 3 more minutes or until steak is starting to brown evenly.
Add water and taco seasoning. Cook until steak is done and sauce has thickened.  Meanwhile, heat a second skillet to medium heat.
Spread butter on one side of two tortillas. Place the first tortilla in new skilled, butter side down. Pile generously with steak mixture and cheese. Top with second tortilla with butter side out. Cook for approximately 2 minutes on each side or until golden brown. Repeat until steak mixture is gone. Serve with sour cream or plain Greek yogurt.