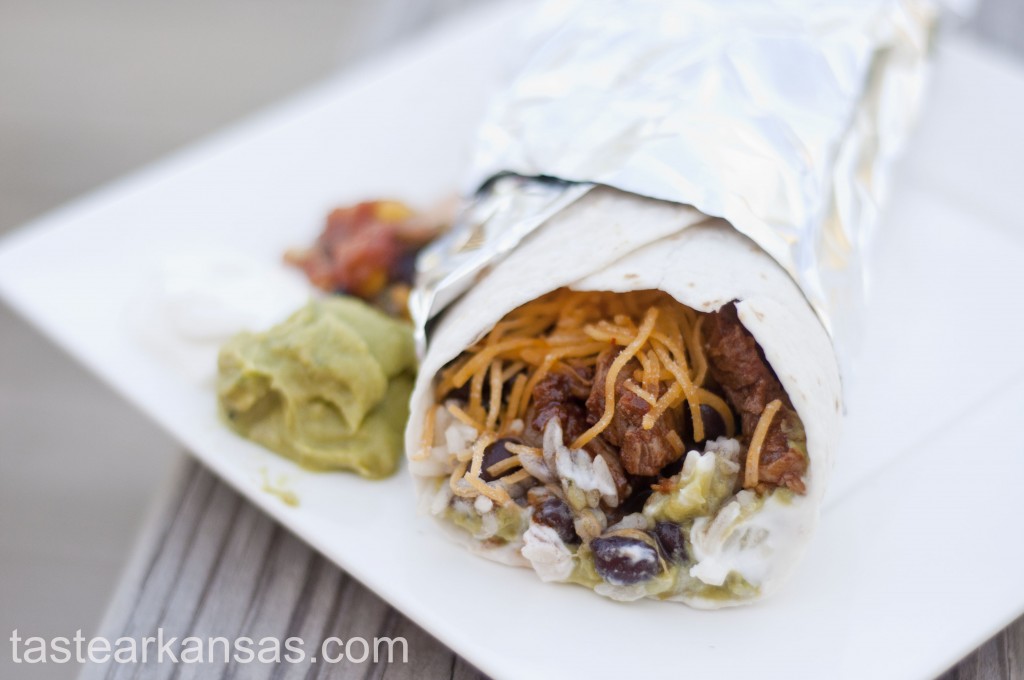 When I was in Belgium this summer, I craved food with TexMex flavors. There wasn't a single restaurant serving Mexican cuisine in the town where I lived. I finally fed that craving earlier this week with these Steak Burritos. They have the perfect balance of flavorful ingredients and textures. The best part is they're a complete meal that comes together in about 20 minutes. I can't wait to make them again.
Did you know that more than 28,000 farms in Arkansas raise beef cattle?
Ingredients
1/2 cup black bean and corn salsa
1/2 cup water
1/2 cup cooked white or brown rice
1 (15-ounce can) black beans, preferably low-sodium, rinsed and cooked
1 pound strip steak, trimmed and thinly sliced crosswise
½ package taco seasoning
1 tablespoon olive oil
4 8-inch tortillas
1/2 cup shredded sharp cheddar cheese
1/4 cup guacamole
½ cup plain Greek yogurt
Directions
Heat oil in a large skillet over medium-high heat. Add steak and cook, stirring occasionally, until browned and almost cooked through, about three minutes. Add taco seasoning and stir to fully coat steak. Let simmer until steak has finished cooking and the sauce has thickened. There is no need to add water because the oil and drippings from the steak are enough.
To assemble, add thin layers of the following: plain Greek yogurt, guacamole, rice, black beans, steak, cheese and salsa. Fold over the back of the burrito then roll in each side. Wrap with aluminum foil to keep the burrito secure while eating.