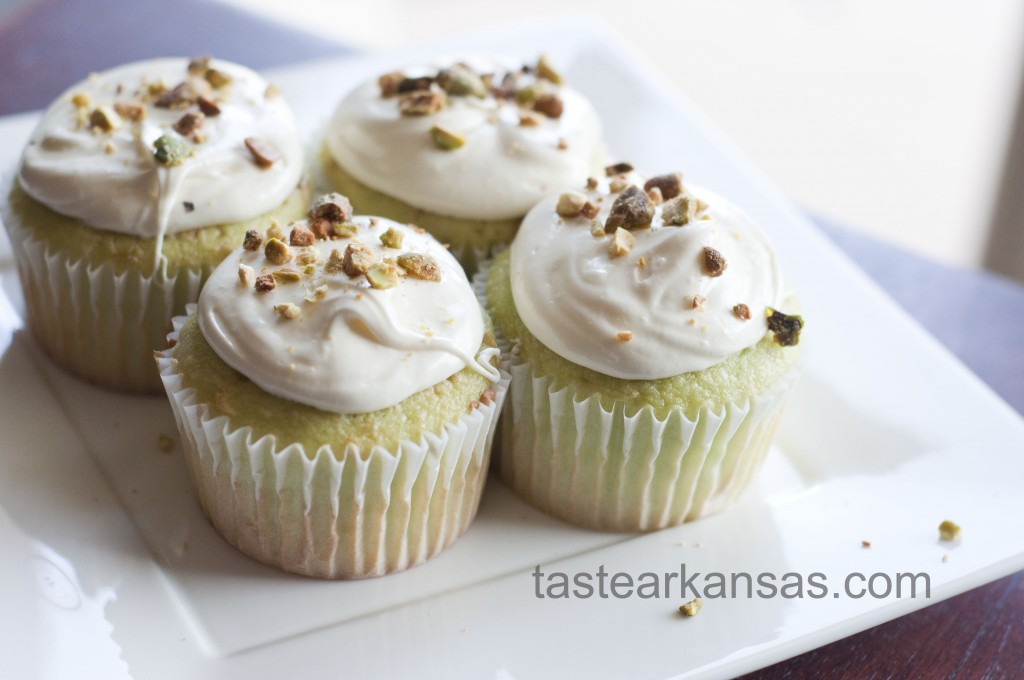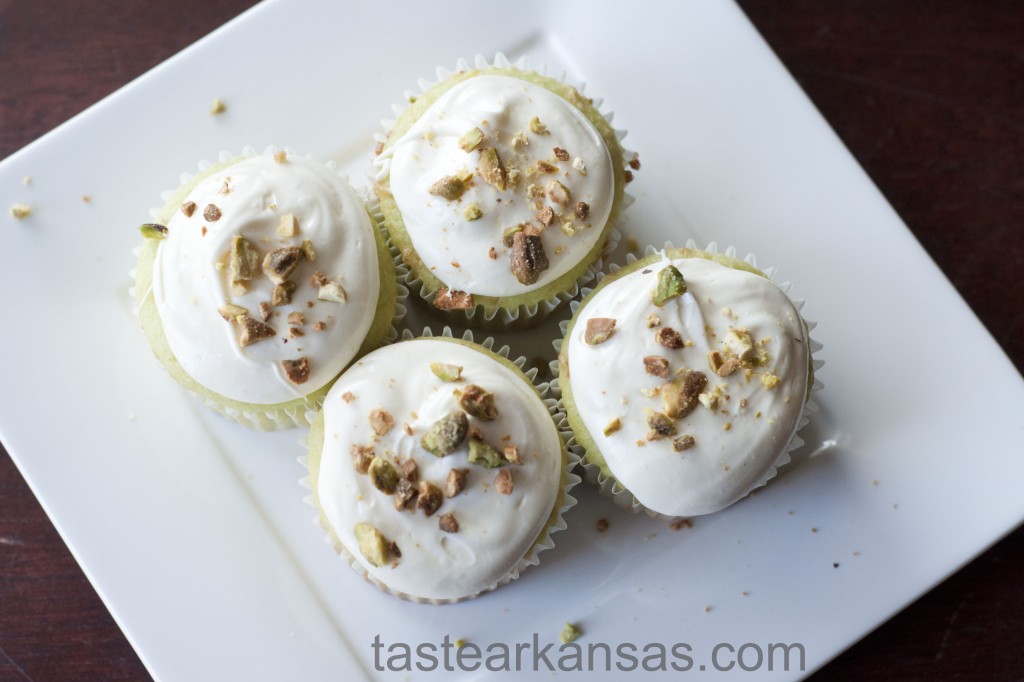 Sunday is St. Patrick's Day! Each year, I try to do a little something on St. Patrick's Day. I like to wear green and cook a little something green or Irish inspired. Last year I made Blarney Stones and a Guinness Chocolate Cake. This year I made these St. Patrick's Day Pistachio Cupcakes. I love pistachio, and I think these little cupcakes turned out beautiful. If you have any children in your family, these would be fun to make together or to take to school on Friday. The bright green color and crushed pistachio topping are my favorite parts. Do a little something to celebrate this fun holiday.
Did you know Arkansas is one of the top ten egg producing states in the country?
Ingredients
1 (18.25 ounce) package yellow cake mix
1 (3.4 ounce) package instant pistachio pudding mix
4 eggs
1-1/2 cups water
1/4 cup vegetable oil
1/2 teaspoon almond extract
7 drops green food coloring
2 cups cream cheese frosting
½ cup pistachios, hulled and crushed
Instructions
Preheat oven to 350 degrees F. Fill two cupcake pans with cupcake liners.
In a large bowl, mix together cake mix and pudding mix. Make a well in the center and pour in eggs, water, oil, almond extract and green food coloring. Blend ingredients, then beat for 2 minutes at medium speed.
Spoon batter into cupcake liners, filling each cupcake liner a little more than half way. Bake in the preheated oven for 15 to 20, or until toothpick inserted into center of cupcake comes out clean. Cool in pan for at least 15 minutes then remove from pan.
When cooled top  with cream cheese frosting and crushed pistachios.