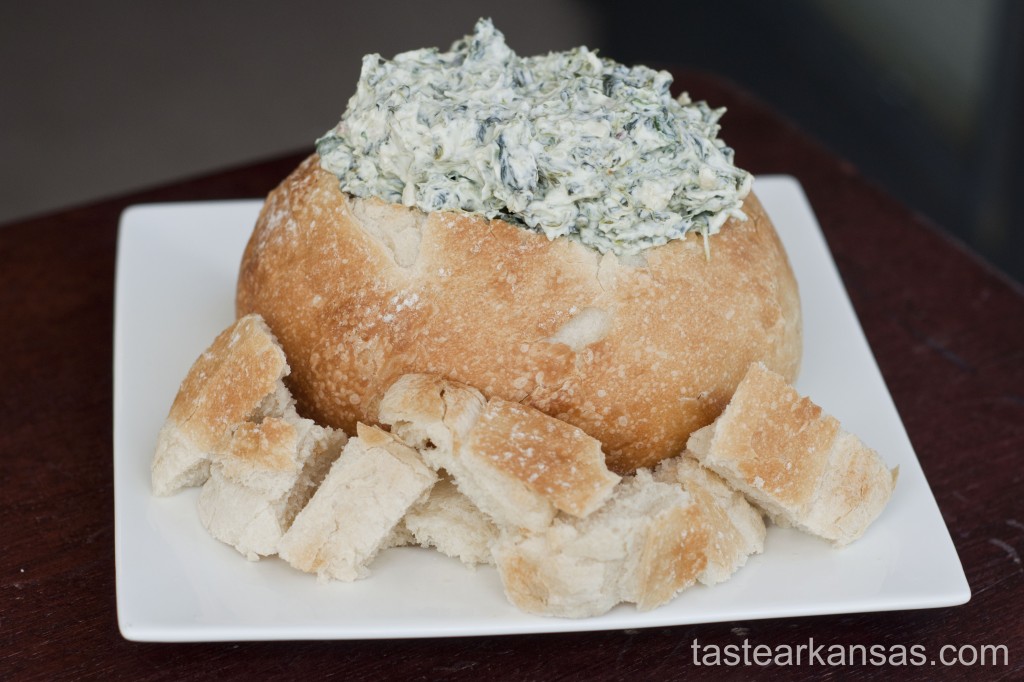 If you didn't already know, I've gone back to school to get a master's degree. This week was finals week, and I promised my office mates I would make them a snack. I decided to make them cold Spinach Dip in a bread bowl. I love cold spinach dip, and everyone always seems to make the hot variety. This version is ultra portable, even in the bread bowl! I took the photo before transporting it to my office. Everyone at the office devoured it in about 5 minutes flat. What's your favorite type of dip?
Did you know that Arkansas produces more than 17 million gallons of milk annually?
Ingredients
1 cup sour cream
1 cup mayonnaise
1 (10-ounce) package frozen chopped spinach, cooked and squeezed free of water
1 box dry Knorr's vegetable soup
4 chopped green onions
1 round loaf of bread
Instructions
Follow package directions to prepare spinach. Then, combine all ingredients and mix thoroughly.
Chill for several hours. Serve in a hollowed out round loaf of bread. Cut the scooped out bread into cubes for dipping.