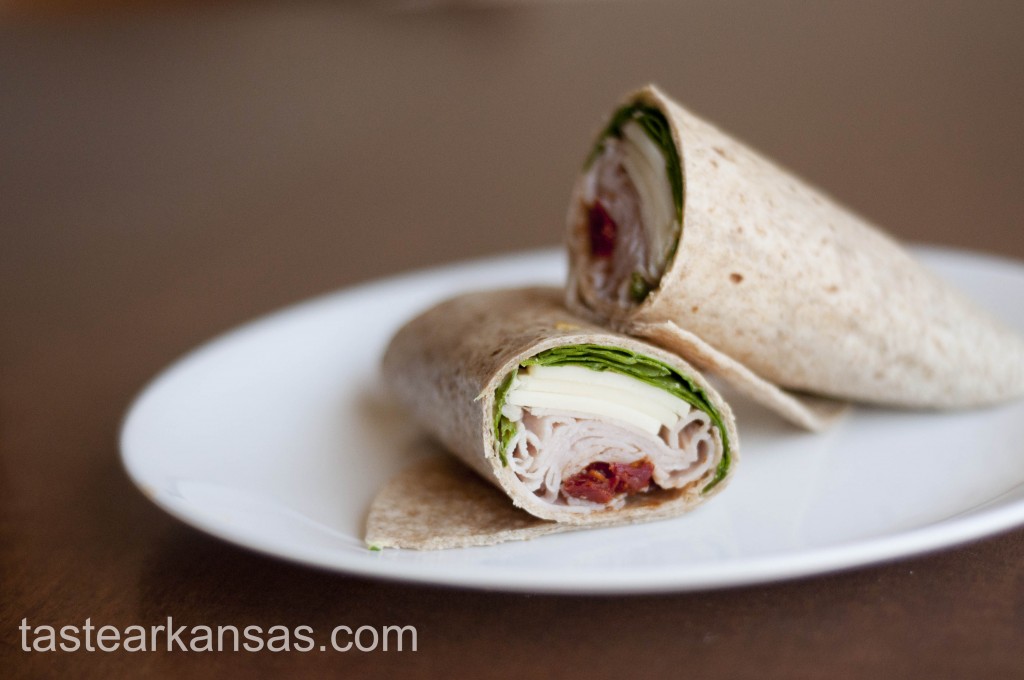 I get bored eating the same lunch all the time. So, last week I decided to make a Spinach and Sun-dried Tomato Turkey Wrap. It was so fresh and delicious! The best part is the wrap is healthy and filling. If you're looking for a new lunch to spice things up, try this one. Plus, if health is your resolution, this wrap will help you keep it.
Did you know Arkansas farmers raise about 29 million turkeys each year?
Ingredients
1 wheat tortilla
1 handful of spinach, or to taste
2 ounces turkey breast, sliced thin
Provolone cheese
Julienned sun-dried tomatoes in oil
1 teaspoon Dijon mustard
Directions
Spread Dijon mustard thin across the tortilla. Layer spinach, cheese, turkey and sun-dried tomatoes. Wrap tightly. Serve immediately.