Mmm… Banana nut bread. There are a lot of choices out there for this iconic cake-bread hybrid. Most box mixes are OK, I guess, but this scratch-made recipe is sublime. The convenience of a box mix versus measuring out the dry ingredients yourself is minimal. When I saw overripe bananas recently on sale at a small grocery store, I bought them with visions of this recipe in my head.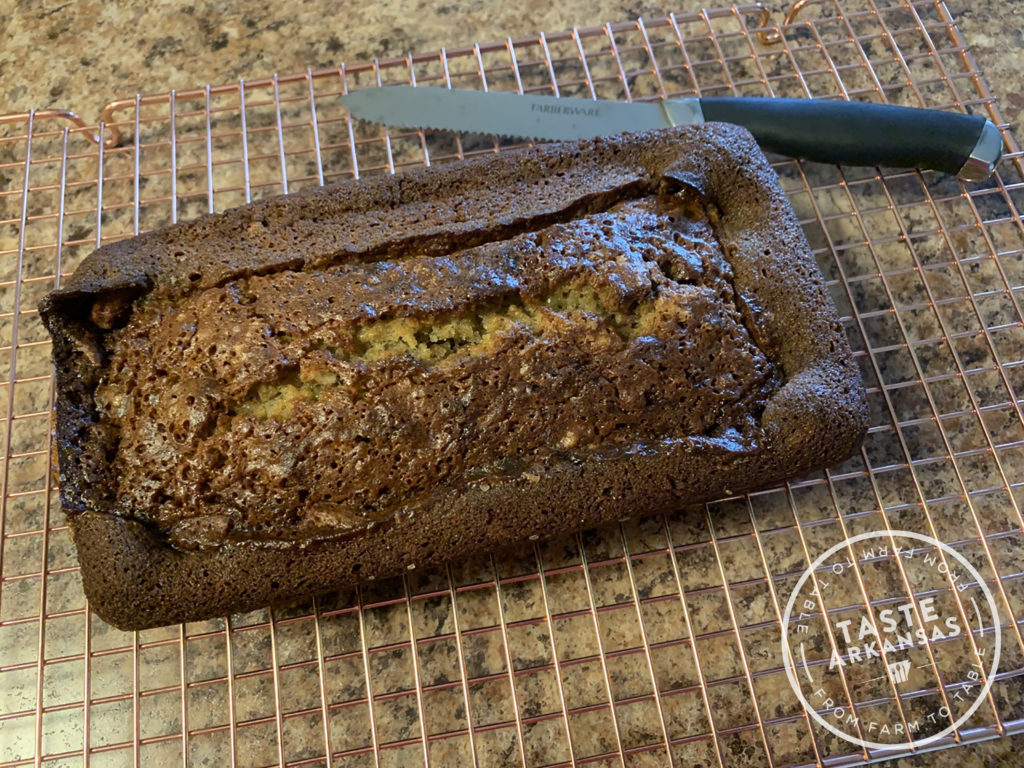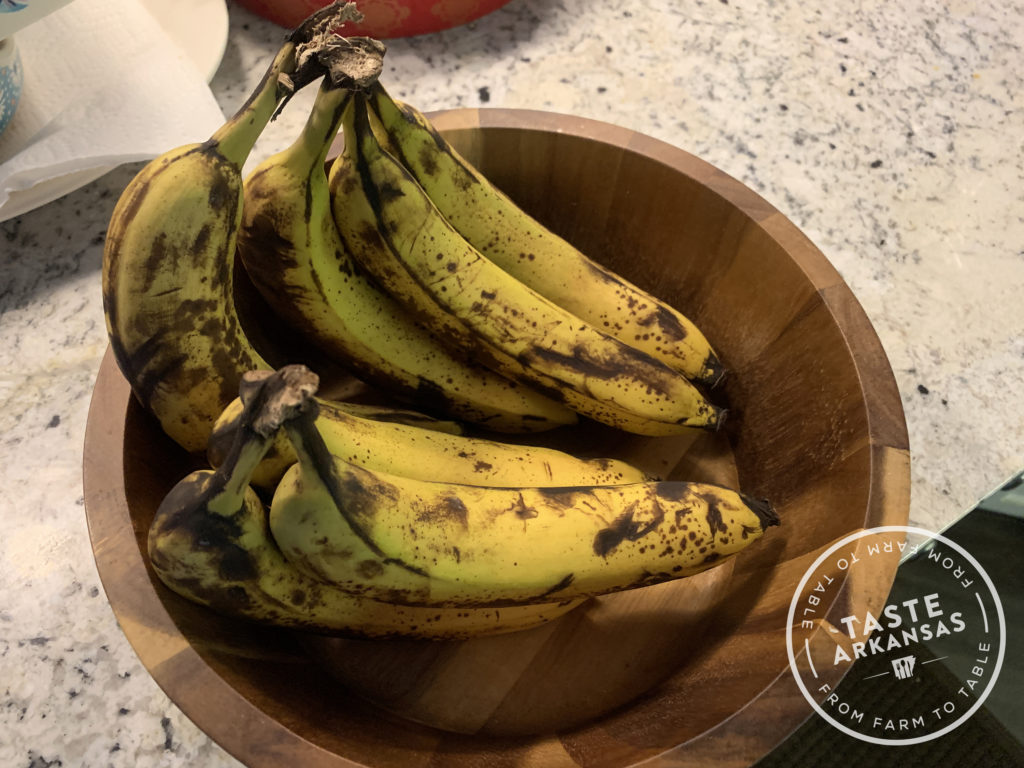 1-3/4 cups of all-purpose flour
1 teaspoon baking soda
1/2 teaspoon salt
1/2 cup chopped pecans or walnuts (Optional. But it's not banana nut bread without the nuts, right?)
5 overripe bananas (brown all over)
1 stick butter (8 tablespoons), softened
1 cup sugar
2 large eggs lightly beaten
1/2 teaspoon grated nutmeg
1/3 cup buttermilk
Preheat oven to 350 degrees. Spray a bread-loaf pan with Baker's Joy. In a small bowl, whisk together the dry ingredients and stir in the nuts. Set aside. In a large bowl, mash the bananas with an electric mixer. Add butter, sugar, eggs, nutmeg and buttermilk and mix well with electric mixer set on medium-high. Then add the dry ingredients and mix thoroughly. Put the batter in the greased bread-loaf pan and place in the oven. After 1 hour, slide a toothpick into the bread testing its doneness. If it comes out clean, it's done. If not, bake for up to 15 minutes more until the toothpick comes out clean. Cool the finished bread in the loaf pan on a cooling rack the first 10 minutes. Then run a butter knife around the pan to release the loaf, allowing it to completely cool on the rack before slicing.
Text and photos by Gregg Patterson