It's National Strawberry Month, so pick up a bunch of these delicious berries grown by an Arkansas farmer and make a time-tested (and amazingly simple) summer treat the whole family can enjoy.
First, drench a piece of angel food or pound cake in cold heavy whipping cream, allowing it to soak in fully. Then cover the slice of cake with sliced strawberries. Drizzle more cream onto the strawberries, then dig in and enjoy. It's that simple and it's pure heaven.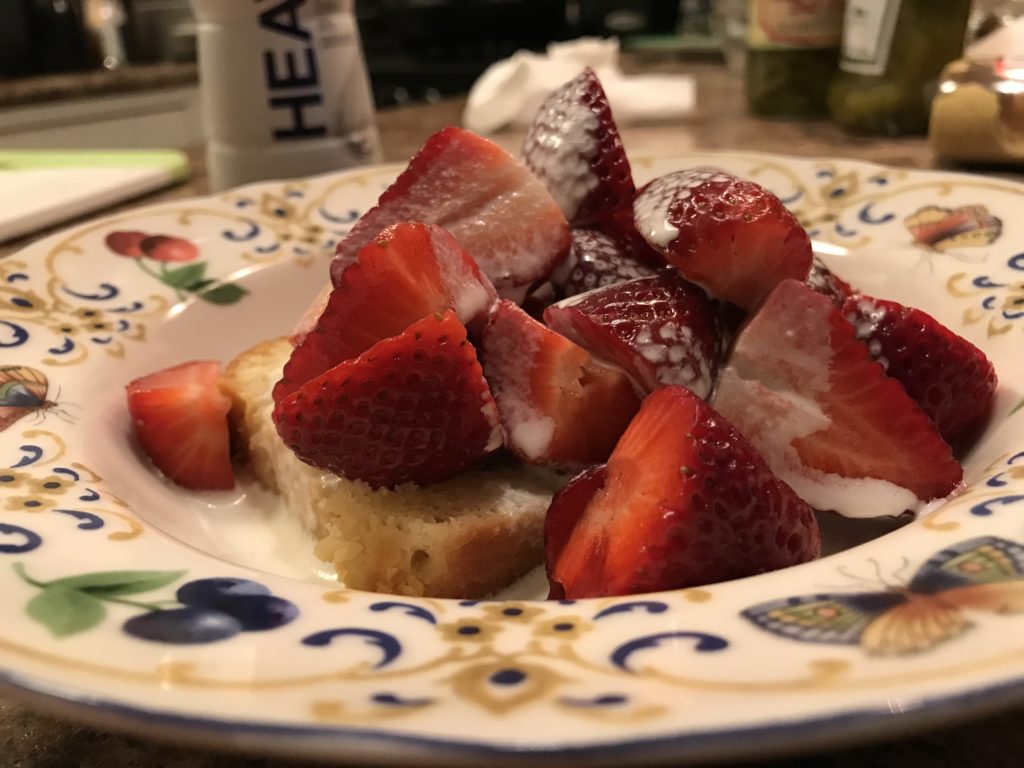 But remember, you'll want to find look around at your local grocery or farmers' market to find berries grown by an Arkansas farmer like  Randy Arnold of Arnold Family Farm near Alma. The strawberries used in the dish pictured here came from Arnold's farm. The pound cake is a Sweet Bread from Neighbor's Mill Bakery and Cafe in Rogers.
Learn more about the Arnold Family Farm Store in Alma.
The strawberry season got off to a delayed start this spring because of several late-season frosts, which hurt fruit growers across the state. This year's picking season will last about six weeks. Arnold has four acres of strawberries made up of some 60,000 plants.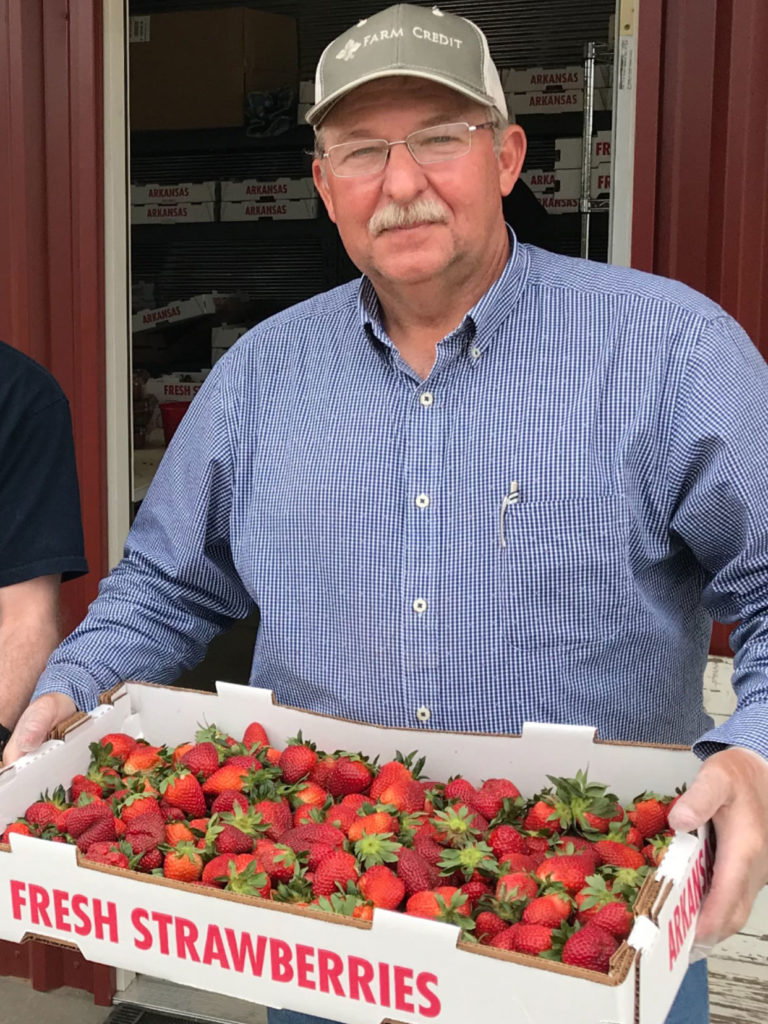 Learn more about how some Arkansas farmers grow strawberries in this video about "high tunnel" growing systems.
Learn more about fruit and vegetable production in Arkansas.