Last week, I made these Snickerdoodles with my little sister. Then we shared a few warm cookies and a glass of milk. It's so much fun to spend time together in the kitchen. I really like making Snickerdoodles in winter, because they're warm, soft and full of bold cinnamon flavor that envelops the whole house in an incredible aroma.
Did you know each U.S. farmer feeds more than 150 people?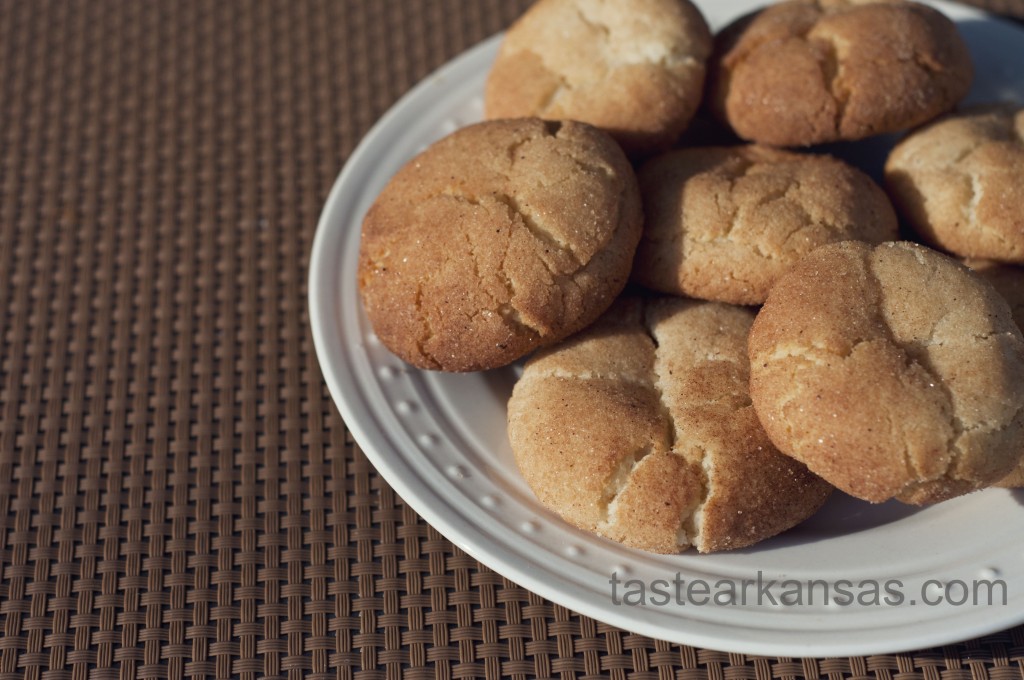 Ingredients
1 cup butter
1-1/2 cups sugar
2 large eggs
2-3/4 cups flour
2 teaspoons cream of tartar
1 teaspoon baking soda
1/4 teaspoon salt
3 tablespoons sugar
3 teaspoons cinnamon
Directions
Preheat oven to 350°F. Mix butter, 1-1/2 cups sugar and eggs thoroughly in a large bowl. Combine flour, cream of tartar, baking soda and salt in a separate bowl. Blend dry ingredients into butter mixture.
Chill dough, and chill an ungreased cookie sheet for about 10-15 minutes in the fridge. Meanwhile, mix 3 tablespoons sugar and 3 teaspoons cinnamon in a small bowl.
Scoop 1-inch globs of dough into the sugar/cinnamon mixture. Coat by gently rolling balls of dough in the sugar mixture. Place on chilled, ungreased cookie sheet and bake 10 minutes. Remove immediately from the cookie sheet when done.