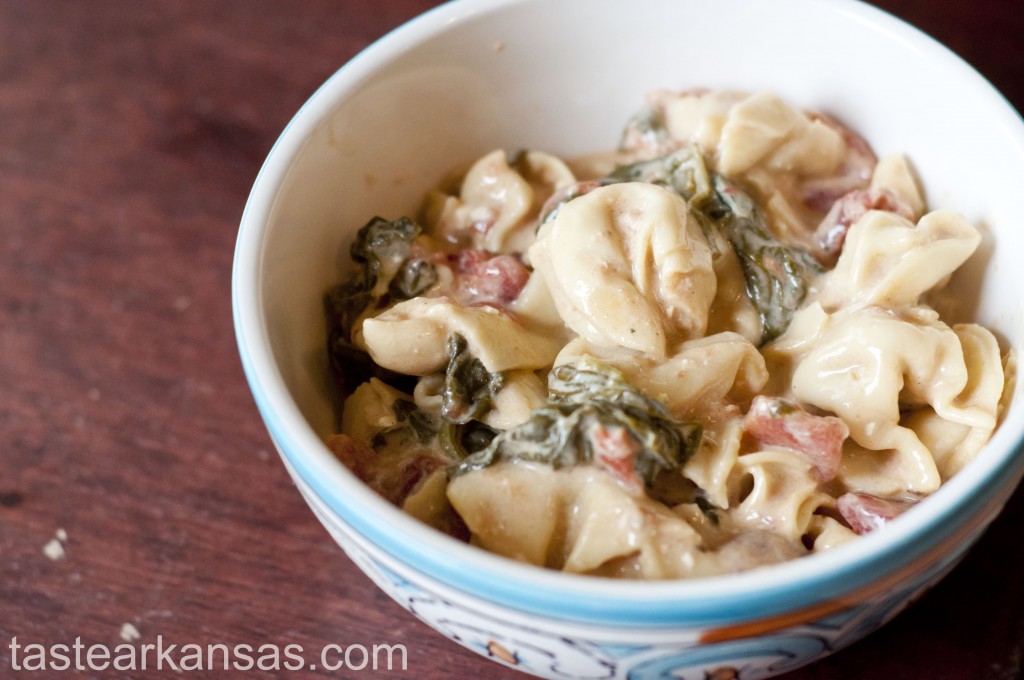 I like recipes like Slow Cooker Spinach Tortellini, because there's little actual preparation involved. Believe it or not, sometimes I don't feel like cooking. I'm sure you feel that way sometimes, too. This recipe requires little preparation but tastes like you spent hours on it. I'll warn you, if you don't mix the ingredients well before cooking, you may come home to something that doesn't look pretty. Don't panic! Take a big spoon and stir it around. Voila! Your Slow Cooker Spinach Tortellini will be perfect.
Did you know more than 30 cents of every dollar you spend at the grocery store goes to processing, packaging, transporting and energy costs?
Ingredients:
1 family size bag of cheese tortellini
1 small bag spinach
1 box vegetable broth
2 cans Italian style diced tomatoes
1 (8-ounce) block cream cheese
Directions:
Combine all ingredients in a slow cooker, and cook on low for 3-5 hours.