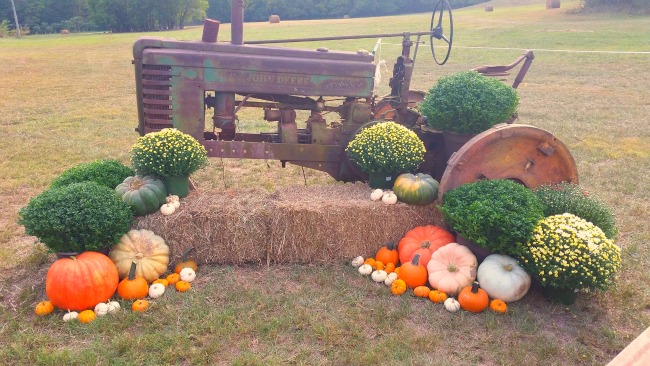 by Arkansas Women Bloggers member Debbie Arnold of Dining  With Debbie.
When summer slips into fall, it's pumpkin season in Arkansas. Whether it's baking, preserving, simmering or decorating, pumpkins play a huge part in the allure of the autumn months. My husband and I look forward to visiting area pumpkin patches and corn mazes with our grandchildren where they get to choose their own pumpkins to take home while enjoying a wide variety of fun activities.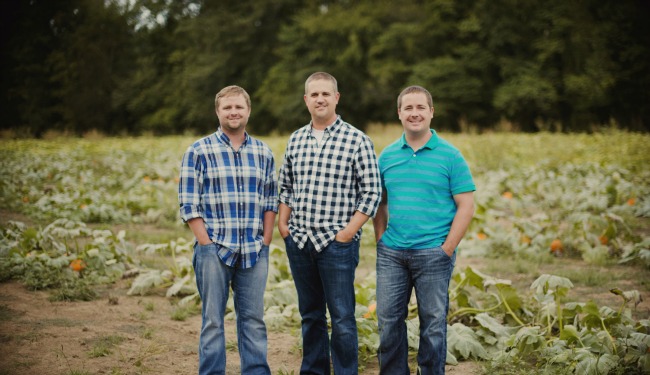 One of our local pumpkin patches in central Arkansas is Roseberry Farms. Established in Benton in 2014 by Roseberry brothers Bryan, Heath and Claigh, Roseberry Farms is a 56-acre farm offering homegrown pumpkins in a 3-acre, pick-your-own patch. In addition, families may enjoy visits with the chickens, goats and rabbits. A hay fort, hayrides, tractor-pulled barrel rides and concessions are also available. Plenty of fall-themed photo opportunities abound.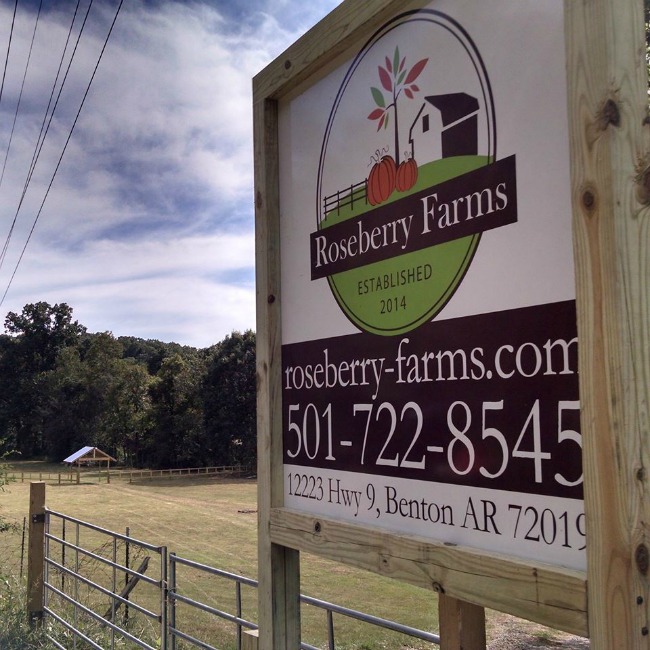 Roseberry Farms is located at 12223 Hwy. 9, Benton. Admission is $6; children under 2 get in for free. The prices of the pumpkins will vary according to size and type.
Sept. 25-Oct. 31: 9 a.m.-6 p.m. Friday-Sunday; available by reservation Monday-Friday for field trips. For info: (501) 722-8545, Roseberry-Farms.com.

SLOW COOKER FLUFFY PUMPKIN RICE PUDDING WITH CARAMEL-PECAN SAUCE
Serves 10
Total Cooking Time including preparation: 4-5 hours (Does not include chilling time.)
Ingredients:
For the Pudding:
• 4 cups milk (whole or 2 percent)
• 2 cups Riceland medium grain or long-grain white rice (or other rice brand of choice)
• One 15-ounce can pumpkin puree (about 1 ½ cups)
• ½ cup dark brown sugar
• ½ cup granulated sugar
• ¼ cup sorghum molasses (pure maple syrup or honey may be substituted, if desired)
• ½ teaspoon kosher salt
• 1¼ teaspoons ground cinnamon
• ½ teaspoon ground ginger
• ¼ to ½ teaspoon freshly ground nutmeg
• ¼ to ½ teaspoon ground cardamom, optional
• 1 tablespoon vanilla extract
• 1 cup golden raisins or cranberries, optional
• 2 tablespoons unsalted butter, cubed
• Nonstick cooking spray
• 4 egg whites at room temperature
• 2 teaspoons cream of tartar
Directions for the pudding:
1. Spray the insert of a 6-7 quart slow cooker with nonstick cooking spray.
2. Add milk, rice, pumpkin puree, sugars, molasses, salt, spices, vanilla extract to the slow cooker insert and stir to blend; add in the raisins or cranberries if using and the butter cubes. Stir.
3. Cover and cook 3-4 hours on LOW or until the rice is tender.
4. In a medium glass mixing bowl, beat egg whites with the cream of tartar until very stiff.
5. Put 1/3 of the beaten egg whites in a large mixing bowl; slowly fold in the still warm, cooked pudding. Do not overmix.
6. Fold in the remaining egg whites, leaving little pillows of egg white. Chill several hours or overnight.
7. Serve in individual custard cups topped with warm caramel-pecan sauce.
For the Sauce
• One 14-ounce jar Kraft caramel sauce
• ½ cup Kraft caramel baking bits
• 3/4 to 1 cup pecan pieces, toasted
Directions:
1. In a small nonstick saucepan, pour the contents of the caramel sauce; heat over low to medium-low heat until the sauce just begins to bubble; allow the sauce to simmer slowly to thicken for about 15 minutes.
2. Stir in ½ cup caramel melts; stirring occasionally until melted; allow the caramel mixture to thicken and reduce for approximately 20 minutes over low heat. The sauce should be thick but still liquid.
3. Stir in the toasted pecan pieces.
4. Serve warm over the Fluffy Pumpkin Rice Pudding.
Notes: Medium-grain rice produces a thicker, creamier pudding. Personally, I prefer the texture of the long-grain rice. Both produce delicious results. The pudding may be served chilled, warm just after cooking or reheated in the microwave if you prefer.
Rewarm the caramel sauce in a pan of warm water or in 10-second intervals in the microwave.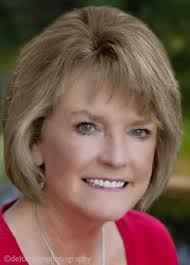 Arkansas Women Blogger member and co-administrator Debbie Arnold pontificates and eats at Dining With Debbie. She and her Hubby split their time between Central and Northwest Arkansas. She loves to cook, develop recipes and have play dates with her two perfect grands. Mostly, she has play dates with the Perfect Ones.