Corn is surely the quintessential summer vegetable in Arkansas. Grilled, roasted, boiled, on the cob, off the cob, creamed, whole kernel – whatever your take on the preparation, corn is sure to find its way from your garden or farmers market onto your summer menu. One of our preferred methods, and one of the healthiest, is to prepare corn on the cob in the slow cooker.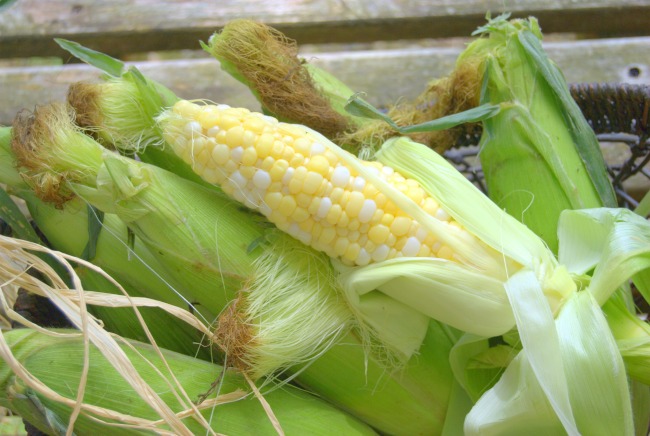 You can forget heating up the kitchen on those days when those Arkansas temps start hitting the 90s. No more steam baths from big pots of boiling water and no more loss of essential nutrients. Slow cooking will intensify the sweetness of the corn and mimic that just picked, tender, straight-from-the-garden flavor.
One fun idea to set up a corn on the cob bar with a variety of seasoning ingredients and let each member of the family dress his own ear. I'll be surprised if every kernel of corn doesn't get gobbled up. The combination of seasonings is only limited by your imagination and taste preferences.
After the husk has been removed (try this method) and it has been seasoned, I prefer to wrap each ear in foil. I have tried not wrapping it and also leaving it in the husk, but it turns out better for me when wrapped in foil. It can be seasoned, wrapped and refrigerated overnight if desired. An additional 30-40 minutes cooking time should be allowed.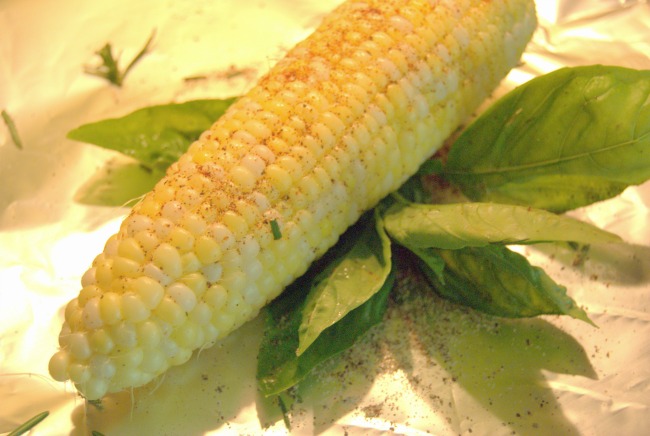 SLOW COOKER CORN ON THE COB
Serves 6
Cooking time: varies with your slow cooker, at least 2 hours on HIGH
Ingredients:
6 ears fresh corn, husked and cleaned
Foil
Choice of seasonings: chili powder, smoked chipotle pepper, smoked paprika, curry powder, ground cumin, sea salt, smoked/flavored salt, freshly cracked black pepper
Choice of herbs: minced garlic, basil, parsley, cilantro, thyme, mint, oregano, rosemary, sage, scallions, minced onion, Italian seasoning
Choice of oils: unsalted butter, olive oil, chili oil, canola oil, coconut oil, Italian dressing
Other suggestions: lime juice, coconut milk, Sriracha, Tabasco, jerk seasoning, chili sauce, barbecue sauce, cojita/feta/Parmesan/cheddar (I prefer to add cheese at serving.)
Place an ear of corn in the center of a piece of foil. Brush with oil or butter, if desired.
Season the corn as desired. Be adventurous!
Wrap the corn tightly in the foil and place in the slow cooker, preferably a 6-7 quart oval but this can be done in whatever size you have that will accommodate the ears of corn. Do not add water.
Cook on HIGH for 2 hours or LOW for 4 hours. Additional time will be needed for more than 6 ears. You may never go back to boiling corn on the cob again.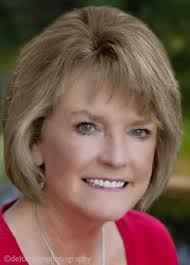 Arkansas Women Blogger member and co-administrator Debbie Arnold pontificates and eats at Dining With Debbie. She and her Hubby split their time between Central and Northwest Arkansas. She loves to cook, develop recipes and have play dates with her two perfect grands. Mostly, she has play dates with the Perfect Ones.