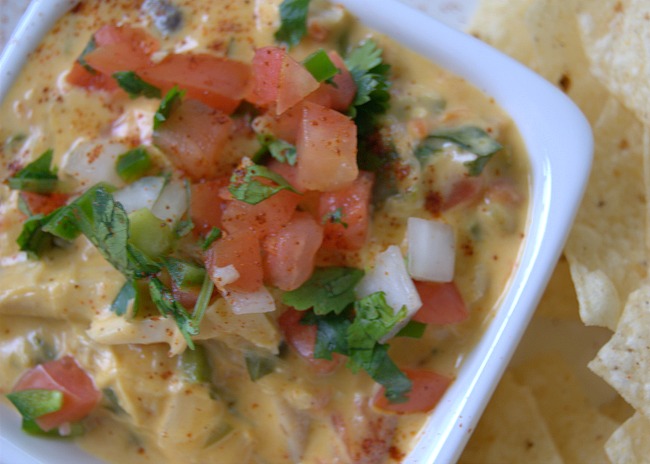 Summertime often brings many potluck meal opportunities when gathering community, friends and family. This Slow Cooker Chipotle Chicken Black Bean Dip is one of my go-to choices when I need an easy and delicious dish to feed a crowd. You can gather ingredients for the dip and partially prepare it ahead of time making it nice, especially if you're hosting the event. Using the slow cooker frees the oven for other uses and reduces the heat in the kitchen, too.
When our garden or the farmers market is in full swing, I take advantage of the fresh tomatoes, peppers, garlic, onions, green onions and cilantro available. Typically, I use leftover smoked or roasted chicken or a deli roasted chicken.
Serve warm as a dip with tortilla or other corn chips and garnished with pico de gallo and additional chopped fresh cilantro. It also works as a topping for nachos garnished with pico de gallo, fresh chopped tomatoes and lettuce, or sliced jalapenos and black olives. Use leftover dip as filling for chicken-cheese enchiladas or Mexican lasagna.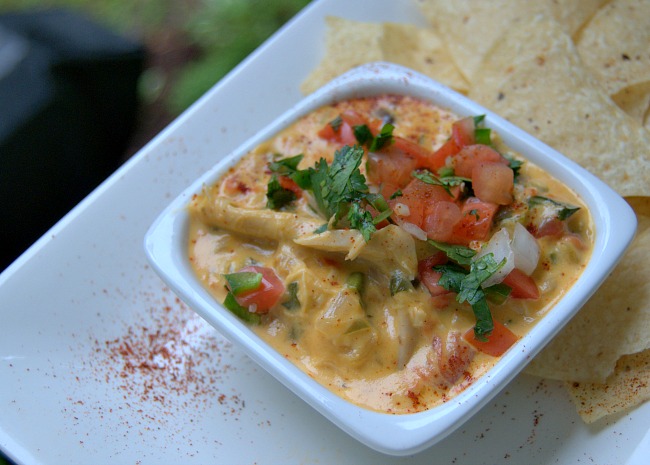 Slow Cooker Chipotle Chicken Black Bean Dip
Preparation Time: 20 minutes
Cook Time on LOW: 2 – 2½ hours
Serves 10-12 as an appetizer
Ingredients:
2 tablespoons olive oil
½ teaspoon cumin seed
1 teaspoon ground cumin
1 cup diced onion
½ cup diced red bell pepper
½ cup diced green bell pepper
1 jalapeno pepper, seeded and minced (or to taste)
2 teaspoons minced garlic
2 (10-ounce) cans tomatoes with green chilies such as Rotel®
1 pound processed cheese such as Velveeta®
8 ounces Pepper Jack® or habanero Jack cheese, grated
1 cup grated sharp cheddar cheese
½ cup thinly sliced green onions
1 teaspoon ground chipotle pepper (or to taste)
1 pepper in adobo, finely chopped
1/3 cup sour cream
4 cups shredded cooked chicken
1 (15-ounce) can black or pinto beans, drained and rinsed
Milk or cream as needed
½ cup chopped cilantro, optional plus more for garnish
Black olives, sliced as garnish, optional
Pico de Gallo, optional
Tortilla chips
 Instructions:
In a medium skillet, heat the olive oil over medium heat; add cumin seed and heat just until fragrant.
Add ground cumin, diced onion, red bell pepper, green bell pepper and jalapeno pepper and sauté until the vegetables begin to soften.
Add minced garlic and sauté 1-2 minutes.
Add skillet contents to the slow cooker along with Rotel, stirring to mix.
Break Velveeta® into small chunks and add to Rotel.
Stir in Pepper Jack® and cheddar cheeses, green onions, ground chipotle pepper and the adobo pepper. Mix well.
Stir in sour cream and shredded chicken. (Smoked chicken may be substituted.)
Cover and cook on LOW for approximately 2–2½ hours, stirring at least twice during while cooking.
Shortly before serving if the mixture seems too thick, add milk or cream in small increments until desired consistency is reached. The dip will thicken somewhat as it cools.
Stir in the drained and rinsed black beans (pinto beans may also be used) and heat thoroughly.
Serve topped with Pico de Gallo and garnished with sliced black olives and additional chopped cilantro if desired.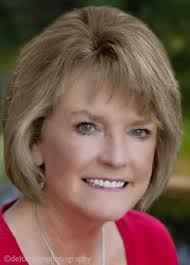 Arkansas Women Blogger member and co-administrator Debbie Arnold pontificates and eats at Dining With Debbie. She and her Hubby split their time between Central and Northwest Arkansas. She loves to cook, develop recipes and have play dates with her two perfect grands. Mostly, she has play dates with the Perfect Ones.