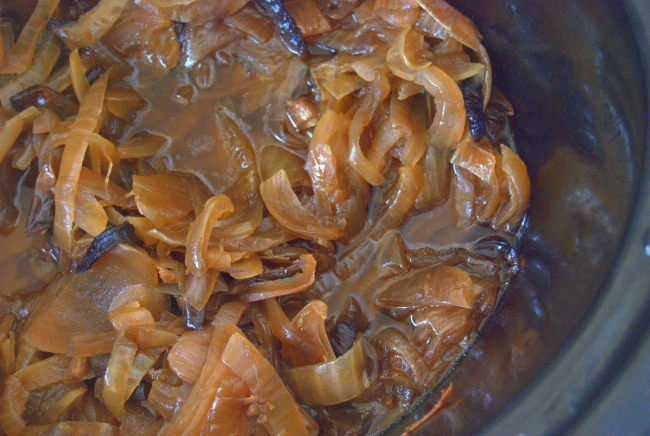 As daytime temperatures warm, my slow cooker really gets going. Preparing a big batch of caramelized onions for both immediate use and to have on hand in the freezer will make your meals delicious and easy.
The long, slow cooking transforms the strong taste of the onions into one that is both intensely savory and sweet. These rich, dark brown slow cooked jewels will create a much-welcomed depth of flavor to your soups and stews, as a condiment for grilled meats or as a topping for your homemade pizzas and Paninis.
When making these, I put my slow cooker out on our covered porch. While I love the smell of onions cooking, I'm not sure it qualifies as a preferred house fragrance.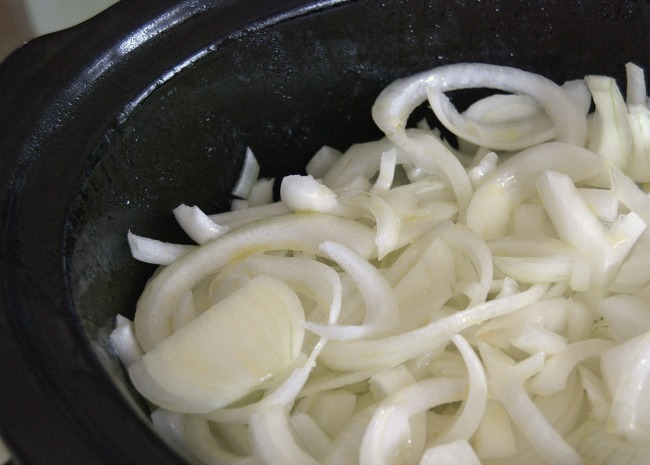 SLOW COOKER BIG BATCH CARAMELIZED ONIONS
Amount will vary
Cooking Time: 10 – 15 hours on LOW
Ingredients:
• 5–6 pounds (or however many you can fit in your slow cooker) white or yellow onions
• 3-4 tablespoons olive oil or use olive oil spray (my preference)
• ¾ teaspoon kosher salt
Instructions:
1. Peel and thinly slice the onions; cut the slices in half.
2. Transfer the onions to the slow cooker insert, filling about ¾ full and spray with the olive oil or toss with olive oil.
3. Sprinkle the onions with the kosher salt and stir.
4. Microwave the onions in the slow cooker insert for about 15 minutes until they just begin to soften; drain off most of the liquid. This helps the caramelization by eliminating some of the water content of the onions.
5. Place the slow cooker insert in the cooking unit, cover and cook on LOW for 10 hours, stirring occasionally.
6. Check the onions after 10 hours. If they're done and a golden brown color to your liking, remove them from the insert and cool. If you prefer them to be darker, cook them an additional 3–5 hours on LOW with the lid slightly ajar.
7. Check and stir every hour.
8. Remove the onions using a slotted spoon. Refrigerate or freeze the onions to be used as desired.
9. The onions will keep in the refrigerator for about 1 week and in the freezer for about 3 months.
Some uses:
French Onion Soup.
French Onion Dip
French Dip Beef Sandwiches/ Grilled Brie and Caramelized Onion Sandwiches
Soups and stews
Onion jam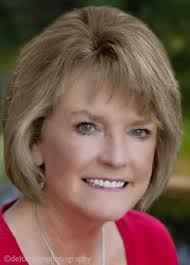 Arkansas Women Bloggers member and co-administrator Debbie Arnold pontificates and eats at Dining With Debbie. She and her Hubby split their time between Central and Northwest Arkansas. She loves to cook, develop recipes and have play dates with her two perfect grands. Mostly, she has play dates with the Perfect Ones.