Summer is almost gone. Fresh produce from the garden dwindles day by day. Don't despair. You can still enjoy one of summer's signature flavors year-round by making these simple, easy pickles. As the name indicates, there's nothing to it.
SIMPLE, EASY PICKLES
1 English cucumber
1 tablespoon of sugar
2 cups ice cubes
¼ cup distilled white vinegar (or vinegar of choice)
Several pinches of kosher salt
Ground black pepper to taste
½ purple onion or Vidalia onion thinly sliced into half-moon pieces
2 stems of fresh dill
2 teaspoons pre-minced garlic (Available in jars at the grocery store.)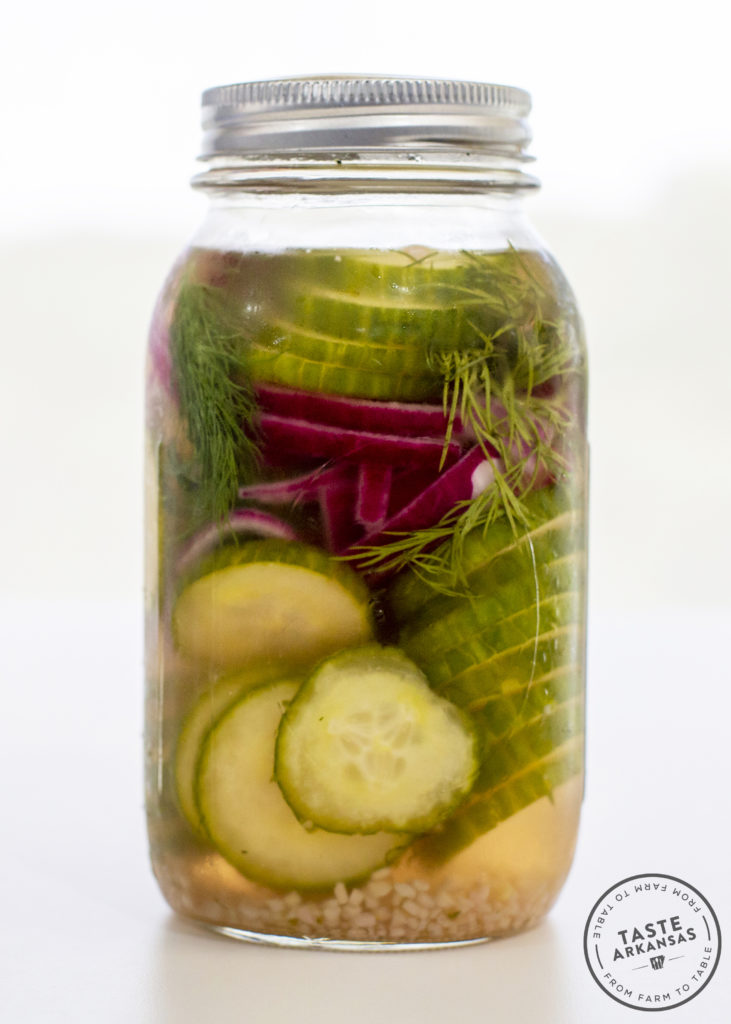 English cucumbers are the long ones usually covered in plastic shrink-wrap. Remove the wrap and wash thoroughly. Cut off the ends. Leave the skin on and run a fork down the length of the cucumber all around, just breaking through the skin. Slice cucumber into 1/8-inch-thick chips. Add to a large shallow bowl, sprinkle with sugar and stir well. Scatter ice cubes over the top, cover bowl with plastic wrap and place in the freezer for 30 minutes.
Remove, rinse and dry the chips using paper towels. Place the cucumber chips in a tall Mason jar, adding onion, dill and garlic. Add the vinegar to the jar, then salt and pepper. Put the lid on tightly and gently turn the jar over, top to bottom with your hand. Remove the lid and add cold, filtered water, filling the jar. Refrigerate until ready to serve. The pickles will lose their crispness after several days. But they're usually eaten quickly and never last that long.
Recipe inspired by Dora Charles's cookbook "A Real Southern Cook in Her Savannah Kitchen"
By Gregg Patterson | Photo by Ashley Wallace