Some of my best memories as a child happened on a barstool at my Aunt Norma Lee and Uncle Don 'Fluke' McNeal's house. I was sometimes dropped off early in the morning, so Mom could run errands or keep appointments. Their kitchen, formerly an old country store/restaurant, had a long counter lined with barstools that gave me a birds-eye view to the morning entertainment.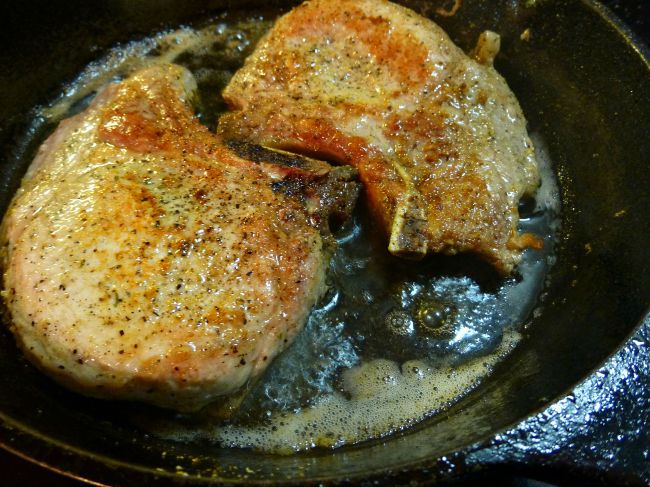 Aunt Norma Lee laughed and cooked. Uncle Fluke, a farmer who also worked as a state cattle inspector, danced and sang while he waited for his big country breakfast.
I was always fascinated by his big breakfast. I usually ate cereal, but he had a full country spread: eggs, biscuits, potatoes and often a country-fried pork chop. The smell of that pork chop sizzling in the pan made me want to trade in my cereal.
There's an art to making a simple country-fried pork chop. You need a dollop of bacon grease, a bit of salt and pepper, and of course, an old iron skillet. With today's low-carb and Paleo diets, pork chops may be making a come-back to the breakfast table. Regardless of what time of day you eat one, try this Simple Country-Fried Pork Chop.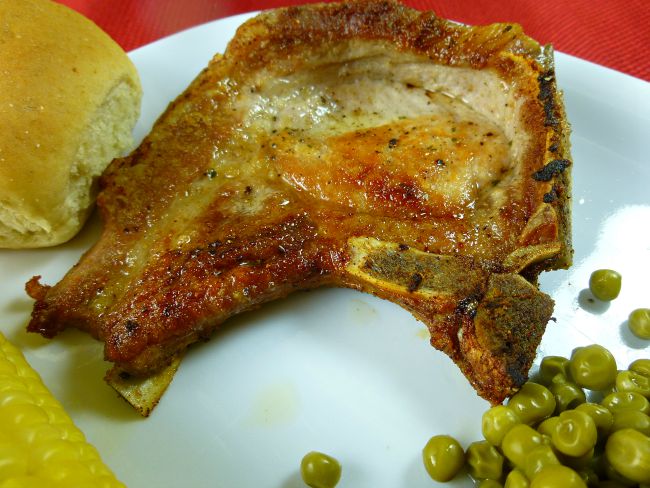 SIMPLE COUNTRY-FRIED PORK CHOPS
Prep Time: 15 minutes
Servings: 2
Ingredients:
2 bone-in pork chops
1 dollop bacon grease *
Salt and pepper to taste
Other seasonings, if desired. (I love to use Cavendar's Greek Seasoning manufactured right here in Arkansas.)
*A dollop would be a common tablespoon heaping over, or approximately 3 tablespoons. You can also use 3 tablespoons of oil or shortening.
Instructions:
1. Salt, pepper and season both sides of pork chops to taste.
2. In a 12-inch iron skillet, melt bacon grease over medium-high heat.
3. Heat grease until sizzling hot. (A tiny drop of water should cause the grease to sputter and sizzle.)
4. Add pork chops to hot grease.
5. Sear both sides until nicely browned.
6. Lower heat to medium and cook chops until fully cooked.
7. Serve immediately.
You can add a side of Skillet Home Fries or celebrate National Rice month with the Perfect Pan of Rice.
By Arkansas Women Bloggers member Mary Wood of Run of the Mill Mary