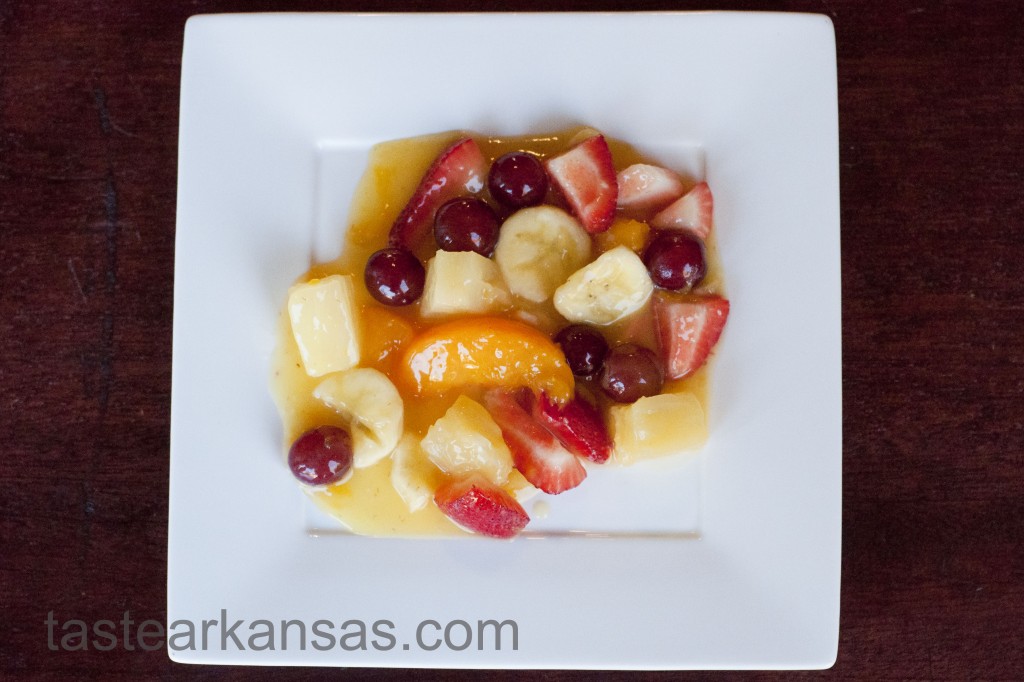 I really like this recipe for Secret Fruit Salad, and I'm usually not a huge fruit salad fan. Something about the texture of a lot of fruit salads doesn't work for me. I like this one with extra firm grapes. The vanilla pudding mix in this recipe gives the fruit a sweet glaze that really steps up the the flavor. What's your favorite fruit salad recipe?
Did you know peaches are Arkansas' top fruit crop?
Ingredients
1 (29-ounce) can peach slices, with juices
1 (20-ounce) can pineapple chunks, with juices
1 (3 1/8-ounce) box dry vanilla instant pudding mix
1 pound strawberries, stemmed and quartered
1 banana, sliced
1 bunch grapes
Directions
In a large bowl, combine peaches, pineapples and vanilla pudding mix.
Mix well until pudding is dissolved.
Stir in strawberries, banana, blueberries, grapes and sugar to taste, if desired, and chill.