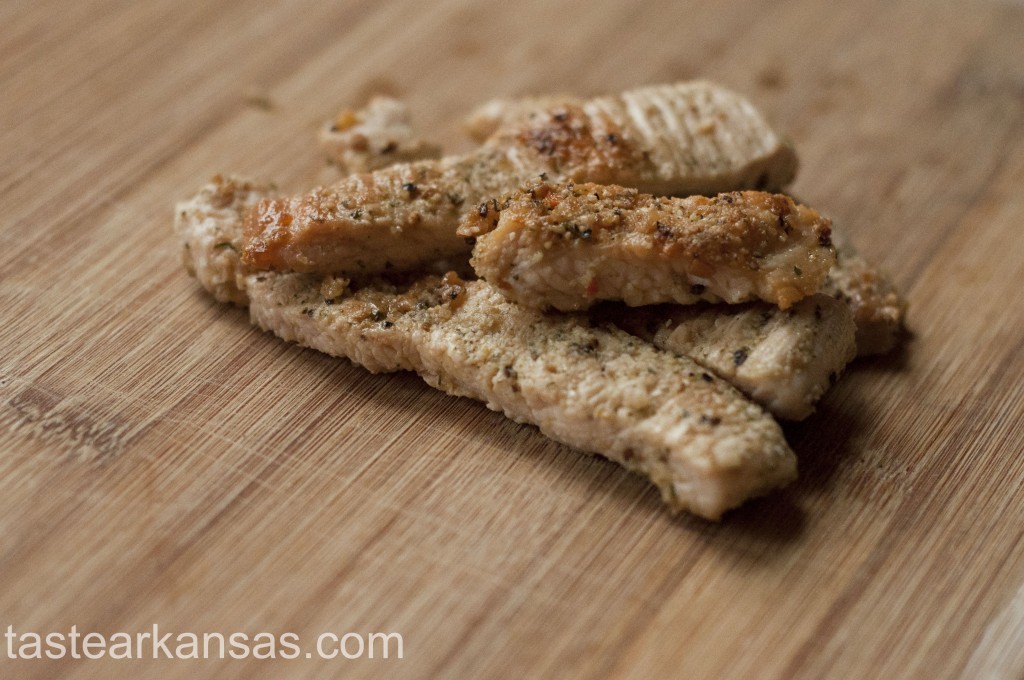 I found turkey breast at my grocery store for the first time this week, and I was really excited to make something with it.  I decided to make Seasoned Turkey Strips, because they're easy and quick to make. I also knew they'd be flavorful. I love Mrs. Dash seasonings, because they're salt free, which is great to control the amount of salt in your recipe. These Seasoned Turkey Strips are a great way to try something different. Turkey isn't just for thanksgiving.
Did you know Arkansas farmers raised more than 24 million turkeys last year? 
Ingredients
1 pound turkey breast, sliced into strips
Mrs. Dash Garlic & Herb Seasoning Blend
Olive oil
Salt
Instructions
Preheat a large skillet over medium-high heat. Pour a thin layer of olive oil into the pan and allow it to heat.
Meanwhile, generously cover turkey strips with Mrs. Dash seasoning. Add to hot oil and pan fry for 2-3 minutes on each side so the internal temperature reaches 165 degrees. Your cook time may be longer depending on how big your strips are.
Remove from oil onto a paper towel covered plate. Serve immediately.