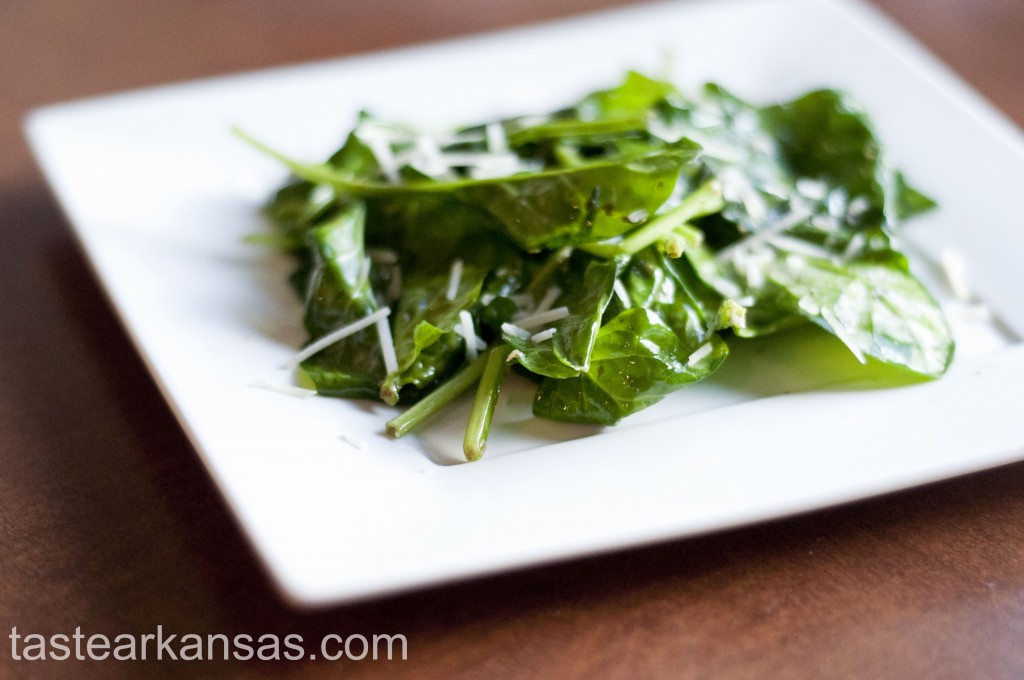 As promised, here's a second spinach recipe you've probably never tried, Sautéed Parmesan Pesto Spinach. I ate this for breakfast one morning, which was only a little bit weird. However, I think the next time I make this, it'll be as a side dish with some kind of grilled chicken breast. The amount of flavor this recipe has really surprised me.
Did you know the average farmer is about 57 years old?
Ingredients
20 ounces fresh baby spinach leaves
2 tablespoons minced garlic
4 tablespoons olive oil
1 tablespoon basil pesto
¼ cup Parmesan cheese, grated
Instructions
Sauté olive oil, garlic and pesto in stock pot until garlic just starts to brown and oil is heated, about 3 minutes.
Remove from heat and stir in spinach leaves. Continue stirring until leaves just start to wilt, about a minute. Sprinkle with Parmesan cheese and serve immediately.