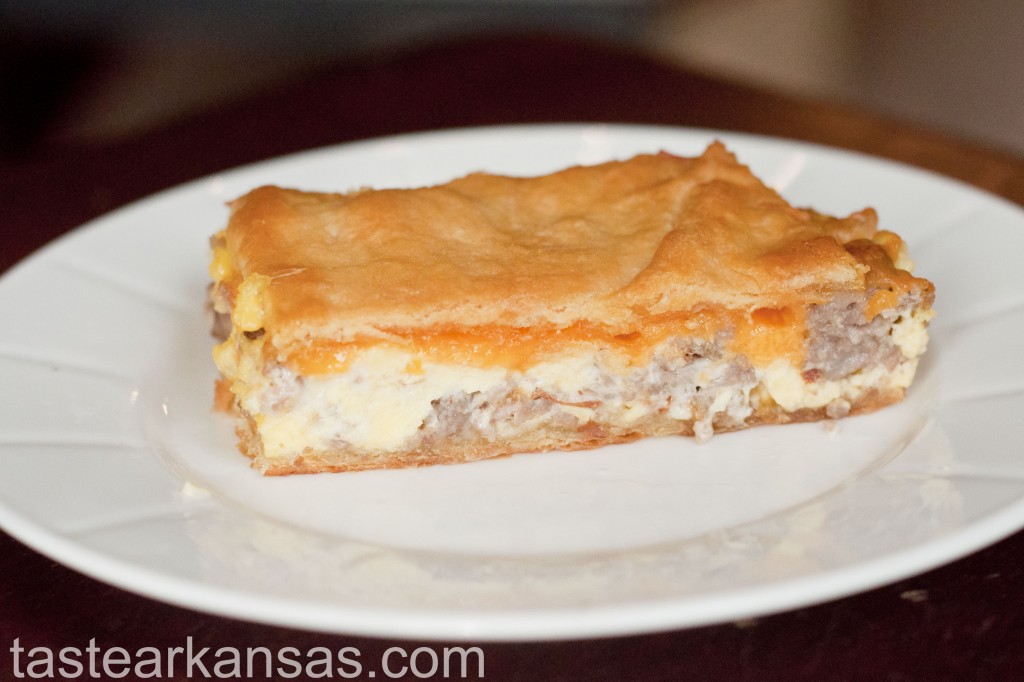 This Sausage and Cream Cheese Breakfast Casserole will change your life. It's that good. The maple-flavored pork sausage gives this casserole a special flavor. It reminds me of home; breakfast and comfort all mixed into a cheesy casserole with a flaky buttery crust. Try it. I promise you won't be disappointed.
Did you know that Arkansas farmers produced 3 million eggs in 2012?
Ingredients
12 eggs
½ cups milk
1 pound maple flavored pork sausage
8 ounces cream cheese
2 cans of 8-ounce crescent rolls
2 cups shredded cheddar cheese
Preparation Instructions
Preheat oven to 375ºF.
Beat eggs and add milk. Scramble and then set aside.
Brown sausage. When cooked, add cream cheese and stir to combine. Add scrambled eggs and combine.
In an ungreased 13×9″ dish, unroll 1 can of crescent rolls. Press down. Spread sausage mixture on top. Top with shredded cheese. Then top with the remaining can of crescent rolls.
Bake 25 minutes.