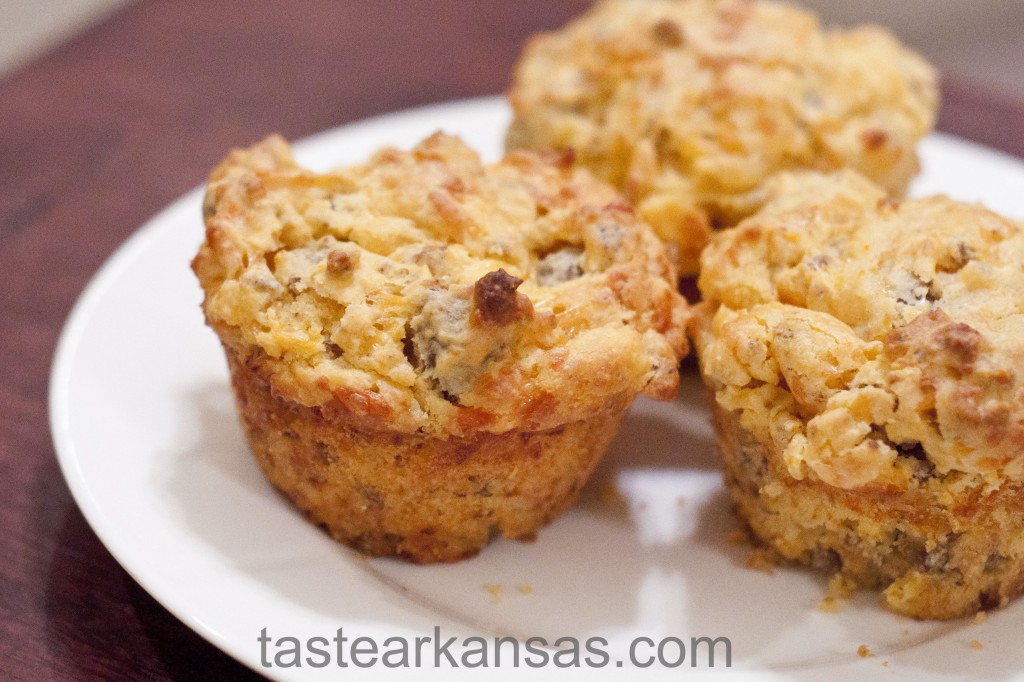 I love breakfast. I even make it for dinner a lot. If you like breakfast recipes, you'll love these Sausage and Cheese Breakfast Muffins. They're easy to make and have a soft, fluffy texture bursting with flavor. The turkey sausage is surprisingly flavorful, and I'll definitely makes these again. Or use pork sausage, if you prefer.
Did you know 70 percent of Arkansas' turkey production takes place in Benton, Washington, Carroll, Johnson and Franklin counties?
Ingredients
1 lb. ground turkey breakfast sausage
1 teaspoon onion powder
3 cups all-purpose baking mix
1 (10.75 oz) can condensed fiesta nacho cheese soup
2 cups shredded cheddar cheese
3/4 cup buttermilk (water or milk will work too)
Directions
Cook sausage and onion in a large skillet over medium to med-high heat, stirring until it crumbles and is no longer pink. Drain and cool.
Preheat oven to 375. Combine sausage, baking mix and shredded cheese in a large bowl.
Make a depression in the center of the mixture. Stir together the soup and buttermilk and add the liquid to the sausage mixture, stirring just until dry ingredients are moistened.
Spoon into lightly greased mini muffin tins, filling to tops of cups. Bake for 15-18 minutes or until lightly browned.