It's been a wet winter in Arkansas, and that can be a challenge for a business that relies on dry wood.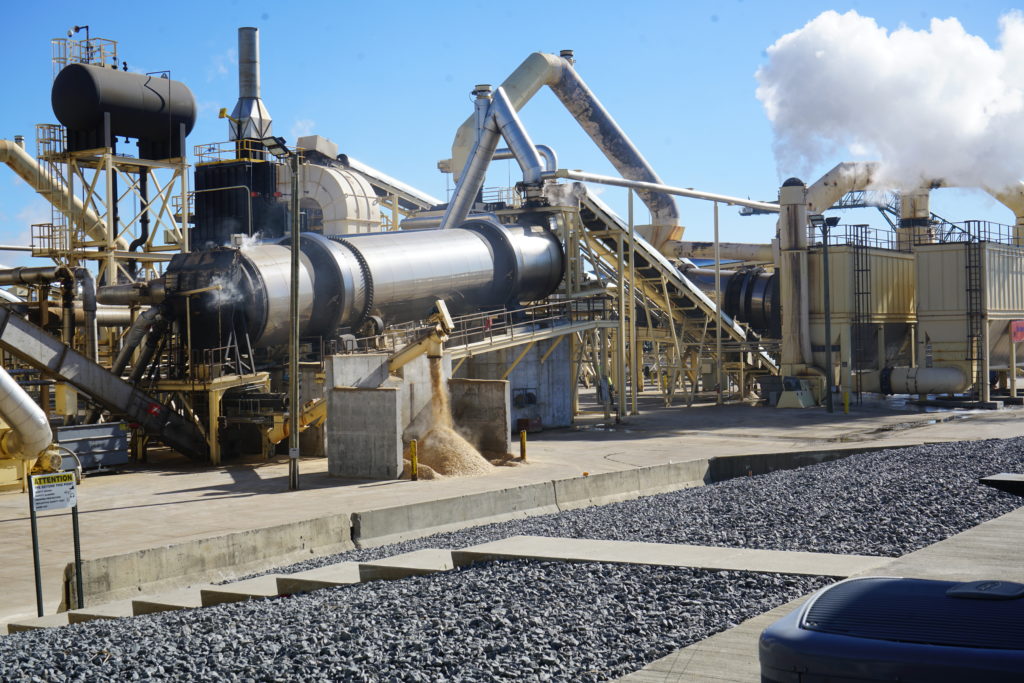 The Highland Pellets plant in Pine Bluff, which opened in 2016, needs trees to produce the tiny wood pellets it makes and ships to the United Kingdom for use by British power company, Drax. Wet weather makes getting those trees more challenging, and it makes producing the pellets even harder.
"It's all about drying out wood," says Hunter Breshears, chief operating officer of Highland Pellets, which makes the pellets as a sustainable replacement for burning coal at various Drax power facilities. "The wood is chipped up and sent out to our reclaiming area, where it sits for four-to-five days to dry out. We're hoping to get it down to about 50 percent moisture before we take it and pulverize it and put it through another drying process."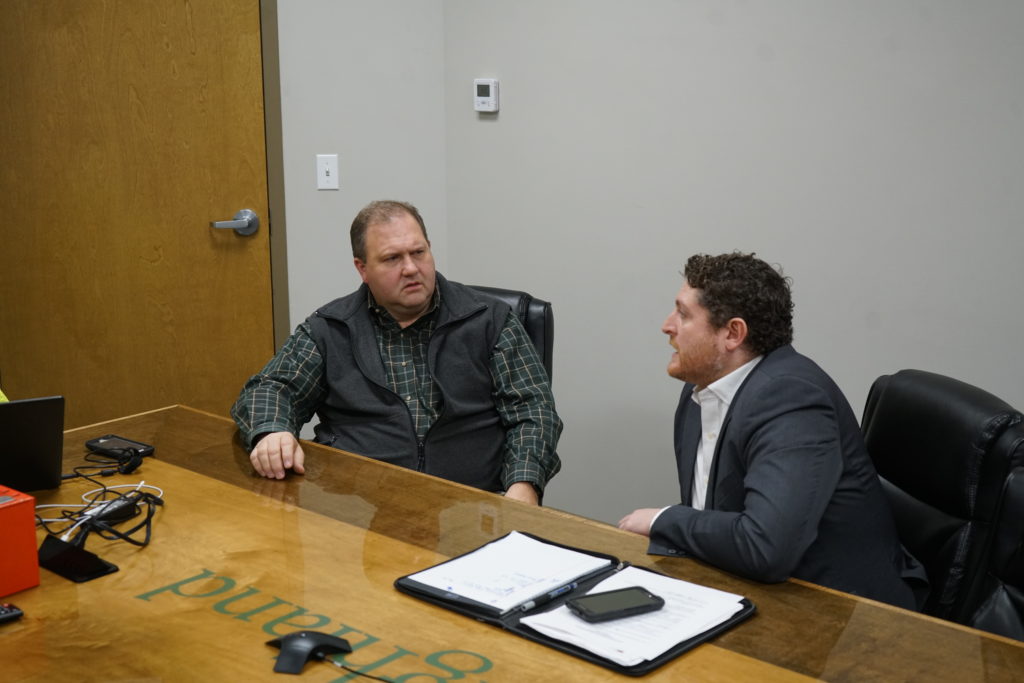 Ultimately, he explains, the goal is to get the wood's moisture level down to about six percent, which is a major task when the wood after rainy periods is likely to come in around 55 to 60 percent. This, combined with the fact that the wood can't be too dry either, is what makes the pellet-making process so challenging.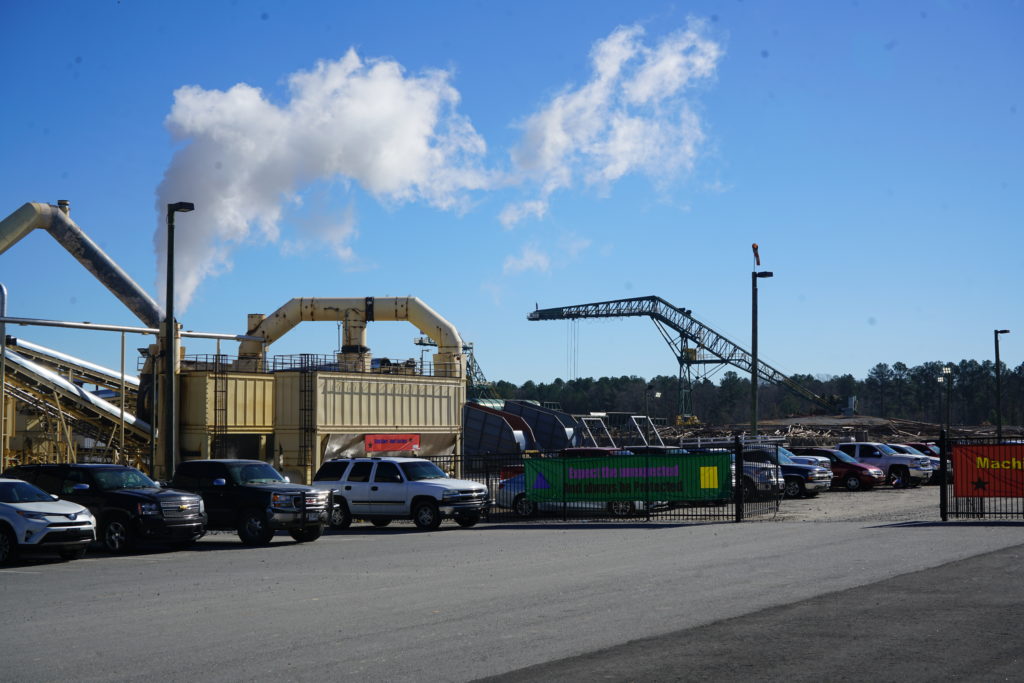 "Too wet or too dry doesn't form a good pellet," he says "It's all about maintaining a specific range, and that's a challenge that all pellet plants face."
At full capacity, the Highland Pellets plant will bring in between 180 and 190 log trucks a day and produce some 600,000 tons of pellets per year. Breshears notes that the plant is not yet at capacity, but that they hope to get close by late spring, thanks to some recent and ongoing equipment upgrades.
"I can't reiterate enough: This is a challenging business," he says. "It's not like we just take a piece of wood, chop it up and make a wood pellet. There's a lot involved. There's a lot of engineering and science involved and we've learned a lot so far."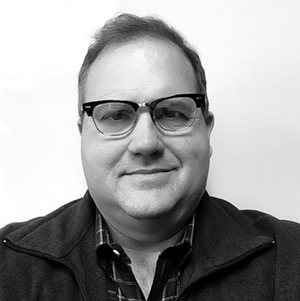 Breshears says that, though the company is focused on its U.K. customer now, there is growing interest in some Asian markets that could provide for future growth. He believes that Highland will eventually open another facility and will be a player in new markets.
Breshears, who grew up in Pine Bluff and worked in-state and internationally with Tyson and Hormel Foods, joined Highland Pellets after hearing about and meeting its co-founder and chairman, Tom Reilley. Reilley, a New Hampshire-based investor and entrepreneur, discovered Pine Bluff while scouting potential sites for the pellet plant.
Drawn in by Reilley's passion for the local community, Breshears says he agreed to a 2017 request from Reilley to visit the plant for a brief consultation project, but he "sort of never left." He says he was hooked by the openness and team spirit he found at the company.
"We're not a company that puts a lot of stock in big titles. We're very transparent and very flat (in structure). We all sit around the table and figure things out as a team," he says. ""And we try to be good stewards of our community."
The Highland Pellets plant currently employs close to 113 people. It is a small part of a much broader effort to move the city of Pine Bluff forward and help the community recover from years of economic malaise and negative publicity.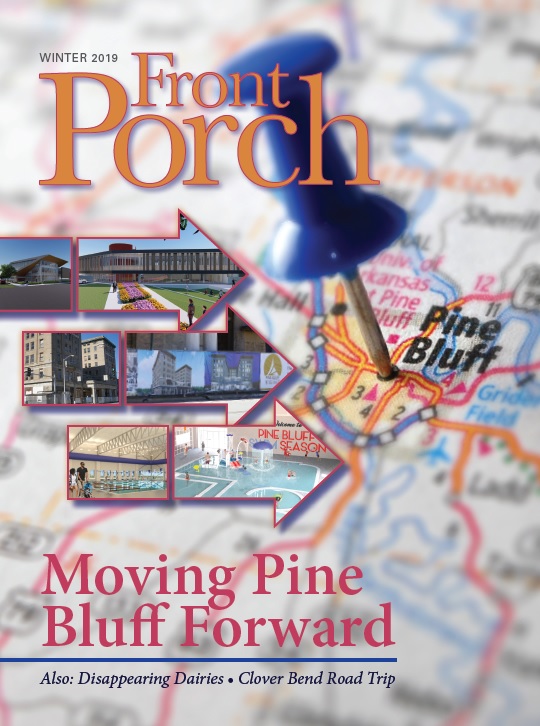 For more on this effort to restore Pine Bluff, take a look at the winter issue of Front Porch magazine. For more about Highland Pellets and their sustainable technology, visit the company's website.