I discovered a new way to prepare and serve strawberries – roasted.
Experimenting with roasted strawberries produced some amazing concoctions: roasted strawberry shortcake, roasted strawberry ice cream sauce, and of course, roasted strawberries on a spoon. It's a unique strawberry flavor. But my favorite creation to date is Roasted Strawberry Dressing.
I love pouring this dressing on a salad of fresh Arkansas ingredients. I use locally grown strawberries, pecans, spinach and green onions. Then, I top it with smoked turkey. Arkansas is the third in turkey production in the U.S. So that generous portion of turkey on top helps support Arkansas farmers while adding a healthy source of protein.
The instructions make more roasted strawberries than you will need for this recipe. However, you can store the remainder for up to a week and use to top shortcake, ice cream or just eat it right off the spoon.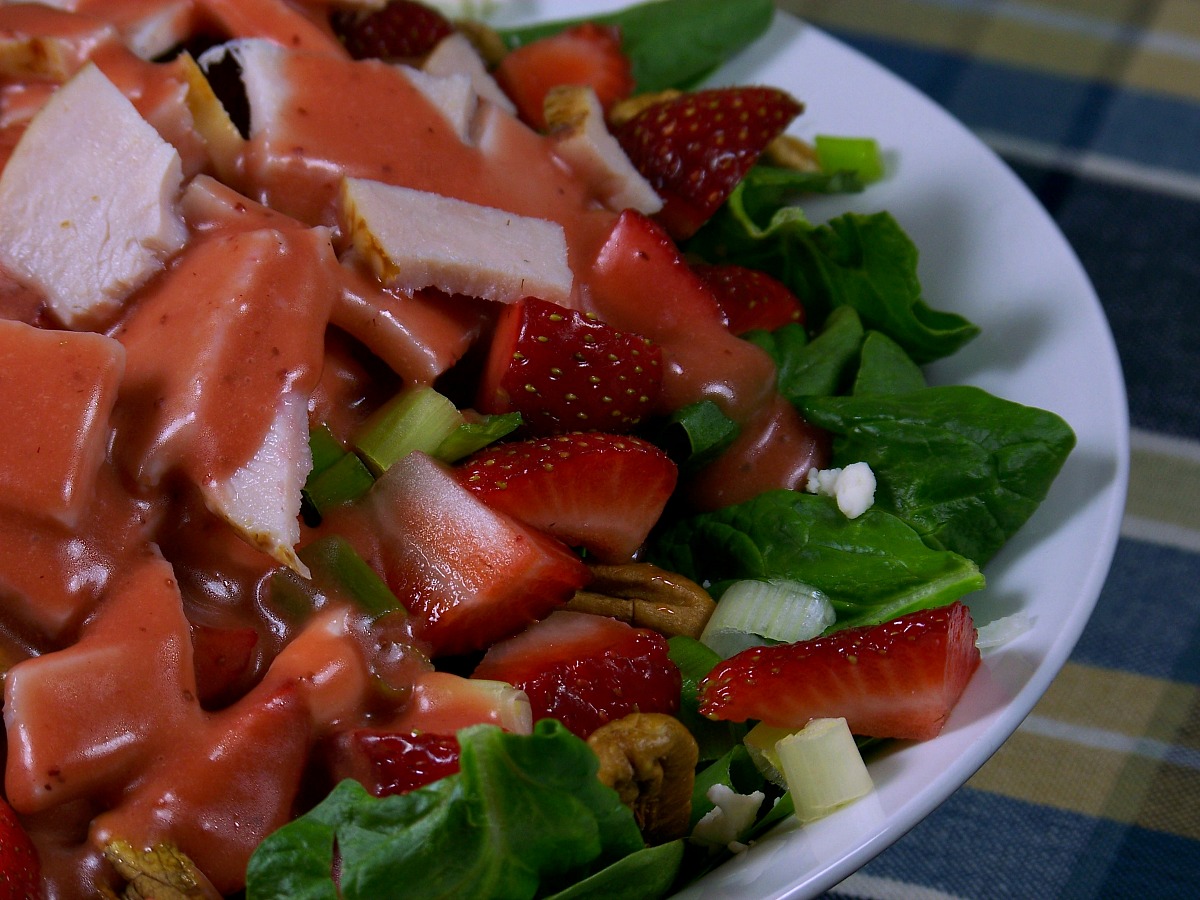 ROASTED STRAWBERRY DRESSING ON TURKEY SPINACH SALAD
Prep Time:
Dressing – Roasting strawberries, 30 minutes
Chilling- 3 hours or overnight
Salad – 15 minutes
Servings: 6-8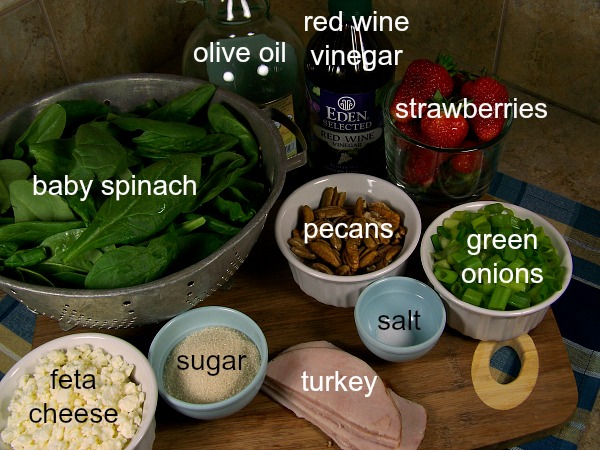 Dressing Ingredients
1 pint strawberries, hulled and quartered
½ cup sugar
2 teaspoons vanilla
And then,
1 cup olive oil
1/3 cup red wine vinegar
¼ cup sugar
½ teaspoon salt
Salad Ingredients
6 ounces baby spinach leaves, washed and stemmed
1 cup cubed smoked turkey
1 cup strawberries, hulled and quartered
1 cup pecans, halves or pieces
1 cup feta cheese
1 cup green onions
Directions for roasting strawberries:
Heat oven to 350 degrees.
Line a rimmed baking sheet with parchment paper.
In a medium mixing bowl, mix pint of quartered strawberries, ½ cup sugar and vanilla.
Pour mixture onto parchment lined baking sheet.
Roast in oven for 35 minutes.
Cool for 15 minutes.
Pour strawberries and roasting juices into a storage container.
Cover and refrigerate for at least 3 hours until chilled or chill overnight.
Directions for dressing:
After strawberries have chilled, measure out 1 cup of strawberries and juice and add to blender.
Add olive oil, red wine vinegar, sugar and salt to strawberries in blender.
Pulse 10 to 15 seconds until smooth and blended.
Pour into salad dressing decanter and store in refrigerator until ready to use.
Directions for salad:
In a large salad bowl, place spinach leaves.
Add turkey, strawberries, pecans, feta cheese and green onions.
Pour on desired amount of dressing.
Toss and serve.
Tip: I love to prepare all ingredients ahead of time and make individual salads for lunch – healthy, easy and delicious.
Nutritional Information:
Calories: 437
Calories from Fat: 344
Carbohydrates: 16.6 grams
Sodium: 634 milligrams
Arkansas Women Bloggers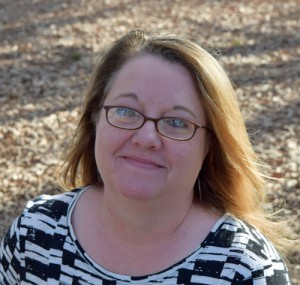 member Mary Wood is a lifetime lover of words. She hails from the suburbs of Nimrod, Arkansas where she is co-owner and number one stacker of wood in her family's sawmill. She loves playing in the dirt and raising a zoo-load of animals on their family farm. Her passions include living life with her husband Steve, son Caleb and all-grown-up daughters Rebecca and Rachel and son-in-law Matt. Homeschooling, writing women's Bible studies, and renovating their home fill up the remainder of her time. She blogs at Run of the Mill Mary.