I've had a bag of frozen corn in my freezer for at least two weeks. I love corn! It's one of my favorite side dishes, but all of my usual corn recipes haven't fit my mood lately. Remember when I made Roasted Broccoli? Well, yesterday I had an epiphany. If I can roast broccoli, I can roast corn too. This recipe is so simple and delicious. It takes about five minutes to make, which isn't much longer than microwaving and the flavor is much more robust. I used Cavender's Greek Seasoning, my favorite, but you can use any type of seasoning. This would also be a great way to make corn to include in other dishes, like salads.
Did you know there are only 1.7 acres of land dedicated to agricultural for each person in the world?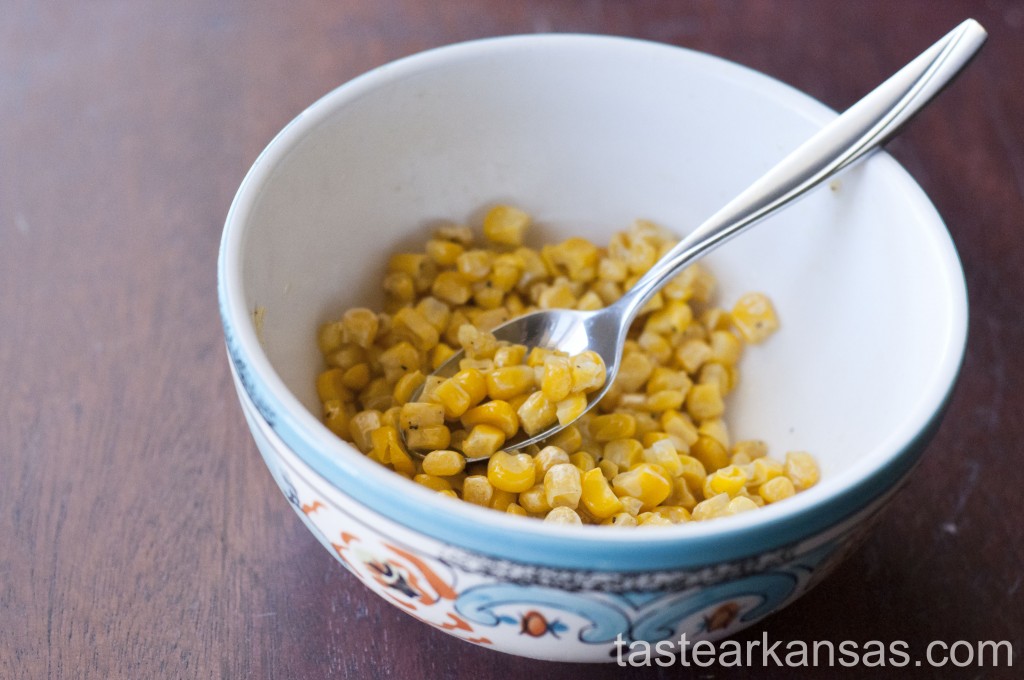 Ingredients
1 pound frozen corn
½ teaspoon Cavender's Greek Seasoning, or other seasoning mix
2 teaspoons olive oil
Instructions
Preheat oven to 425 degrees. Line one baking sheet with aluminum foil. Toss corn with olive oil and seasoning. Roast for 5 minutes. Remove from the oven and serve immediately.