I bought a giant bag of broccoli about a week ago. It's one of those bags that have a bunch of smaller bags inside of it. I've been eating broccoli almost every day. I've steamed it. I've put it in chicken and dumplings. I've made a simple cheese sauce to pour over it. I was quickly running out of ideas for easy ways to cook it, and then I found this recipe. I'd never made Roasted Broccoli before, and it was so easy. It only took a few minutes to prep, and I ate the entire pound for lunch. Then, I wanted more. The Old Bay seasoning has a robust, spicy flavor that really woke up my taste buds, but you could use a different seasoning if you prefer. I can't wait to make this one again.
Did you know that more than 30 cents of every dollar you spend will go to the processing, packaging, transporting and energy costs of the food products you buy at the grocery store?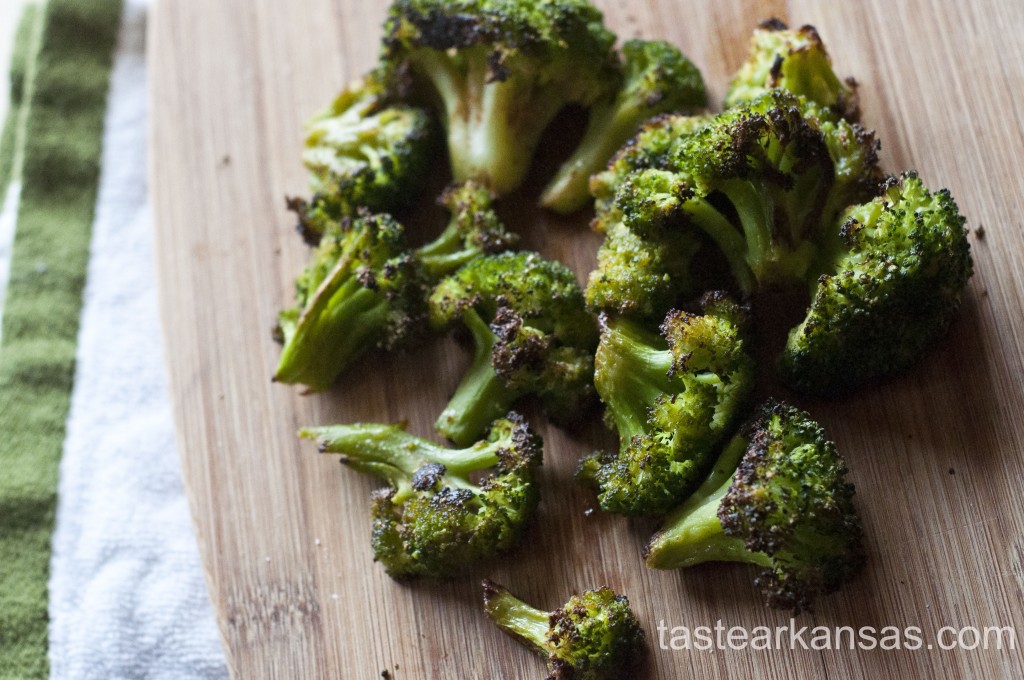 Ingredients
1 pound frozen broccoli florets
1 teaspoon Old Bay Seasoning
½ teaspoon kosher salt
2-3 tablespoons olive oil
Instructions
Preheat oven to 425 degrees. Line two baking sheets with aluminum foil. Toss broccoli florets with olive oil, salt and Old Bay Seasoning. Roast for 15 minutes. Turn the broccoli florets over and continue roasting for another 15 minutes or until they are golden brown in spots and tender.