After years of being terrified of beets, I finally gave in and tried them. A friend had us over for dinner and started the meal with a delicious roasted beet salad with arugula, goat cheese and toasted walnuts. It was fantastic, and I'm so glad I gave into peer pressure to try them.
Beets are great roasted whole and then diced for salads, but they're also great in smoothies. I won't lie to you – there's not a lot you can do to get rid of that unmistakable sweet-but-earthy beet flavor, so if you've tried them and aren't a fan of these root veggies, then maybe double the strawberries and enjoy that instead. But I have to admit I love the way the roasted beets and roasted strawberries come together for something just so essentially BEET and STRAWBERRY! Try it, you might just like it.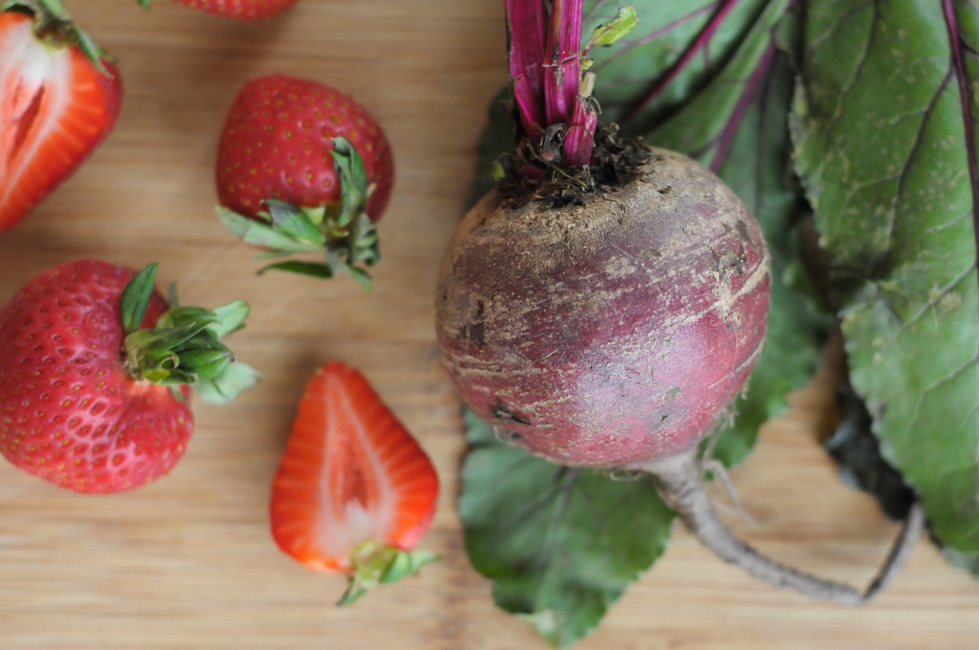 This is also a great way to use local honey for sweetness as the floral flavor of the honey works well with the beets and strawberries. I use almond milk as the base because of the texture. But you can use any milk you like. And if you're a beet lover like me? Roast a whole bunch of beets and just peel and chop to have on hand for later.
Here's to healthy and fantastically flavored drinks.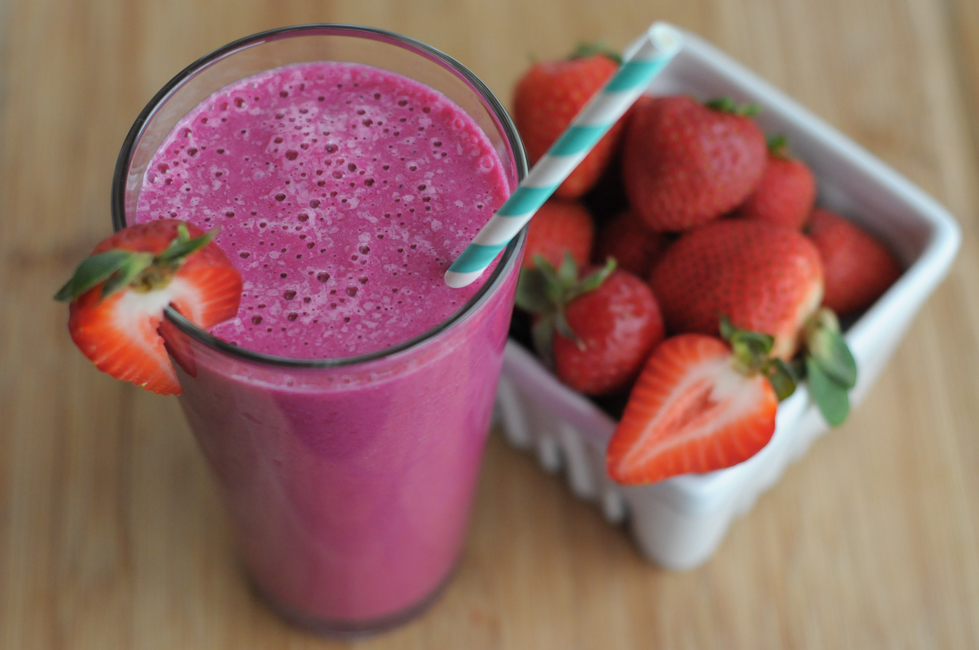 ROASTED BEET AND STRAWBERRY SMOOTHIE
Serves one with leftover roasted produce
Ingredients:
• 3 whole beets, washed and scrubbed
• 2 pints fresh strawberries, washed, hulled and halved
• 1 cup almond milk
• 1 tablespoon honey, plus more if more sweetness is desired
• 1-1/2 cups ice cubes
Directions:
1. Preheat oven to 400 F.
2. Line a baking sheet with parchment paper, then spread the halved berries on top in a single layer.
3. Roast for about 15-20 minutes until deep red and very tender.
4. Remove from the oven and let cool completely.
5. Reserve 1 cup of the berries for the smoothie and store the rest in an airtight container in the fridge for later use.
6. Line another baking sheet with foil.
7. Wrap each beet in foil, then place on the baking sheet.
8. Roast whole for 55-75 minutes until a toothpick inserts easily into the center of the largest beet.
9. Let the beets cool completely before handling.
10. The skins of the beets will peel off easily, then chop into 1-inch cubes.
11. Reserve 1/2 cup of the cubed beet for the smoothie then store the rest in an airtight container in the refrigerator.
12. To make the smoothie, combine the 1/2 cup of beet, 1 cup of strawberries, 1 cup of almond milk, 1 tablespoon of honey, and 1-1/2 cups of ice cubes in a high-speed blender.
13. Blend until completely smooth, adding more ice or almond milk as desired for consistency.