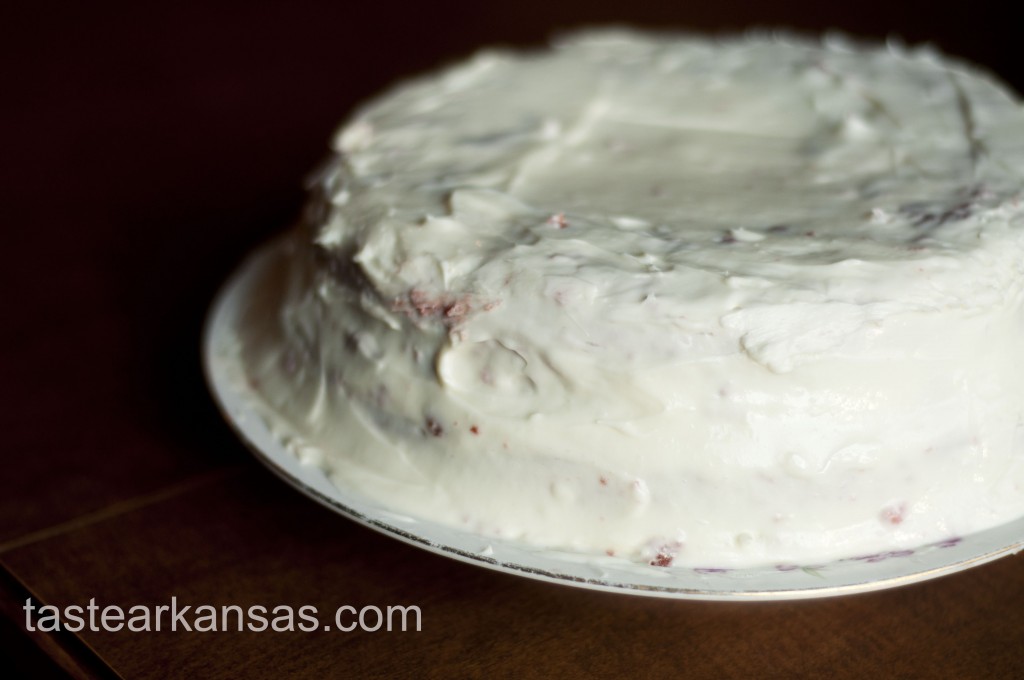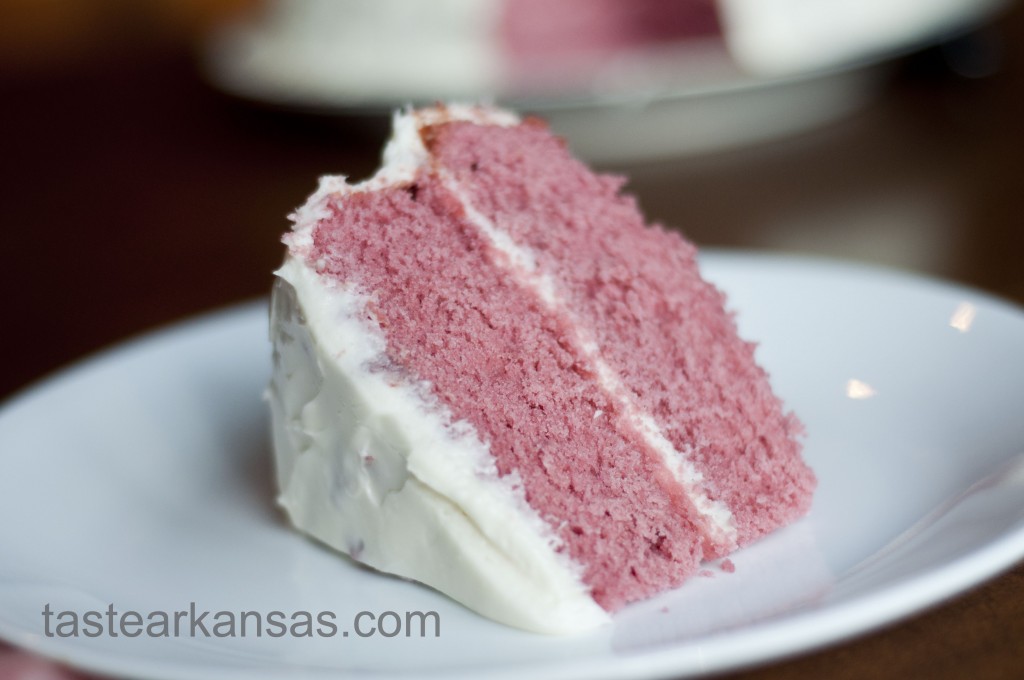 My friend's birthday was earlier this week, and we share a love of Red Velvet Cake. So, of course I had to make him one.  Not having made one for a long time had me concerned how this cake would turn out. My concern was overblown. I made one of the best cakes I've ever made. It has the perfect velvety chocolate flavor of Red Velvet Cake while being tender and moist. I can't recommend this cake enough. Give it a try, and it's much easier to make then you think.
Did you know that Arkansas farmers grow red wheat? Red wheat is a variety of wheat used in confectionery products.
Ingredients
2 cups sugar
1/2 pound (2 sticks) butter, at room temperature
2 eggs
2 tablespoons cocoa powder
2 ounces red food coloring
2 1/2 cups cake flour
1 teaspoon salt
1 cup buttermilk
1 teaspoon vanilla extract
1/2 teaspoon baking soda
1 tablespoon vinegar
Directions
Preheat oven to 350 degrees F. In a mixing bowl, cream sugar and butter. Beat until light and fluffy. Add the eggs one at a time and mix well after each addition.
Mix cocoa and food coloring together and then add to sugar mixture; mix well. Sift together flour and salt. Add flour mixture to the creamed mixture alternately with buttermilk. Blend in vanilla. In a small bowl, combine baking soda and vinegar and add to mixture.
Pour batter into three 8-inch round greased and floured pans. Bake for 20 to 25 minutes, or until a toothpick inserted into the center comes out clean. Remove from heat and cool completely before frosting with the frosting flavor of your choice. I recommend cream cheese frosting.