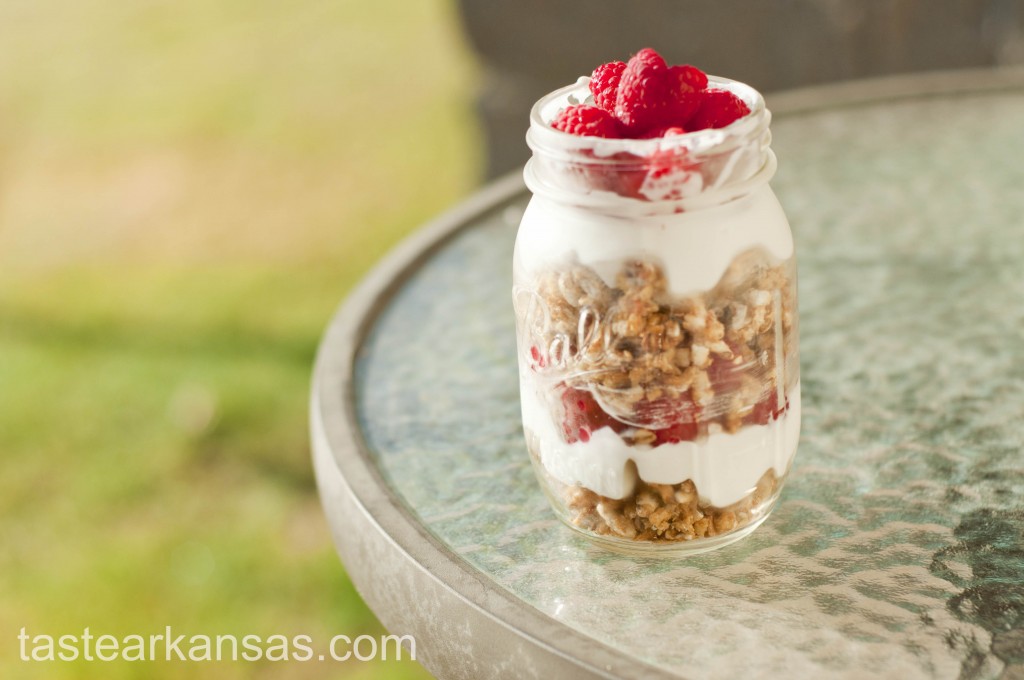 As I was walking through the grocery store yesterday, a huge container of raspberries caught my eye. I grabbed the raspberries, some Greek yogurt and granola to make Raspberry Yogurt Parfaits. During the heat of summer, my appetite suffers. I try to eat cool foods and snacks, but I'm always looking for something different. This Raspberry Yogurt Parfait is the cool, creamy and crunchy remedy. I really like the tangy flavor of raspberries, but I've made this with strawberries, too, and it's excellent. If you're looking for a way to cool off, I highly suggest this parfait. In fact, if you make it in Mason jars, it would be a great snack to take to the lake!
Did you know that roughly 9 percent of the U.S. milk supply goes to other dairy products, like yogurt?
Ingredients
1 package raspberries
16-ounce tub of vanilla Greek yogurt
2 cups honey granola
Instructions
Create the following layers in your mason jar: granola, yogurt, raspberries, granola, yogurt and raspberries. Chill for 5-10 minutes and serve.