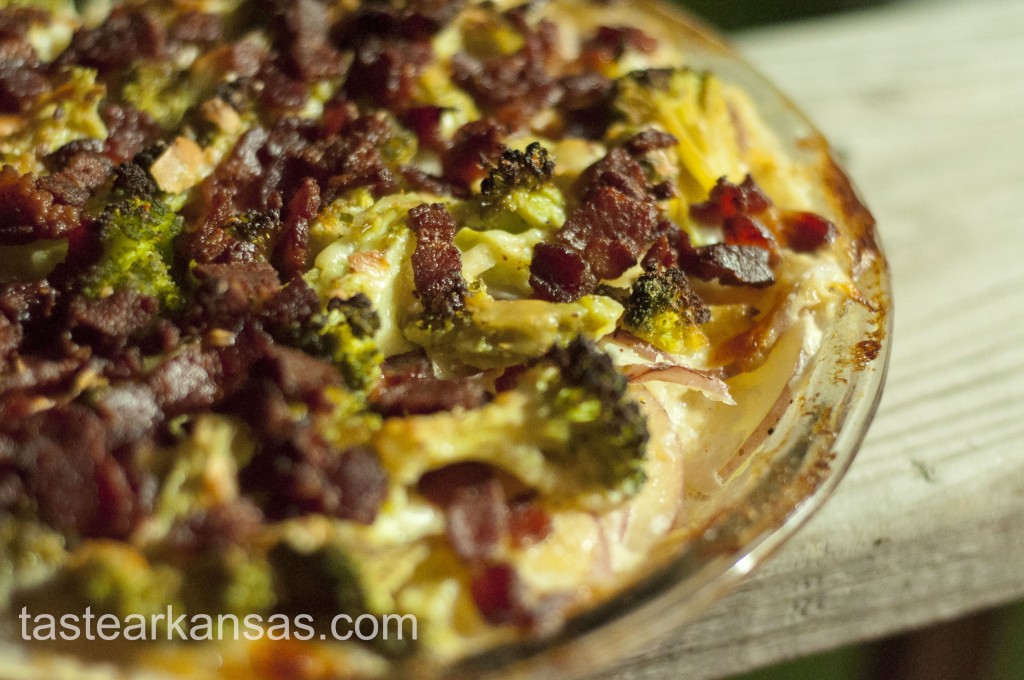 I found this Potato Gratin with Bacon and Broccoli recipe in a magazine and changed it some. I like it, because it's a really tasty one-pot meal. If you don't want to use regular bacon, use Canadian bacon or turkey bacon. If you really like cheese, try substituting the Parmesan for cheddar. It takes a while in the oven, but the prep is easy and the end result is delicious.
Did you know that 49 percent of the U.S. milk supply is used for cheese? 
Ingredients
2 large red potatoes
¾ cup grated Parmesan
1 cup whole milk
2 cups chopped broccoli
6 ounces bacon, diced
salt and pepper to taste
4 teaspoons olive oil
Directions
Preheat the oven to 375 degrees. Cut potatoes into thin 1/8-inch slices.
Layer half of the potatoes into a pie dish or small baking dish. Sprinkle with ¼ cup of cheese, drizzle with 2 teaspoons olive oil and sprinkle with pepper. Then, layer with remaining potatoes, 2 teaspoons oil, ¼ cup cheese and more pepper. Finally, top with milk, broccoli, bacon and remaining cheese.
Bake for 1 hour or until top is golden and potatoes are tender. Depending on your oven and the dish you use, your cook time may be shorter or longer.