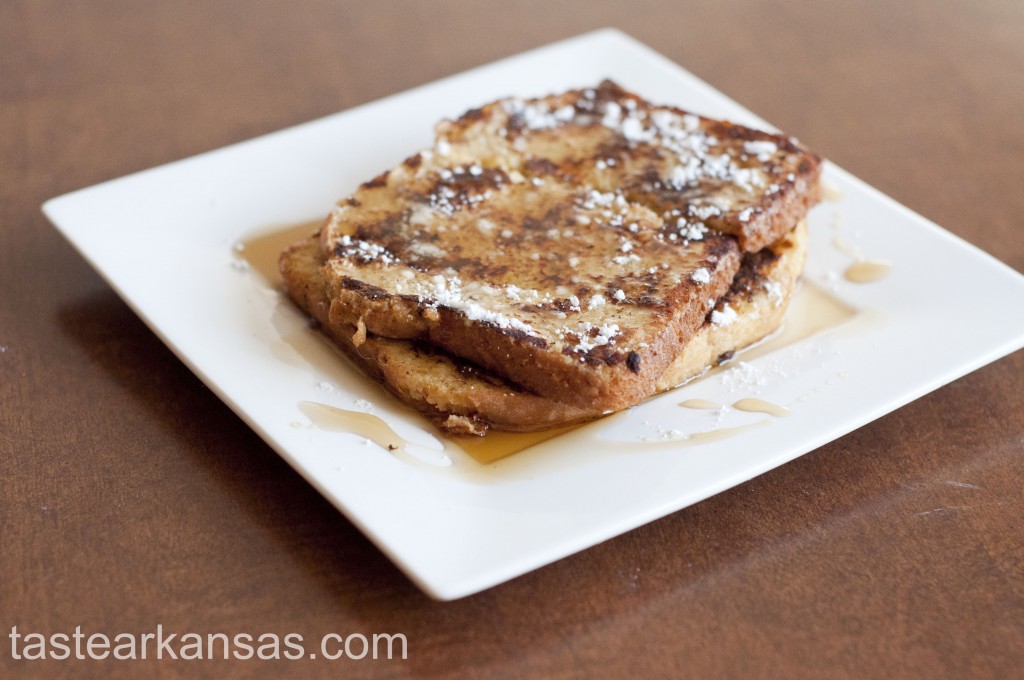 You've probably guessed that I love to cook. However, I really love to cook around the holidays. Making food for family and friends is one of my favorite ways to show I care. When we have guests in town, I like to make a huge breakfast and can't wait to try this recipe on a crowd. I was playing around in the kitchen last weekend and ended with this recipe for Potato Bread French Toast. Cinnamon, vanilla and a kick of nutmeg give this French Toast great flavor. This would be a perfect recipe for Christmas morning. 
Did you know that poultry, including chicken, eggs and turkey, is the largest sector of Arkansas' Agriculture Industry?
Ingredients
¼ cup all-purpose flour
1 cup milk
pinch of salt
3 eggs
½ teaspoon ground cinnamon
¼ teaspoon nutmeg
1 teaspoon vanilla extract
1 tablespoon white sugar
12 thick slices potato bread
Directions
Measure flour into a large mixing bowl. Slowly whisk in the milk. Whisk in the salt, eggs, cinnamon, vanilla extract and sugar until smooth.
Heat a lightly oiled griddle over medium heat. Meanwhile, soak bread slices in mixture until saturated. Cook bread on each side until golden brown. Serve immediately with powdered sugar and maple syrup.