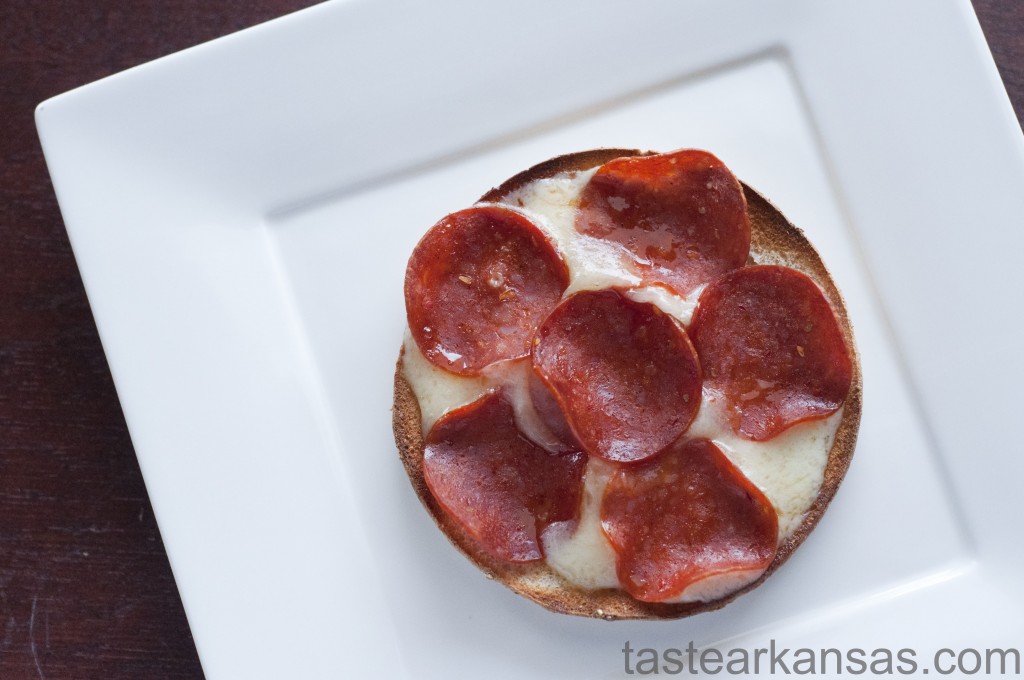 I'm in graduate school, and some days I have the appetite of a middle school student. If I'm studying or I've just had a long day in class, I wish my mom could be there to make a snack for me, but making these Pizza Crisps are the next best thing. The last time I made these was during a study session, and my study buddy loved them. It's a simple snack any student will love but a healthy alternative to processed frozen pizza snacks. The cheese is gooey and mild. The pepperoni is flavorful without the grease. And the sandwich thins make a perfect crust. If I'm eating these for a snack, I just have one half. However, I've made these for lunch, and I usually eat both halves and add spinach for a more filling meal.
Did you know that 49 percent of the U.S. milk supply goes to cheese?
Ingredients
1 multi-grain sandwich thin
12 pieces of turkey pepperoni
2-3 ounces Havarti cheese
Instructions
Preheat oven broiler on high setting. Split sandwich thin into two halves. Thinly slice the Havarti cheese.
Cover each sandwich thin with Havarti cheese and top with pepperoni. Place on cookie sheet and put into oven.
Broil for 3-5 minutes or until cheese melts and sandwich thins are starting to toast on the edges. Serve immediately.