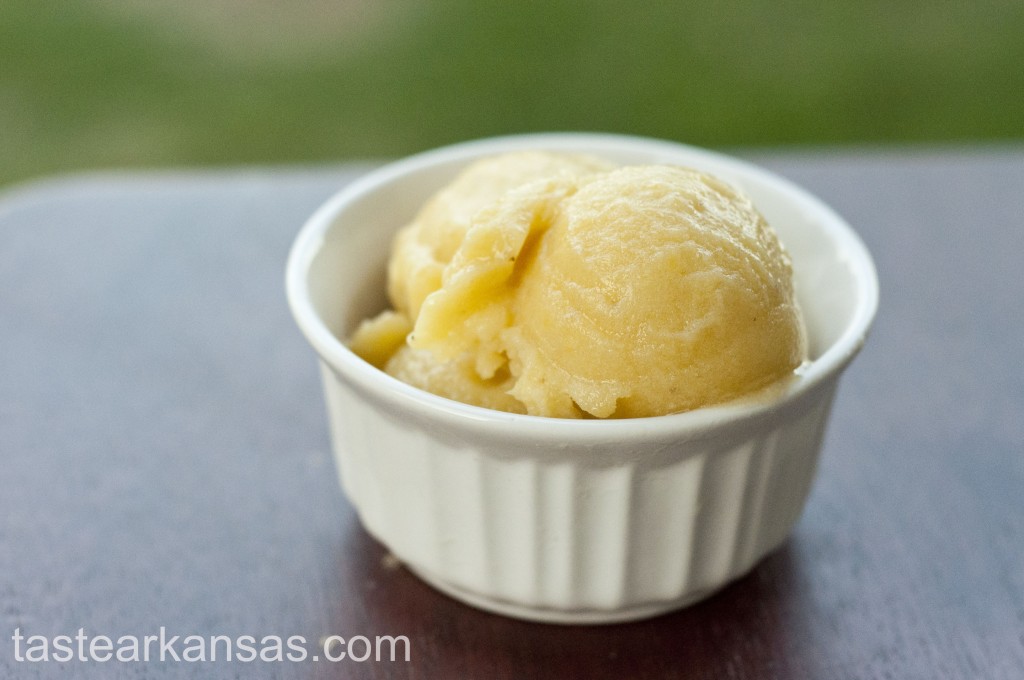 It's officially getting hot in northwest Arkansas. So, with that in mind, I spent some time on Pinterest looking for a cool treat. I found this recipe for Pineapple Banana Sorbet and had to share. It's really easy and tasty. If you have kids, this will be a great summer afternoon treat. Be sure to check out the variations you can make on this recipe.
Did you know Arkansas' largest fruit crop is peaches?
Ingredients
2 bananas (fresh)
1 ½ cups frozen pineapple
½ cup lemon juice
1/3 cup maple syrup
Instructions
Add all ingredients to a high quality blender. Blend until smooth, but don't over blend. Blending too much will melt the mixture. You want it to stay frosty.
Pour into a freezer friendly container. Chill until firm. Scoop and serve.
Variations
Use coconut milk instead of lemon juice for an ultra creamy texture.
Substitute frozen pineapple with frozen strawberries.